Corinthians 2018-19 Home & Away Kits
The new Nike Corinthians 2018-19 home and away jerseys have been released. They are set to be debuted in today's match against Independiente.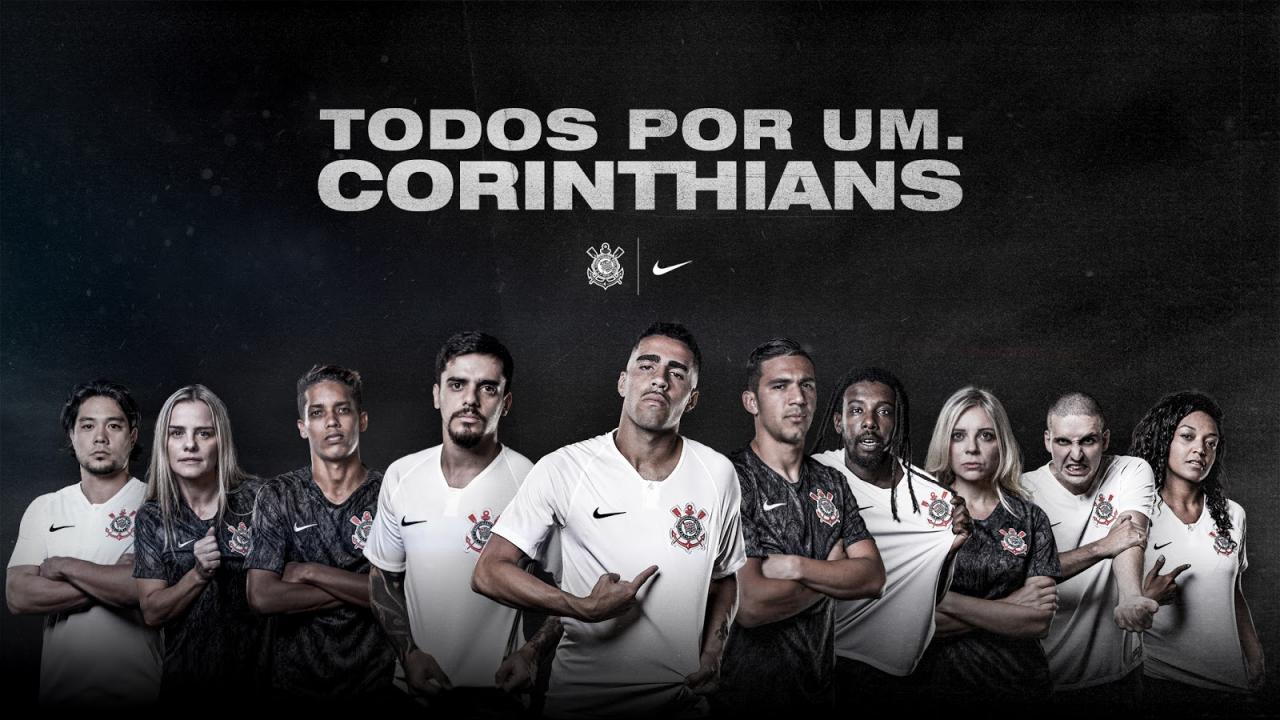 The Nike Corinthians 2018-19 kits pay homage to Corinthians' Democracy (Portuguese: Democracia Corinthiana), an ideological movement and an innovative way to manage a club led by cultured midfield maestro Sócrates.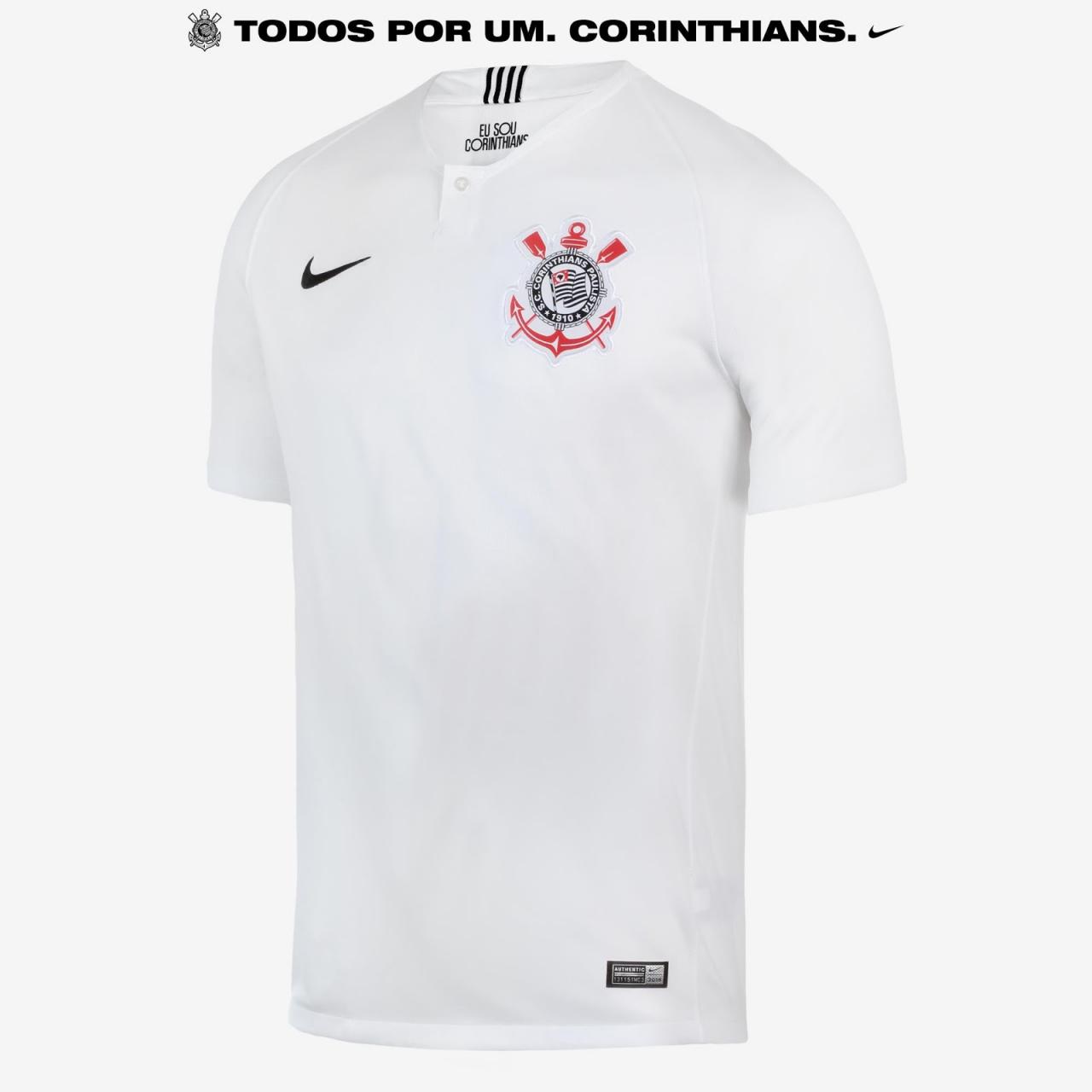 "Corinthian Democracy was a period in which athletes showed, on and off the field, the true DNA of the club: a nation that preaches, above all, passion, unity and collectivity," says Luís Paulo Rosenberg, Marketing Director of Corinthians. "The initiative to allow more people access to the alvinegro mantle is a democracy in progress, which dialogues with this unique spirit of the Faithful and its natural commitment to the good causes", concludes Rosenberg.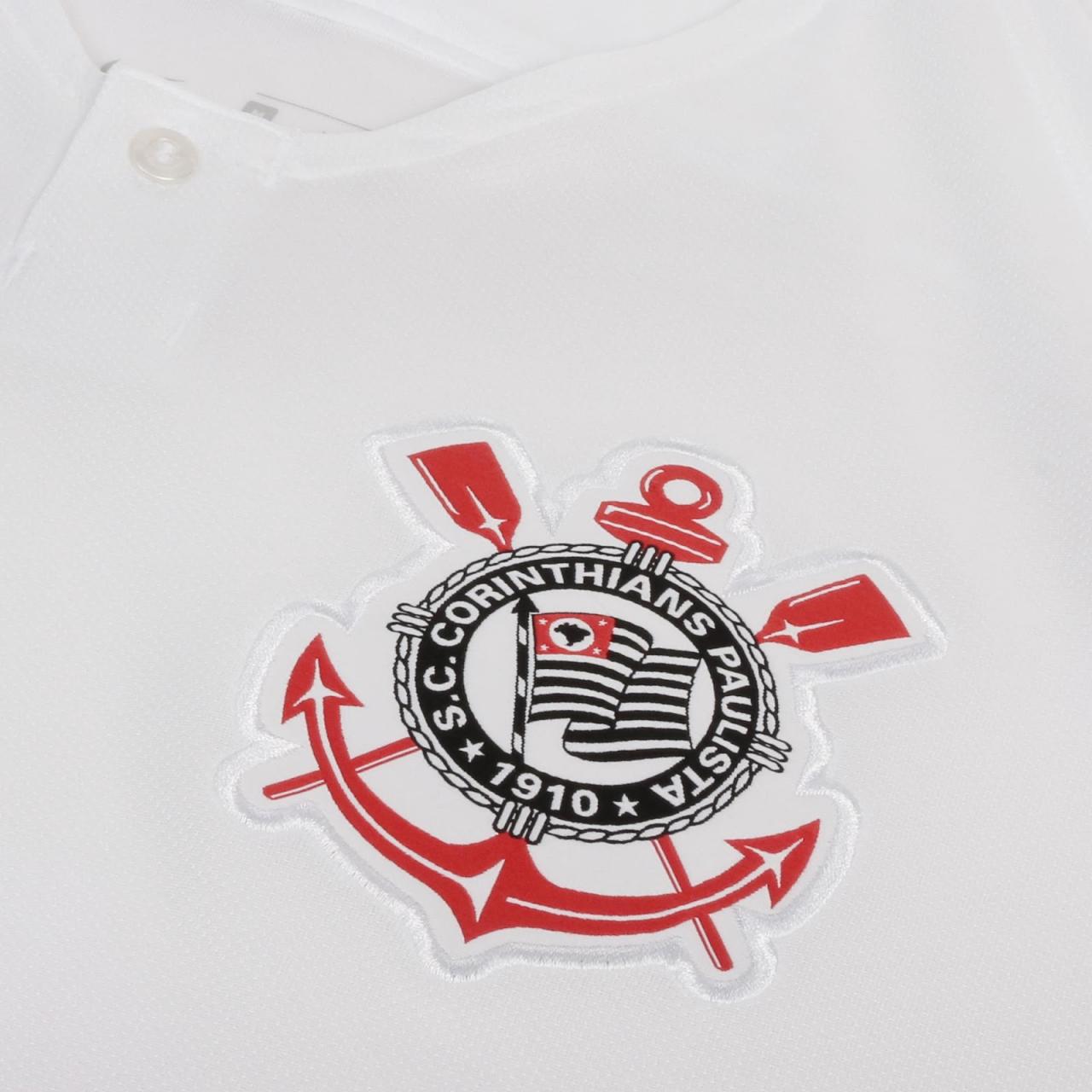 The Corinthians home jersey is all-white, based on the Nike Vapor template with a collar like the one found on the new France World Cup home jersey. The neck tape features four blacks stripes on white ground, while the inside neck reads "Eu sou Corinthians" (I am Corinthians).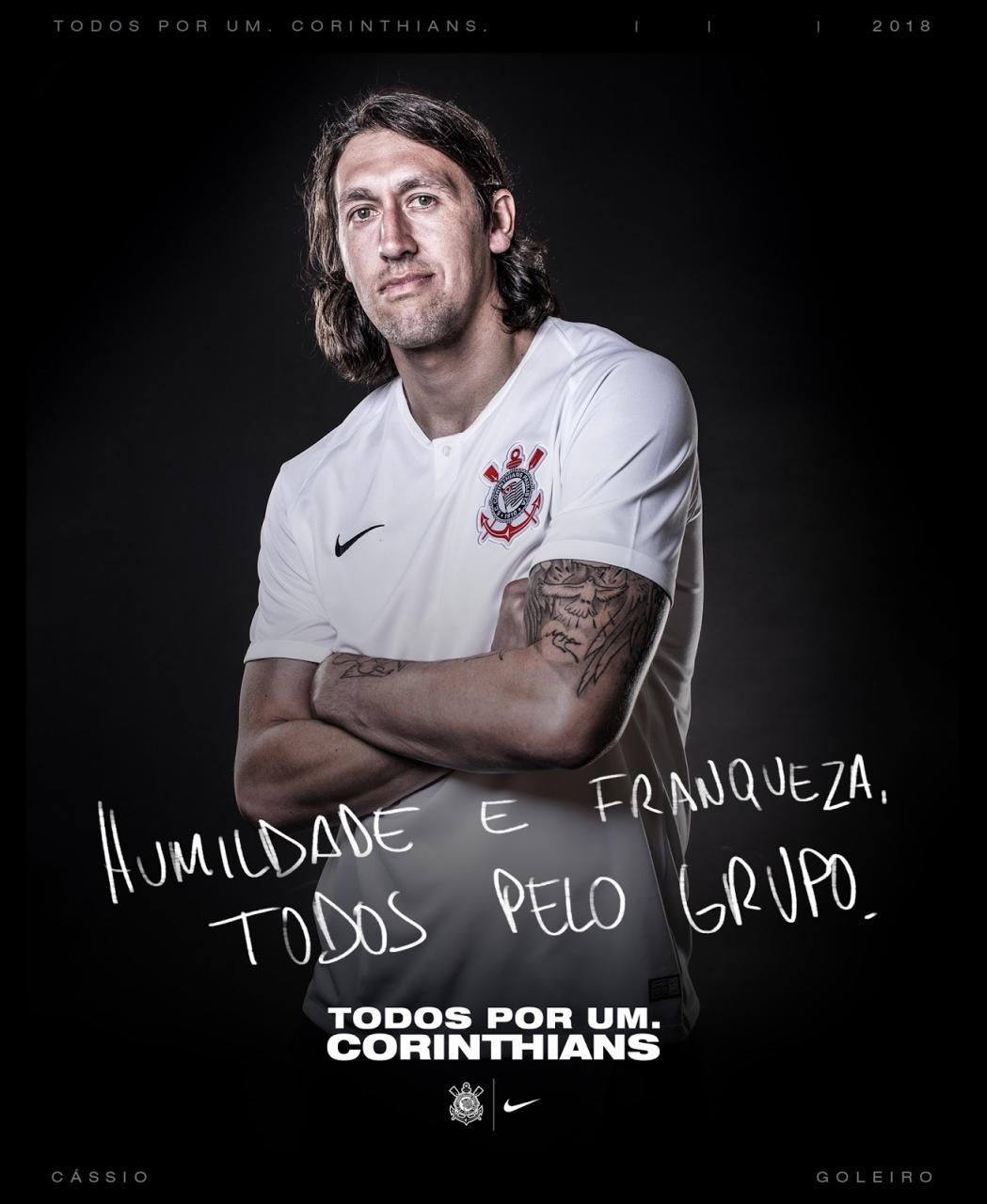 Black shorts and white socks complete the Corinthians 18-19 home kit, which is inspired by the Corinthians Democracy.
The Corinthians 2018-2019 away jersey.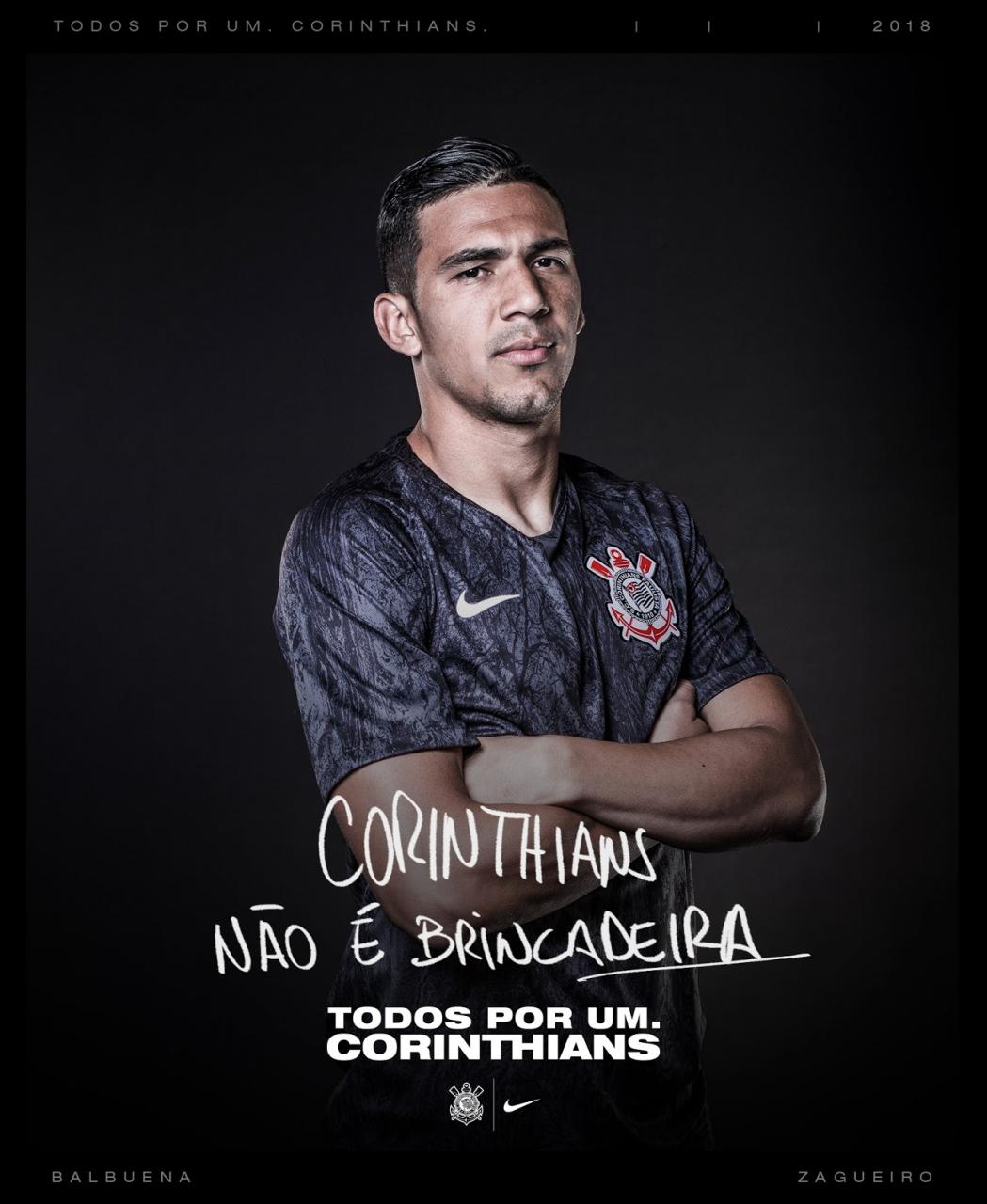 Predominantly dark grey, the Corinthians 2018-19 away shirt comes with an interesting all-over graphic print. It features the same neck tape as the home, while the phrase on the inside collar reads "Não para de lutar" (Never stop fighting).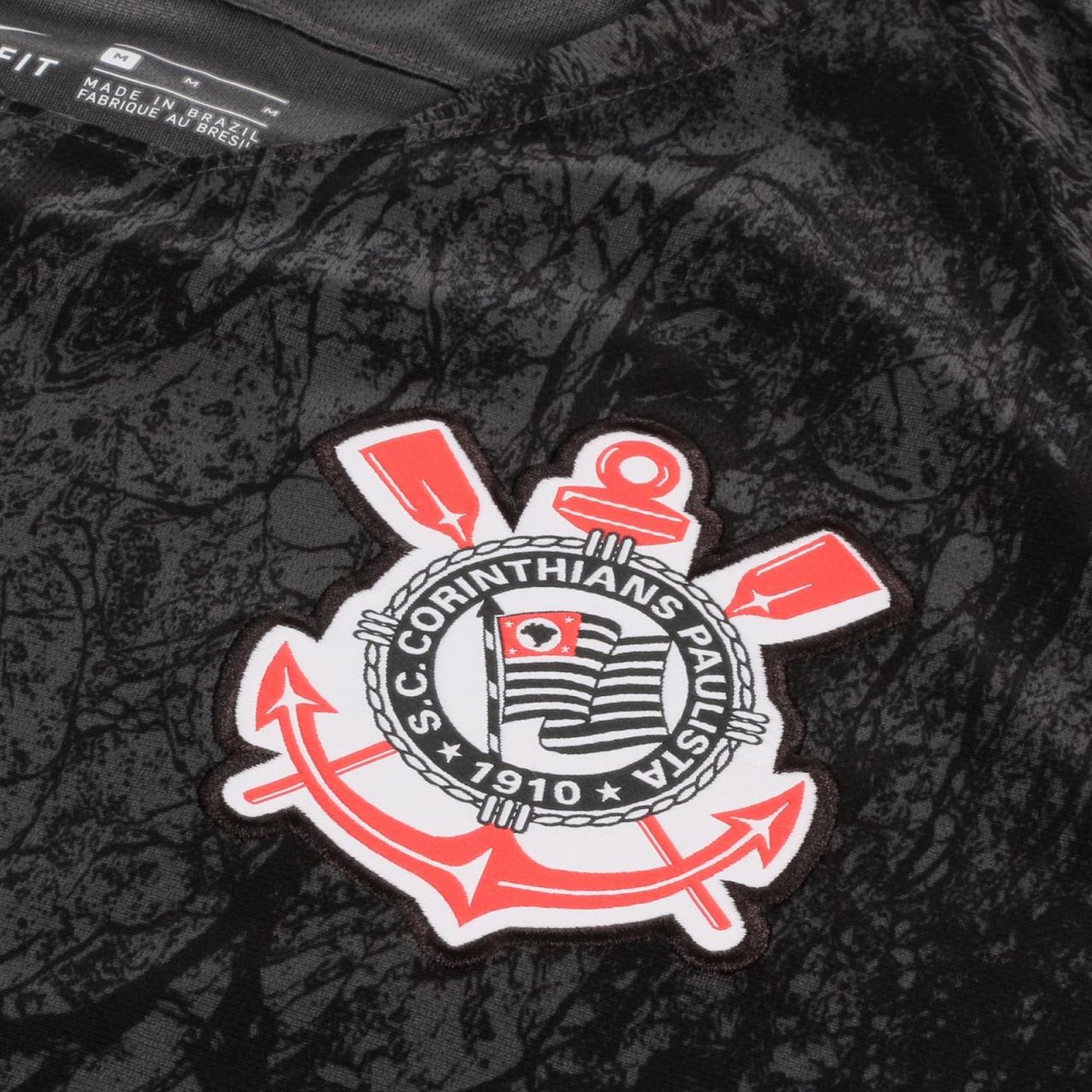 White shorts and socks in the same color as the shirt complete the Nike Corinthians away kit for 2018-19.