Chelsea 2018-19 Nike Third Kit
The new Nike Chelsea 2018-2019 third kit boasts an outstanding design with reflective Nike and club logos on the chest. Chelsea FC's 2018-2019 third jersey was launched earlier today and at a similar time as the other Elite third jerseys for the likes of Barcelona, Manchester City and Inter, which boast a similar style.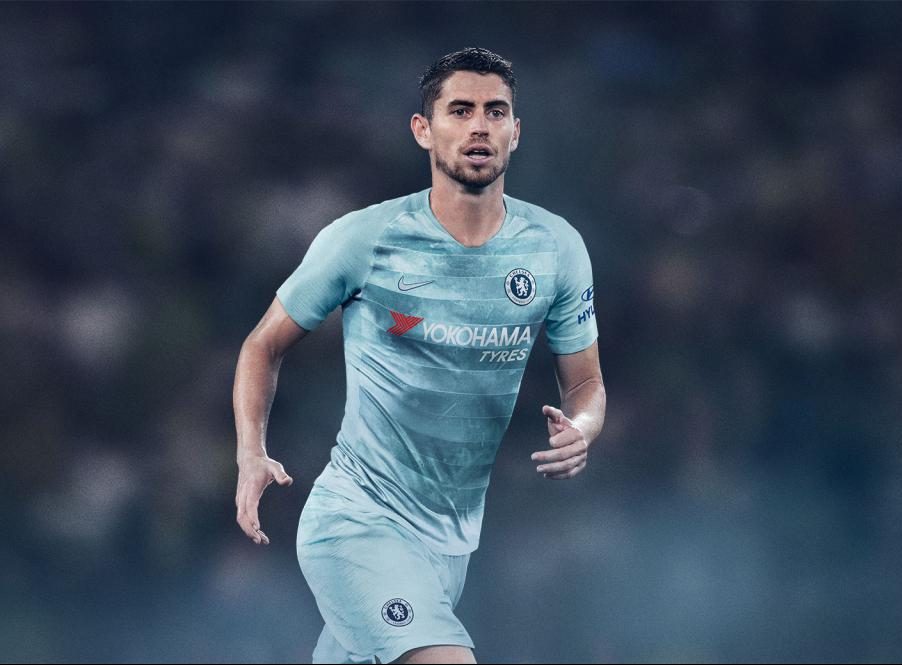 The jersey's design is just as progressive and innovative. Inspired by the heart of London, the DNA of the capital's leading club is threaded throughout the jersey. The dynamic textural print on the shirt's center appears at first glance to be a contemporary pattern, but upon closer inspection transforms into an aerial depiction of Stamford Bridge and its surrounding area.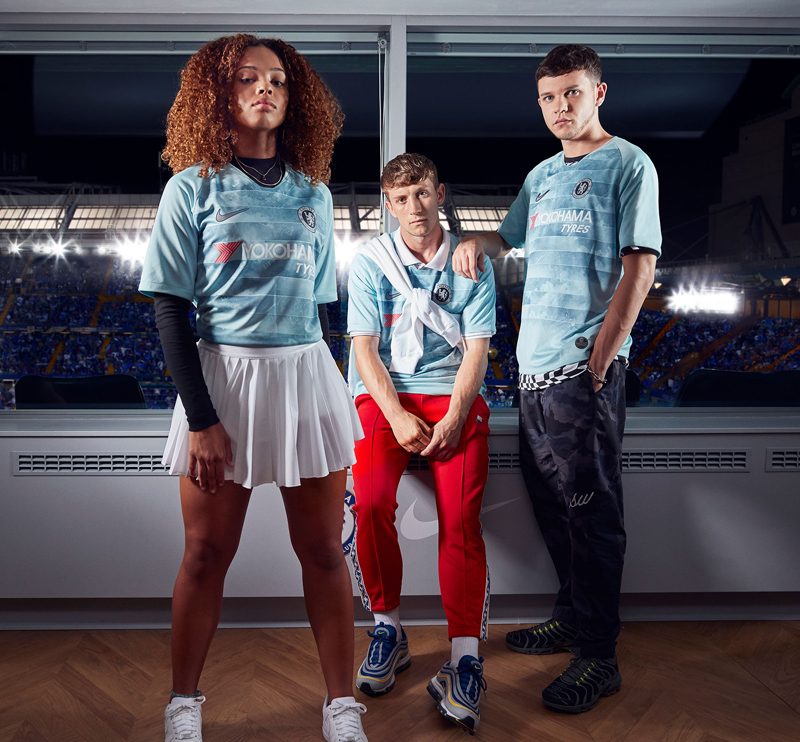 The Blues' historic home is honored within the print, creating a link to London even when the team is playing away. Matched with teal blue shorts and crimson socks, the new third kit will be worn during the club's European campaign this season.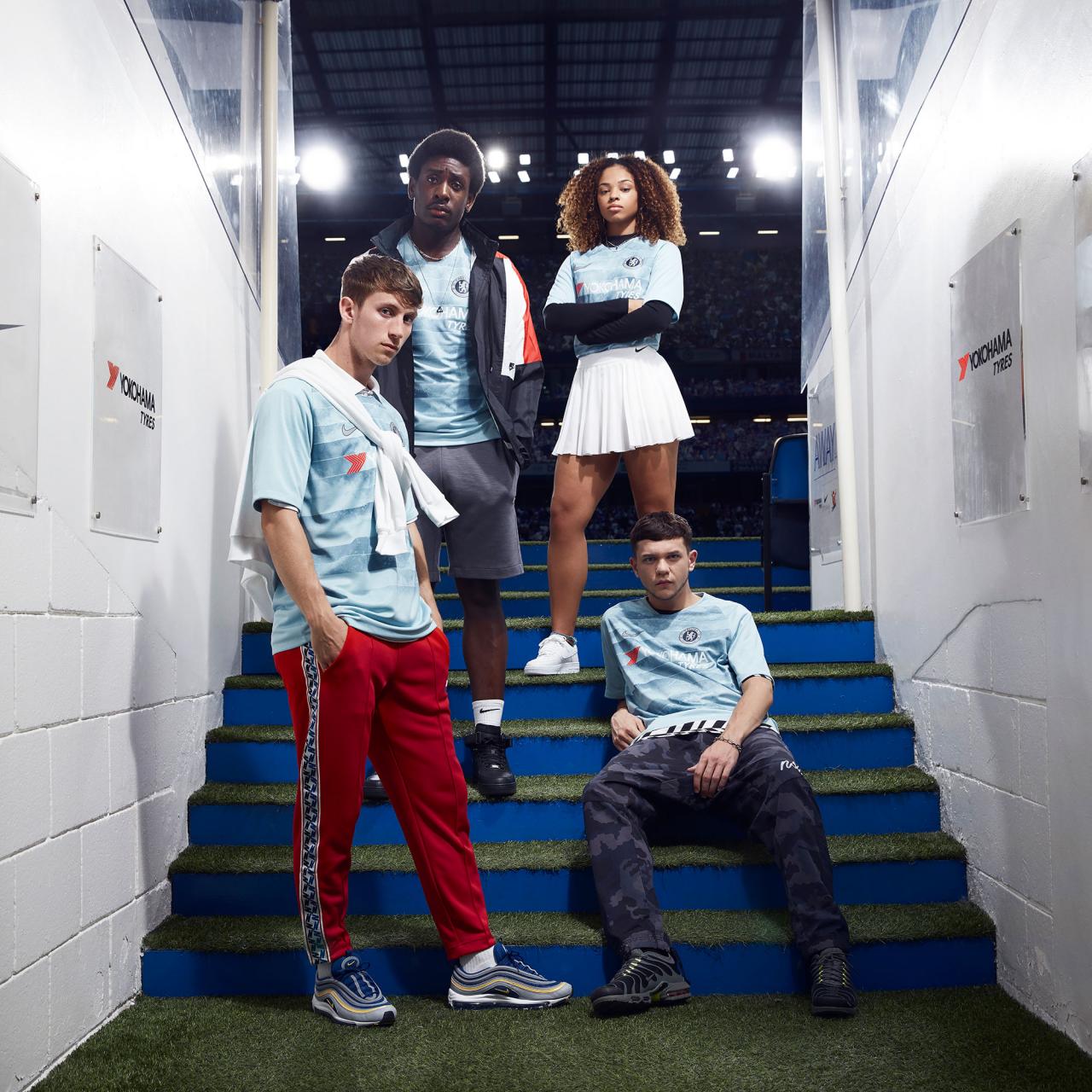 A fresh look for the club, the Chelsea 2018-19 third jersey is light blue (Ocean Bliss) with a Metallic Silver Chelsea crest. On the front of the new Chelsea 18-19 third jersey is a unique graphic design that showcases a map of the city of West London and the Chelsea city district.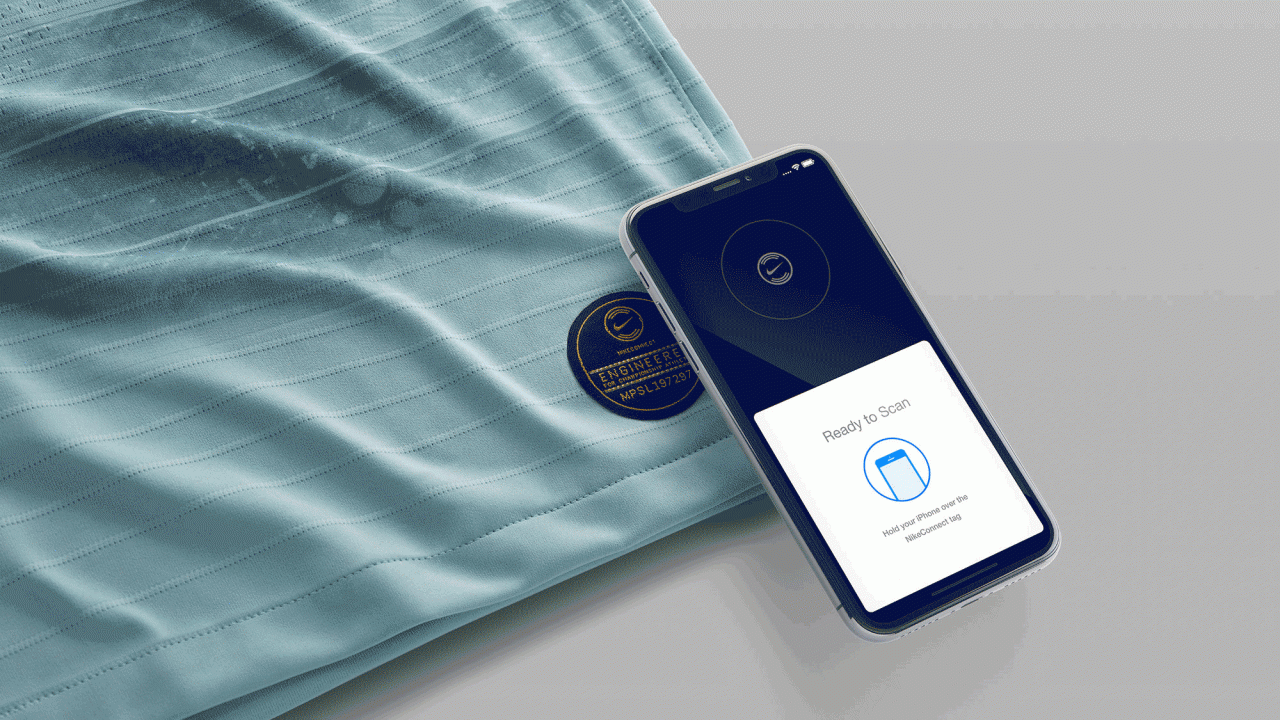 It's not going to be the first time that Chelsea will wear a baby blue jersey. Umbro released a light blue / black Chelsea away jersey in 2005.
The shorts of the Chelsea 18-19 third kit have the same color as the shirt. Meanwhile, the socks fade towards the bright shade of orange already used on the back neck tape.