FC Krasnodar 2018-19 Home and Away Kits
Russian football club FC Krasnodar today released their new home and away kits for the 2018-2019 season again made by Puma.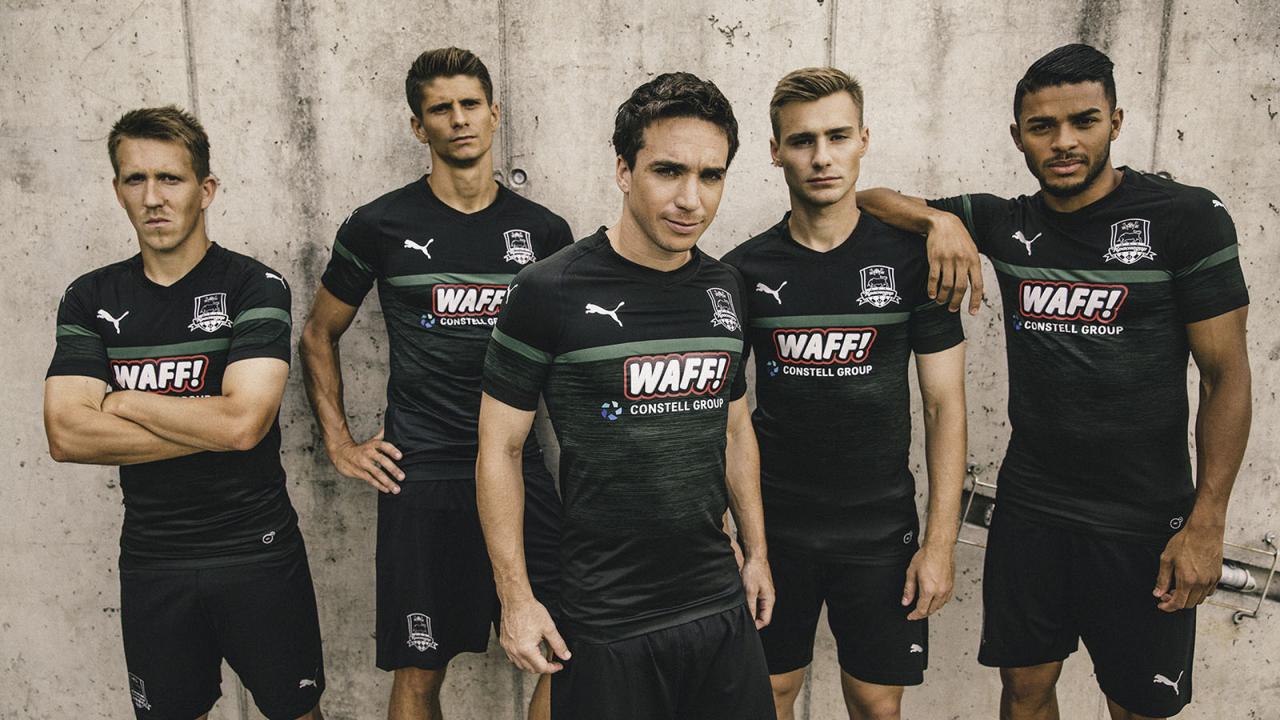 The new FC Krasnodar 18-19 home kit is predominantly black with the dark green stripe on the sleeves and on the chest with the green melange pattern next to them. White Puma logo placed on the right side of the chest meanwhile Krasnodar logo placed in the left side and has the monochromatic design in black and white colors.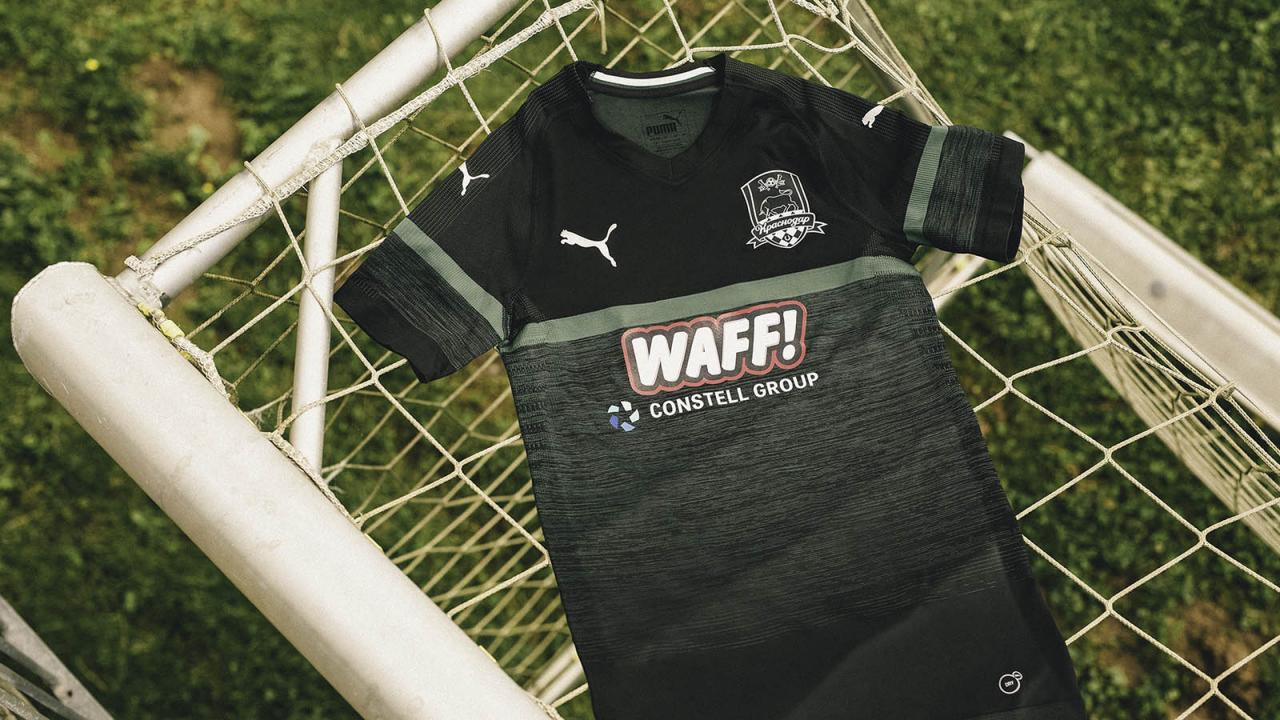 The new FC Krasnodar 18-19 away kit is predominantly white with the black V-shaped collar and black applications on the sleeves. The inner side of the collar colored in the team's traditionally colors: black, white and green.