FC Krasnodar 2018-19 Third Kit
Russian football club FC Krasnodar released their new third kit for the 2018-2019 season made by Puma.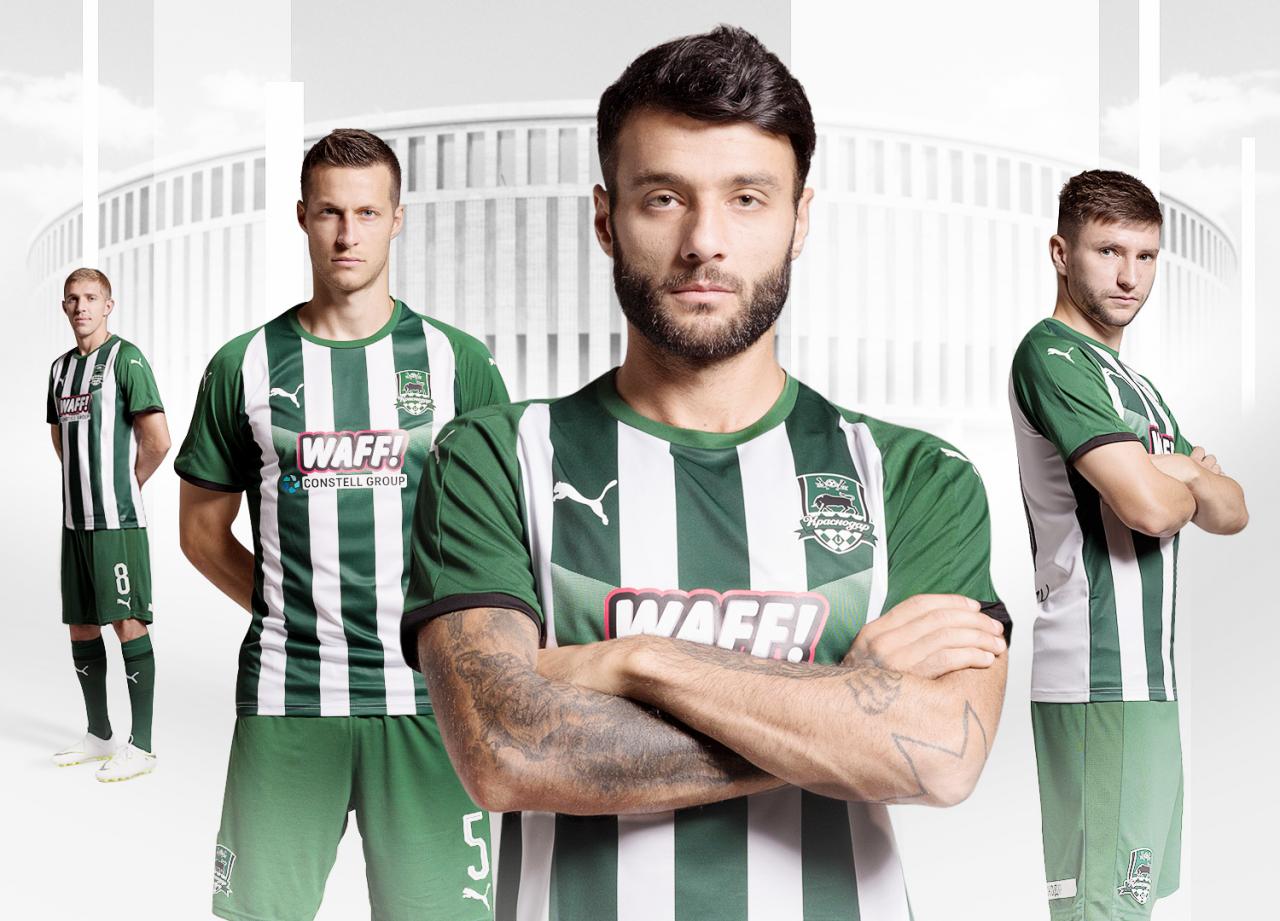 The new FC Krasnodar 18-19 Third Kit features bespoke design in the white and green vertical stripes, black cuffs and the V-shaped line on the chest with the gradient effect. This is the first time since the club was found in 2008 when they used a stripes design in the kit.