Pumas UNAM 2018-19 Nike Home and Away Kit
Nike just revealed the new Pumas UNAM 18-19 home and away kits. The new Nike Pumas UNAM 18-19 home jersey introduces a classy design.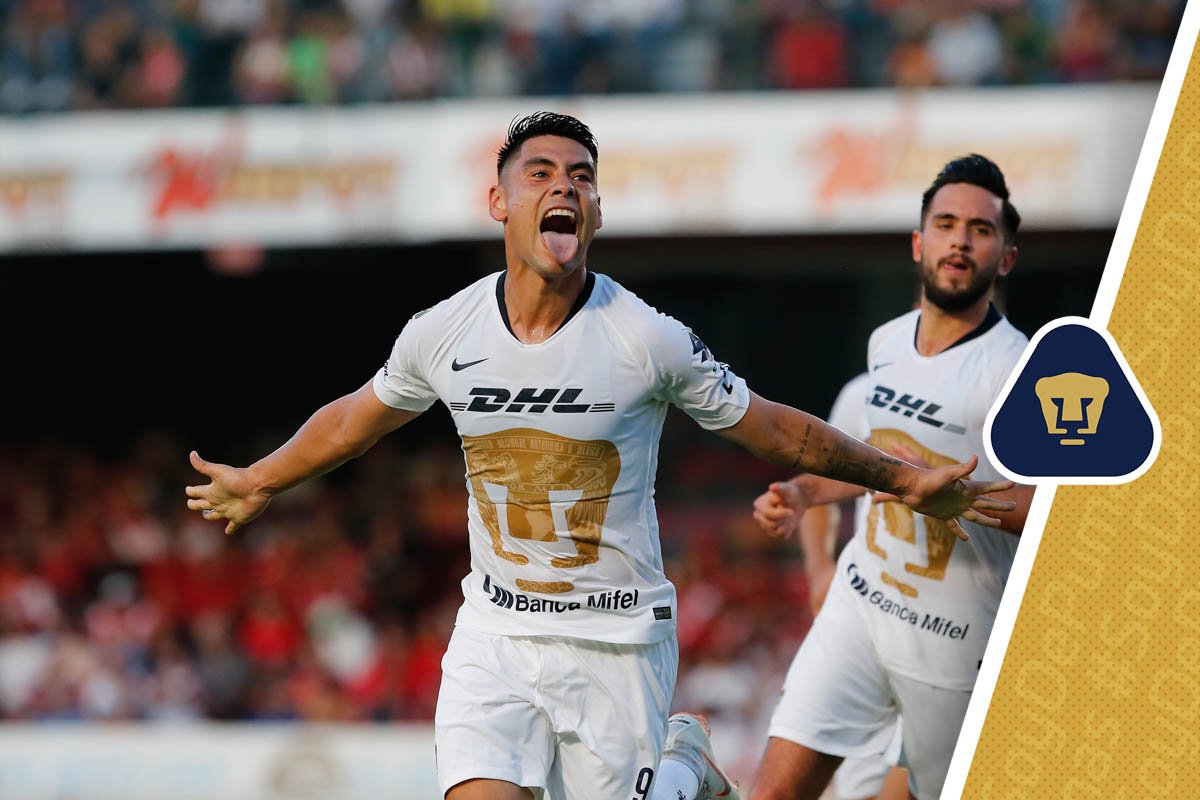 A new take on a traditional design, the new Pumas UNAM home jersey is white with a large gold Puma emblazoned on the front. On the inside of said Puma is a subtle application of the logo of the National Autonomous University of Mexico (UNAM).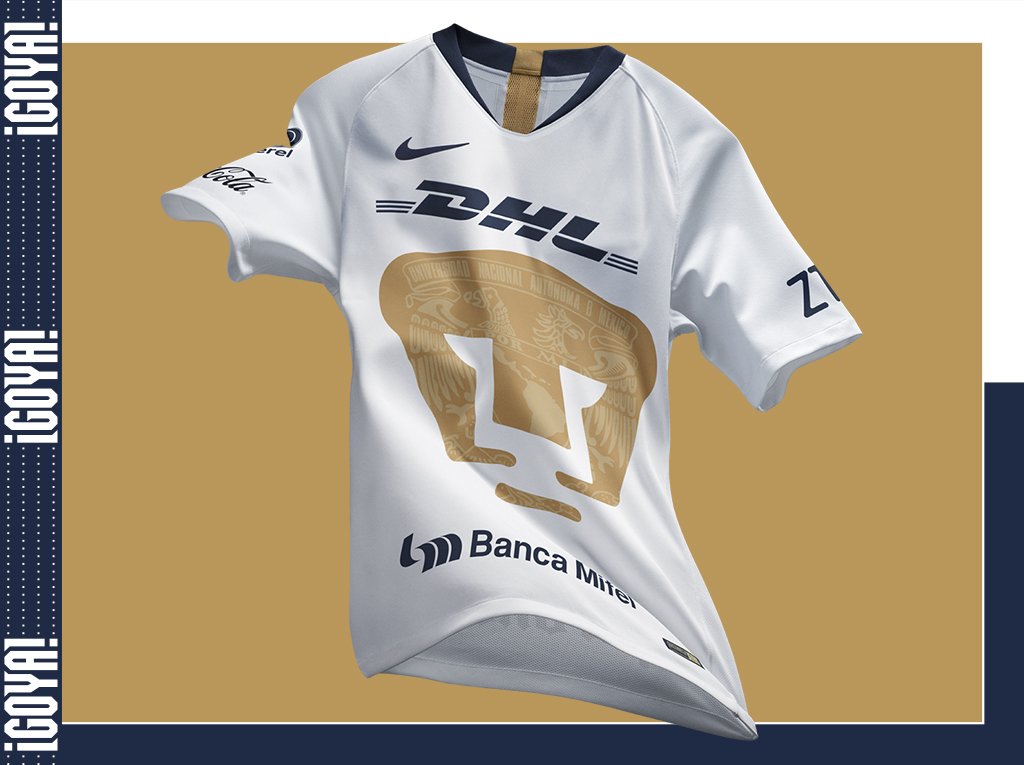 Dark blue is used for the Nike and sponsor logos, as well as for the collar of the new Pumas UNAM shirt. The collar comes with a gold neck tape which features a small Puma on the outside rear.
The Pumas away shirt is gold with thin dark blue stripes and the club logo sitting on the left chest. The stripes appear on the sleeves and upper back of the jersey as well, whilst most of the rear side is solid golden.