Rayados Monterrey 2018-19 Home & Away Kits
Last weekend Mexican football club Rayados Monterrey released their new Home and Away kits for the 2018-2019 season. The new kits again made by Puma and sponsored by AT&T.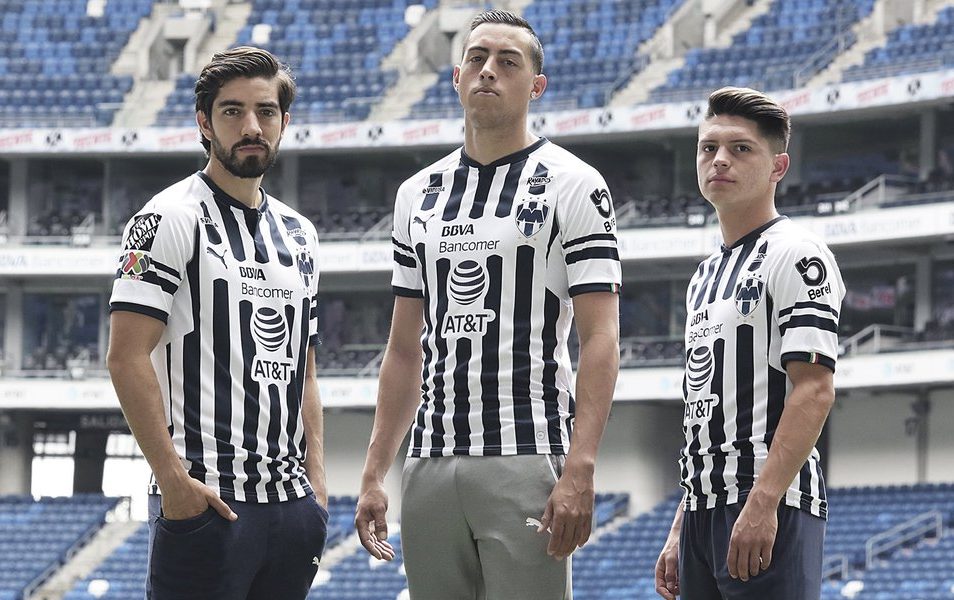 The new Rayados Monterrey 18-19 Home Kit has dark blue and white design in vertical stripes. The collar is also dark blue with the button.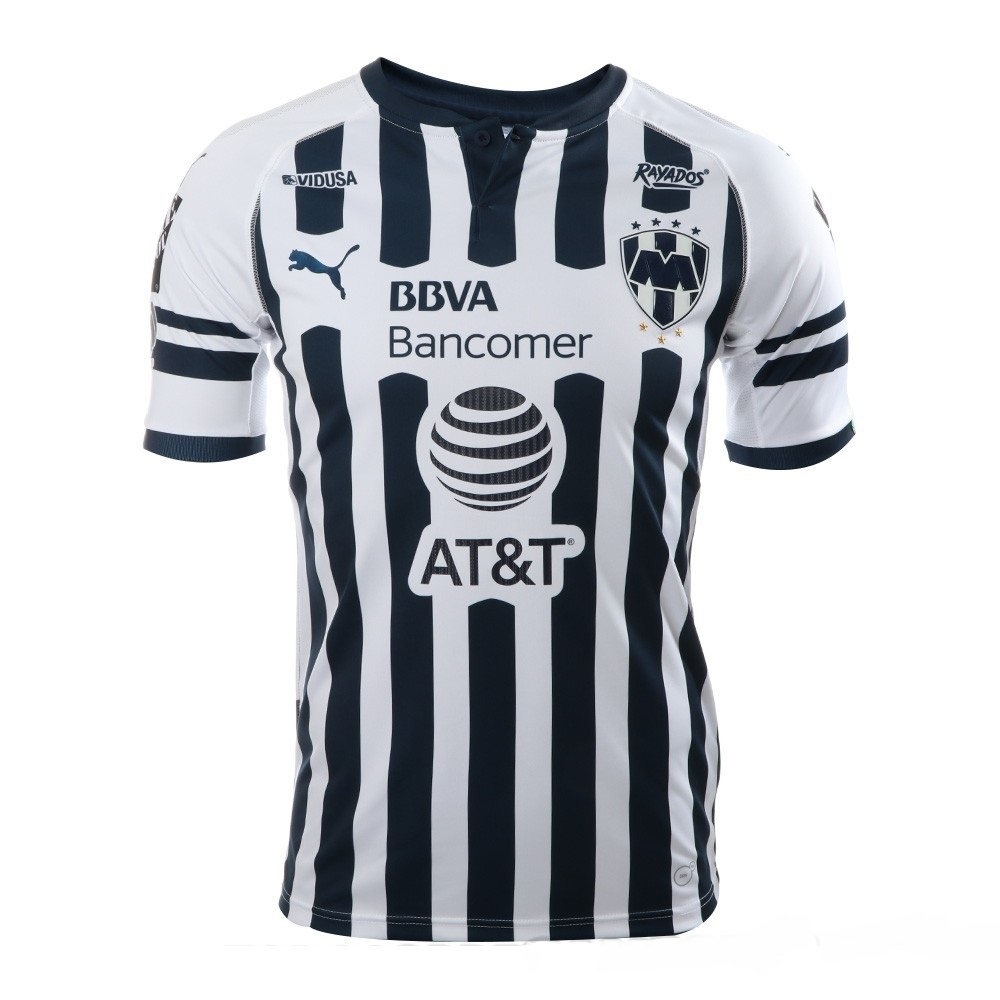 The new Rayados Monterrey 18-19 Away Kit is blue with the pink cuffs and the collar. All of the front side of the shirt there are the diagonal stripes of different length colored in different shades of sky blue color.