Bayern Munich 2018-19 Away Kit
The new Bayern Munich 2018-2019 away jersey introduces a totally new look for the club, made by long-term jersey supplier Adidas. The Bayern München 18-19 away kit was launched on July 19.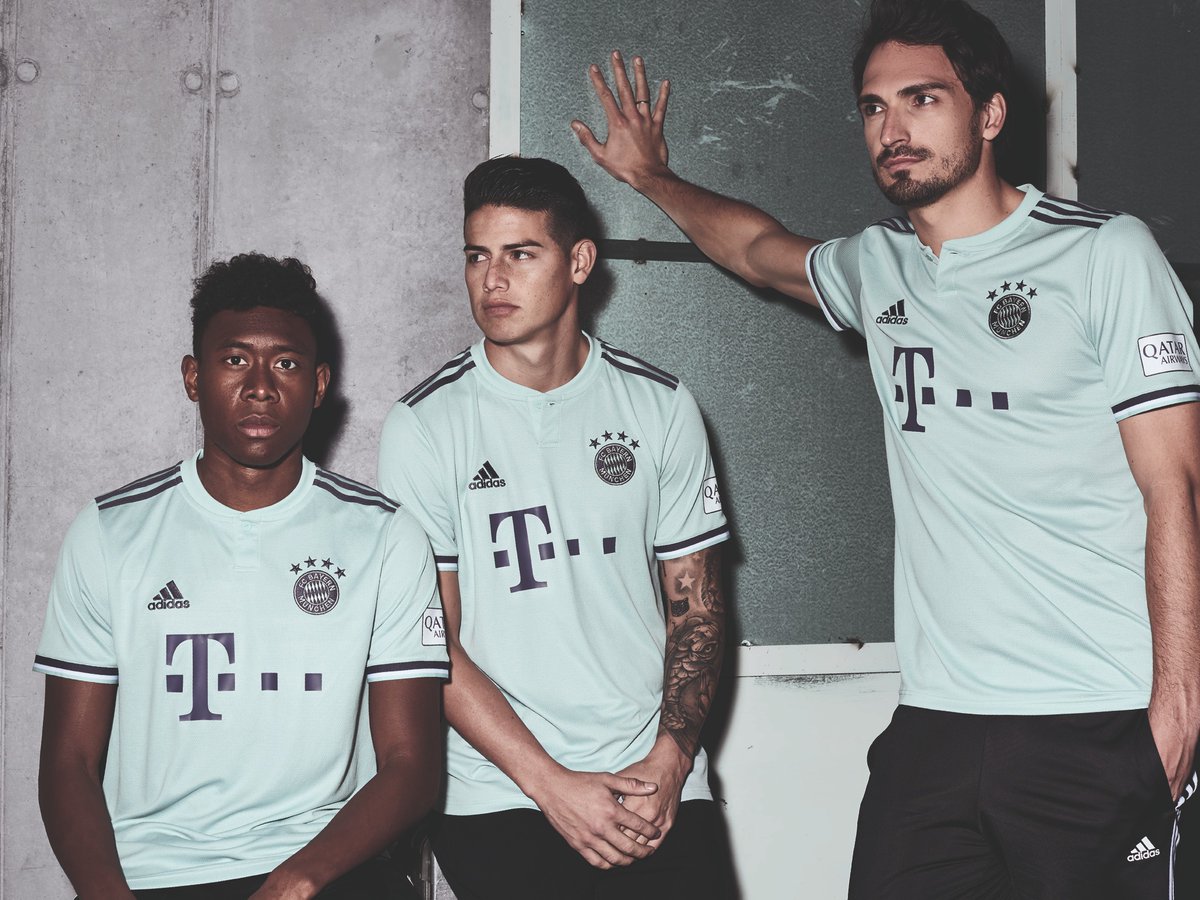 Bayern München's 2018-19 away kit features a totally new color combo of light mind green and navy. As expected, the club crest on the new Bayern Munich 18-19 away jersey is monochromatic navy.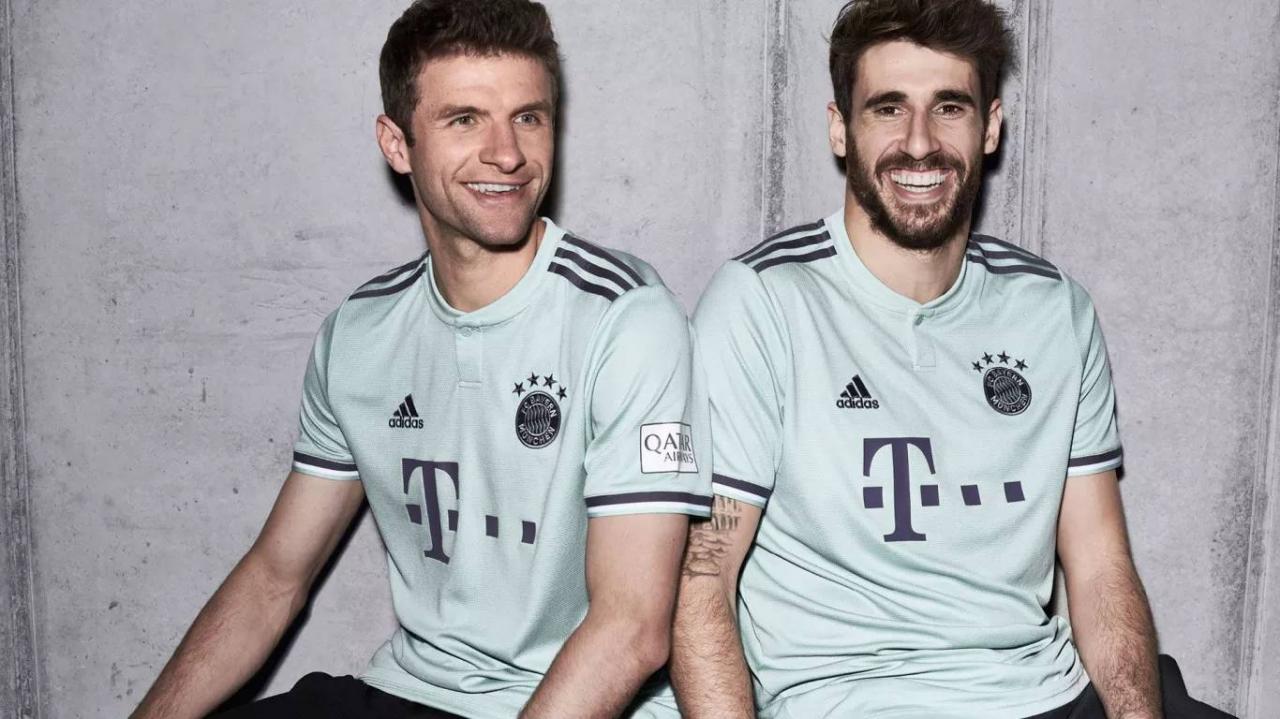 After last year's away was closely inspired by the iconic 1997-99 home, the new Bayern 18-19 away kit does not tie in with any classics and instead features a very understated and simple look. It doesn't include any graphic prints, with the buttoned collar and the two-tone sleeve cuffs offering a bit of individuality.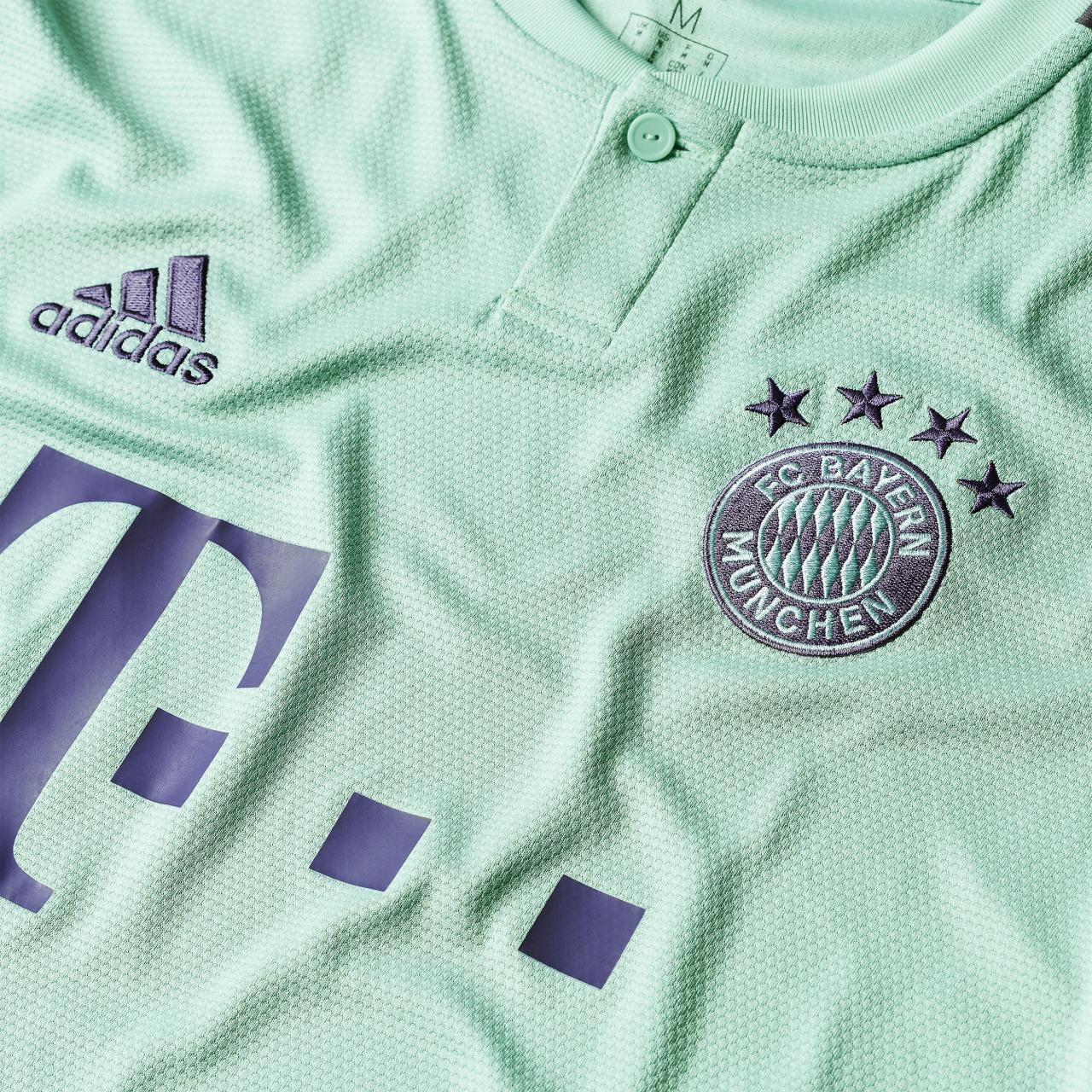 The embroidered FCB crest and the adidas label adorn the front of this ash green with trace purple short sleeved shirt, while the sponsor's logo makes it complete.
Navy shorts and mint green socks, the latter boasting a single horizontal stripe, complete the Adidas FC Bayern Munich 2018-2019 away kit.