Bayern Munich 2018/19 Home Kit Football Shirt Jerseys
Prominent diamonds, a reworked design and all in Bayern red – the record champions' new home jersey for the 2018/19 campaign has been revealed.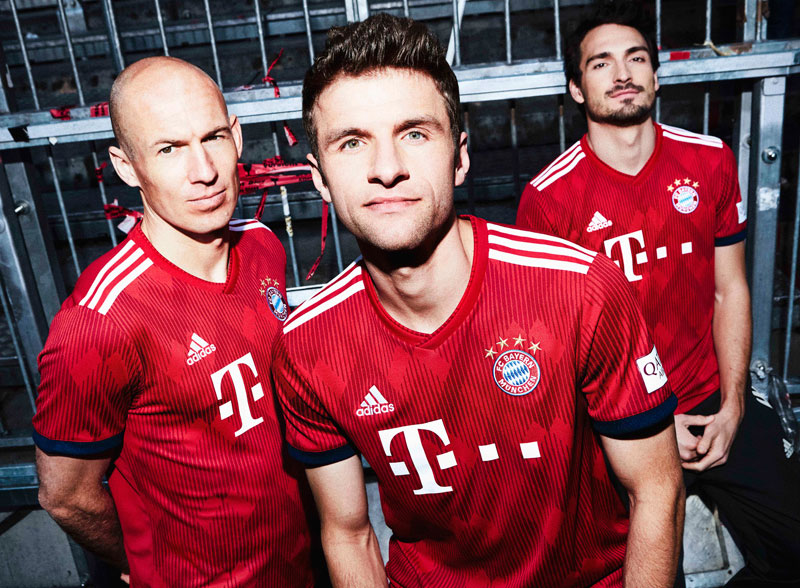 A tribute to the region they call home. This FC Bayern jersey draws inspiration from the jagged mountain skylines of Bavaria and the diamonds on the club crest.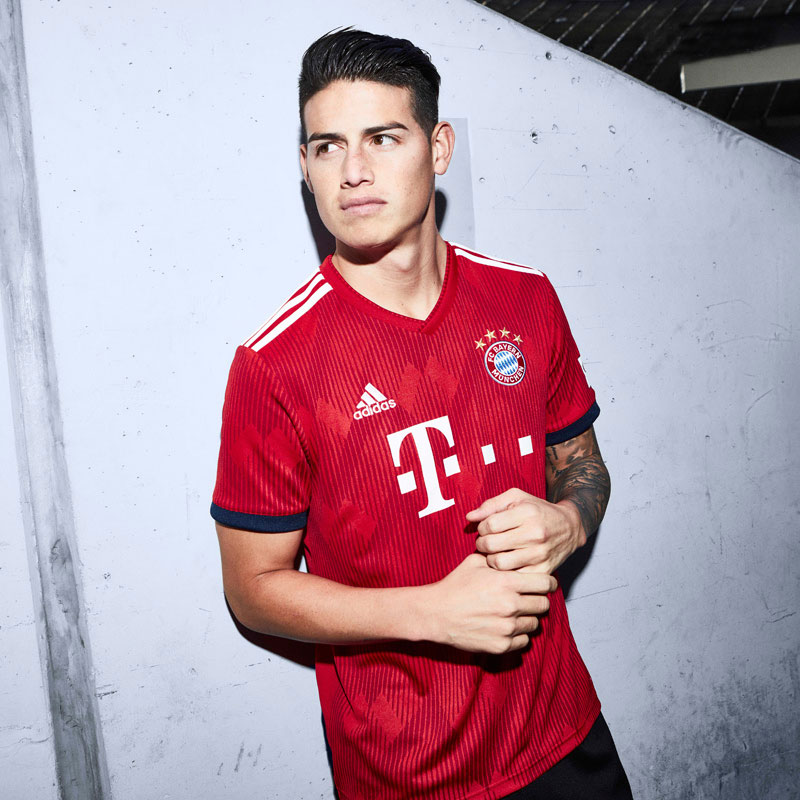 The design of the New Jersey is aimed at paying tribute to the club slogan "Mia San MIA". Bayern Munich is about to launch its seventh consecutive Bundesliga championship in a new shirt.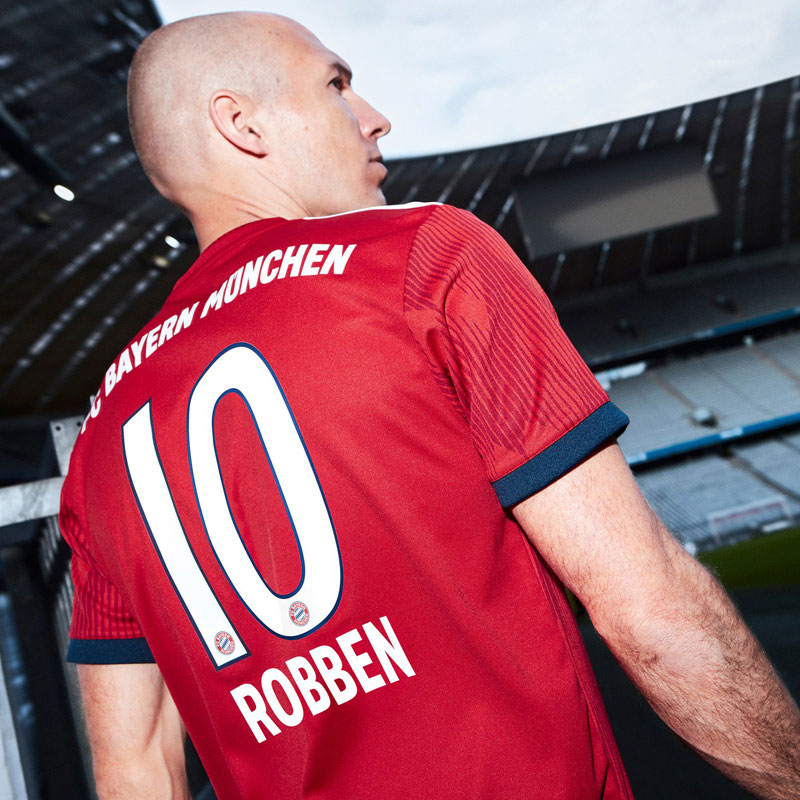 The new home shirt in  Bayern Munich, cites the club's brilliant history, the main color continues to continue the landmark red, the front is embedded in the famous diamond pattern in the club badge, and the design inspiration of the "M" pattern throughout the club is derived from the slogan "Mia San MIA".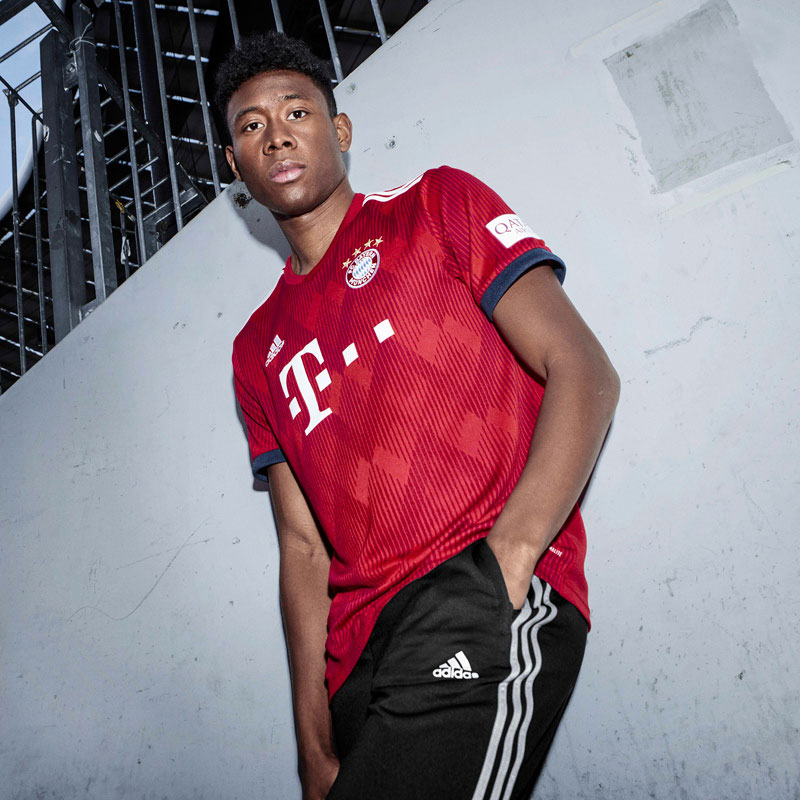 "Bayern Munich is one of the most symbolic and historic clubs in the world," said Juergen Rank, Adidas's senior design director. Adhering to the principle and original intention of Adidas's "respect for classics and innovation", we hope to carry forward this strong tradition in a completely new way of creativity. 'Mia San MIA' represents the spiritual core of the Bayern club, so we think it's perfect to introduce this element into and reinvent the new season's home shirts. "