Darmstadt 2018-19 Craft Home Away & Third Kits
The new SV Darmstadt 98 2018-19 home, away and third kits were revealed. They are made for the first time by CRAFT sportswear, a Swedish producer known for its functional sports apparel .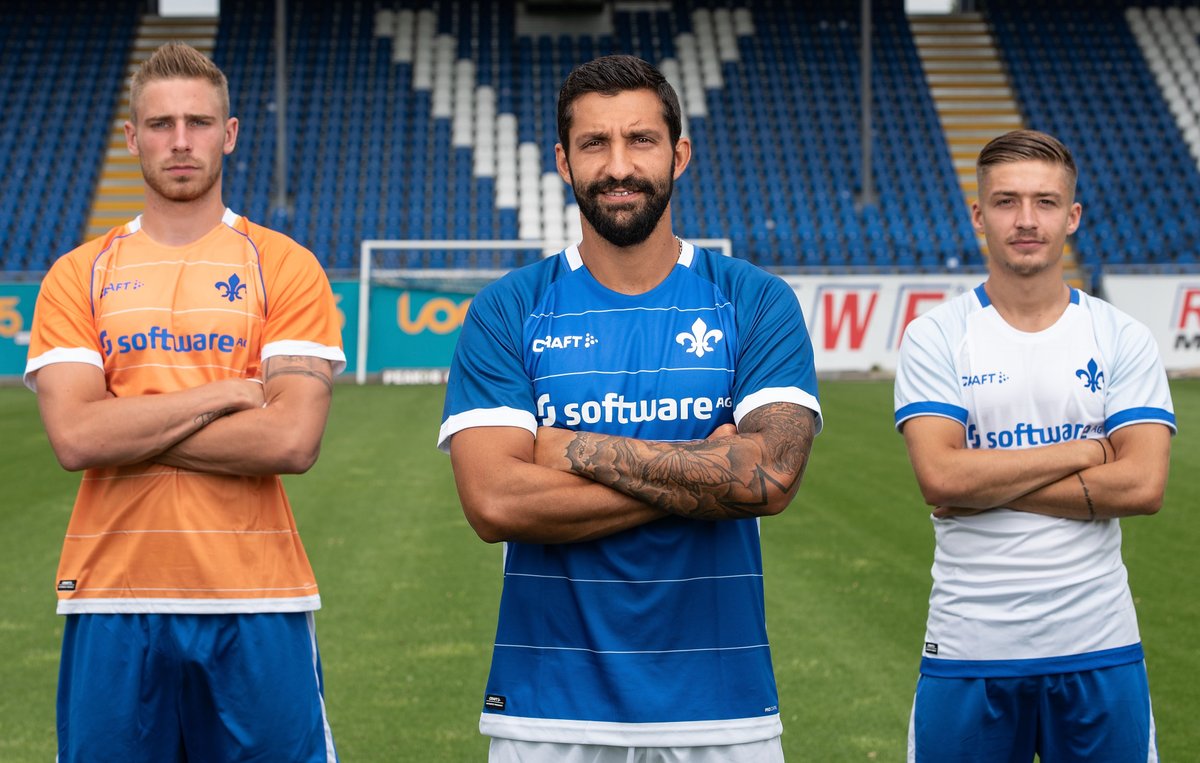 Florian Holzbrecher, Head of Marketing & Event of SV Darmstadt 98: "We are very pleased to be able to present such a successful jersey trio in the first year of our partnership with CRAFT. It combines a high functionality for our players, many traditional details as well as a perfect cut for every fan. A jersey for all Darmstadt – as the imprint says on the neck! "
The Darmstadt 2018-19 home jersey has a bespoke design. The shirt is traditionally royal blue with fine horizontal stripes in white. Navy colored offset sleeves are rounded off by white cuffs. White mesh panels on the side panels provide optimal ventilation. The lily was brought to the shirt as an elaborate 3D rubber patch, while on the back of the collar is a small, embroidered "1898" for the founding year of just 120 years old club.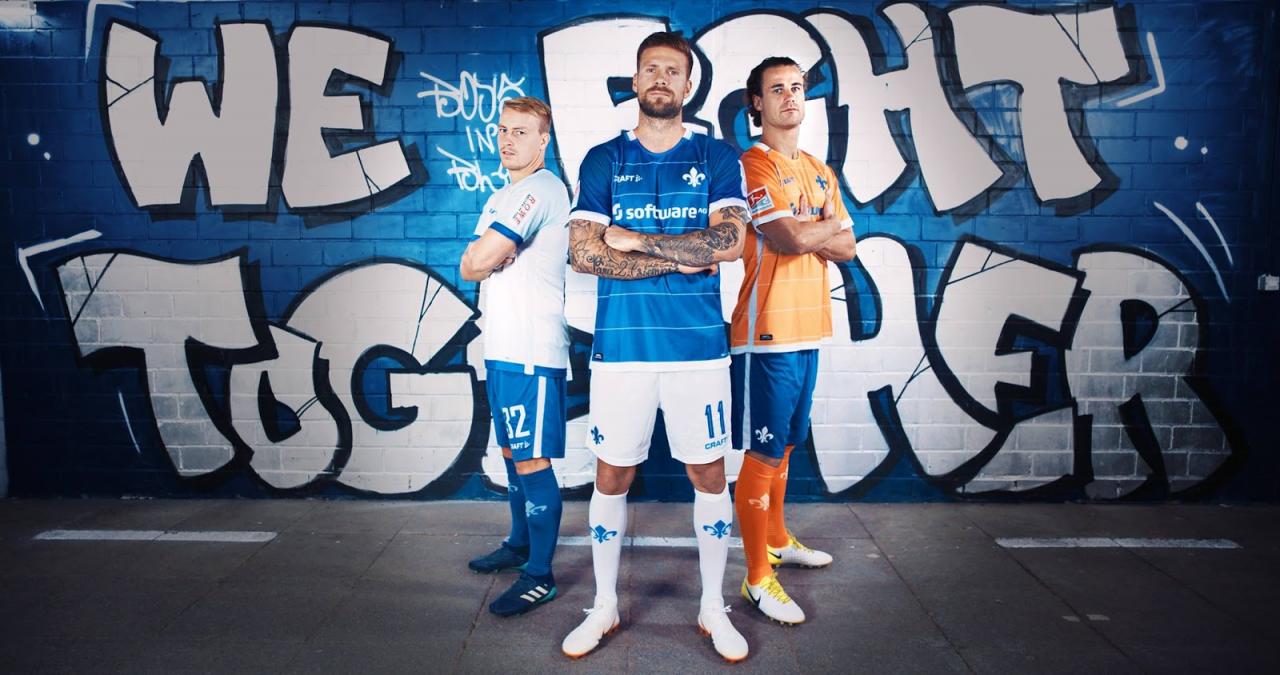 The Darmstadt 2018-19 away jersey.Based on the same template as the home kit, the Darmstadt away shirt is white and blue.
The Darmstadt 2018-2019 third shirt.The most striking kit of the collection, the new SV Darmstadt 98 2018-19 third kit is orange, blue and white. It is based on the same design as the home and away kits.
Captain Aytac Sulu was also impressed by the outfit for the upcoming season: "I really like the new jersey. Anyway, I'm a fan of small details and the lettering on the neck and our embroidered year of foundation fit very well with the overall picture. Blue as a home game color is of course mandatory, the sleeves and tucks round off the whole optimally. And it is also comfortable, which is of course very important to us players. "