Hertha Berlin 2018-19 Nike Home & Away Kits
The Nike Hertha BSC 18-19 home and away kits were launched. They feature Tedi as main sponsor and Hyundai as sleeve sponsor for the first time.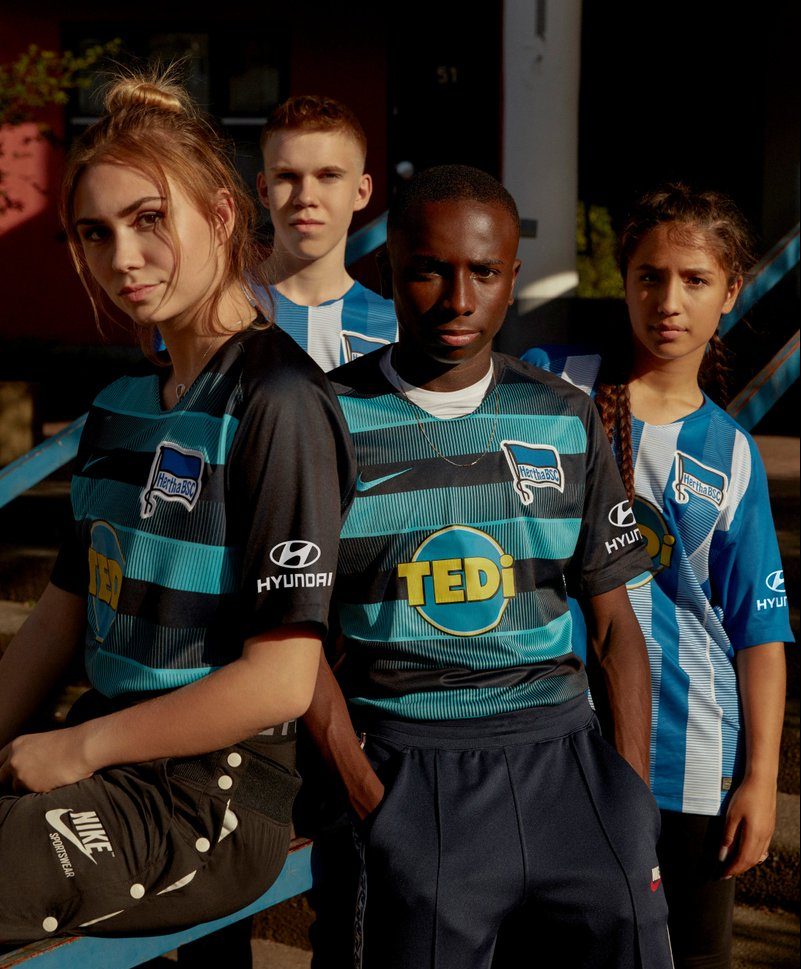 This is the Nike Hertha Berlin 2018-2019 home shirt.
A bold new look, the Nike Hertha BSC 2018-19 home jersey boasts a totally new take on the classic blue and white stripes. The striping on the front and lower back of the shirt alternates between solid blue and fading white stripes, the latter in differing directions – a bit like on the new Atletico home shirt.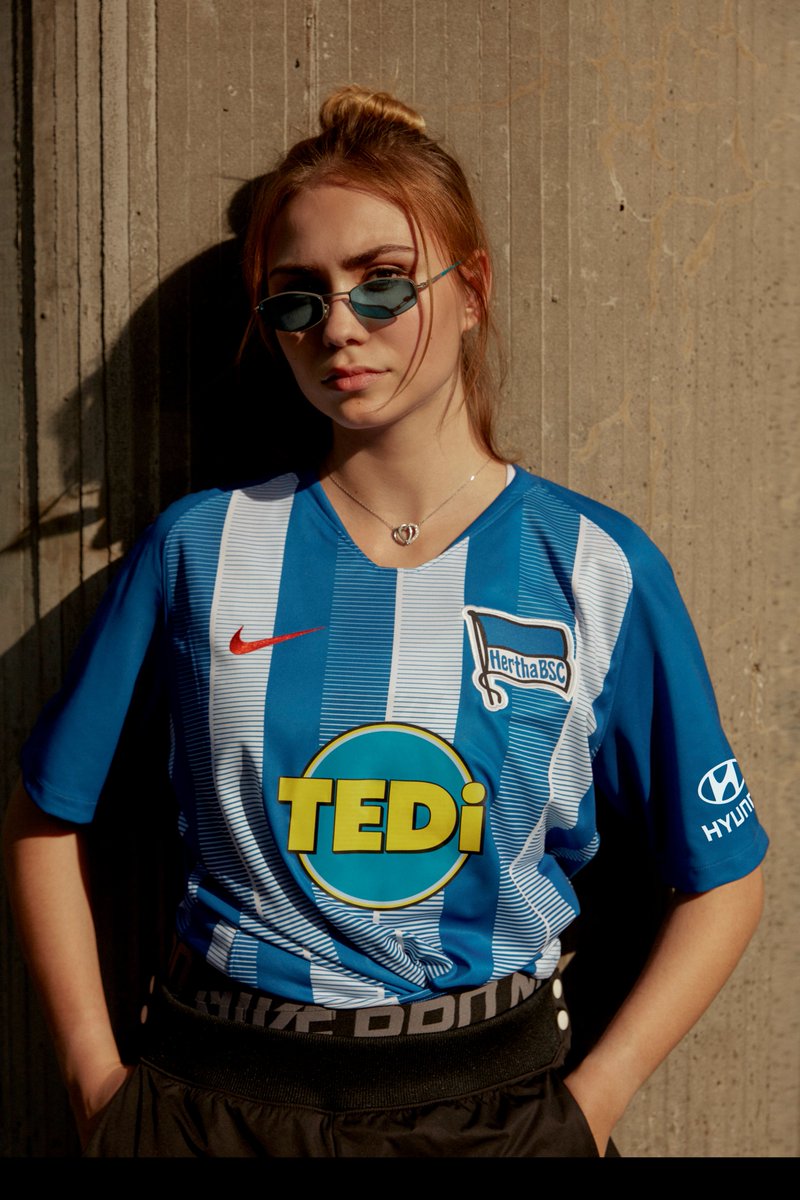 The sleeves of the Nike Hertha Berlin 18-19 home shirt are solid blue, whilst the collar comes with a red-white-red tape on the back. The Berlin flag features on the inside of the neck.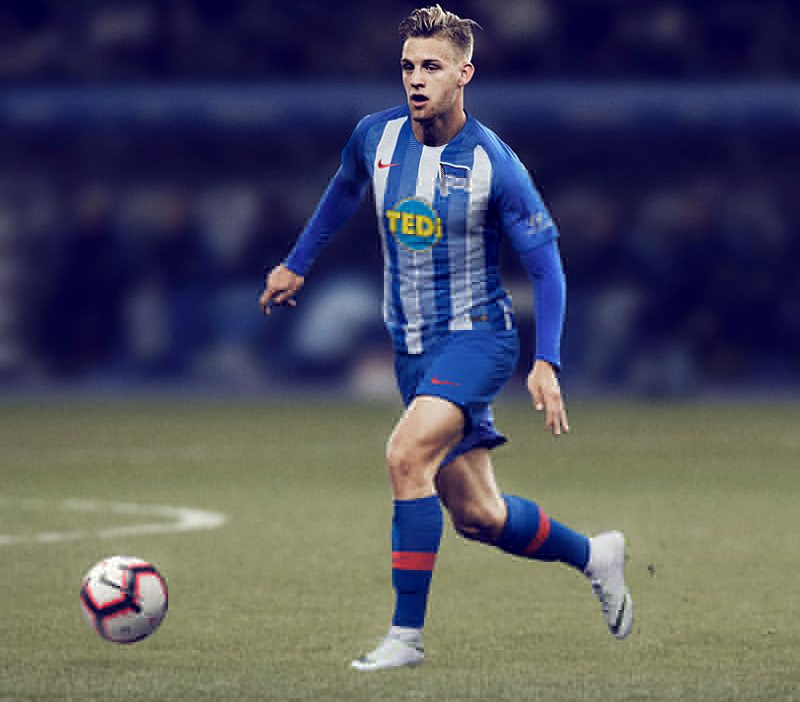 This is the Hertha BSC 2018-19 away jersey.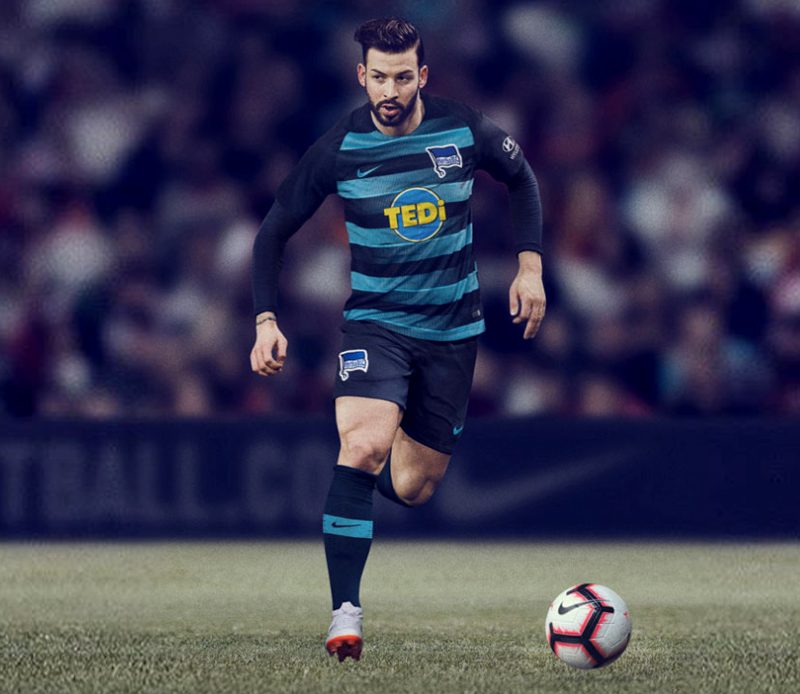 The same striping also features on the new Hertha Berlin away shirt, which combines a dark blue base with teal trim and brandings, albeit in a horizontal application.