Schalke 2018-19 Umbro Away Kit Football Shirt
The Umbro Schalke away kit was revealed earlier today by Umbro and the Bundesliga club.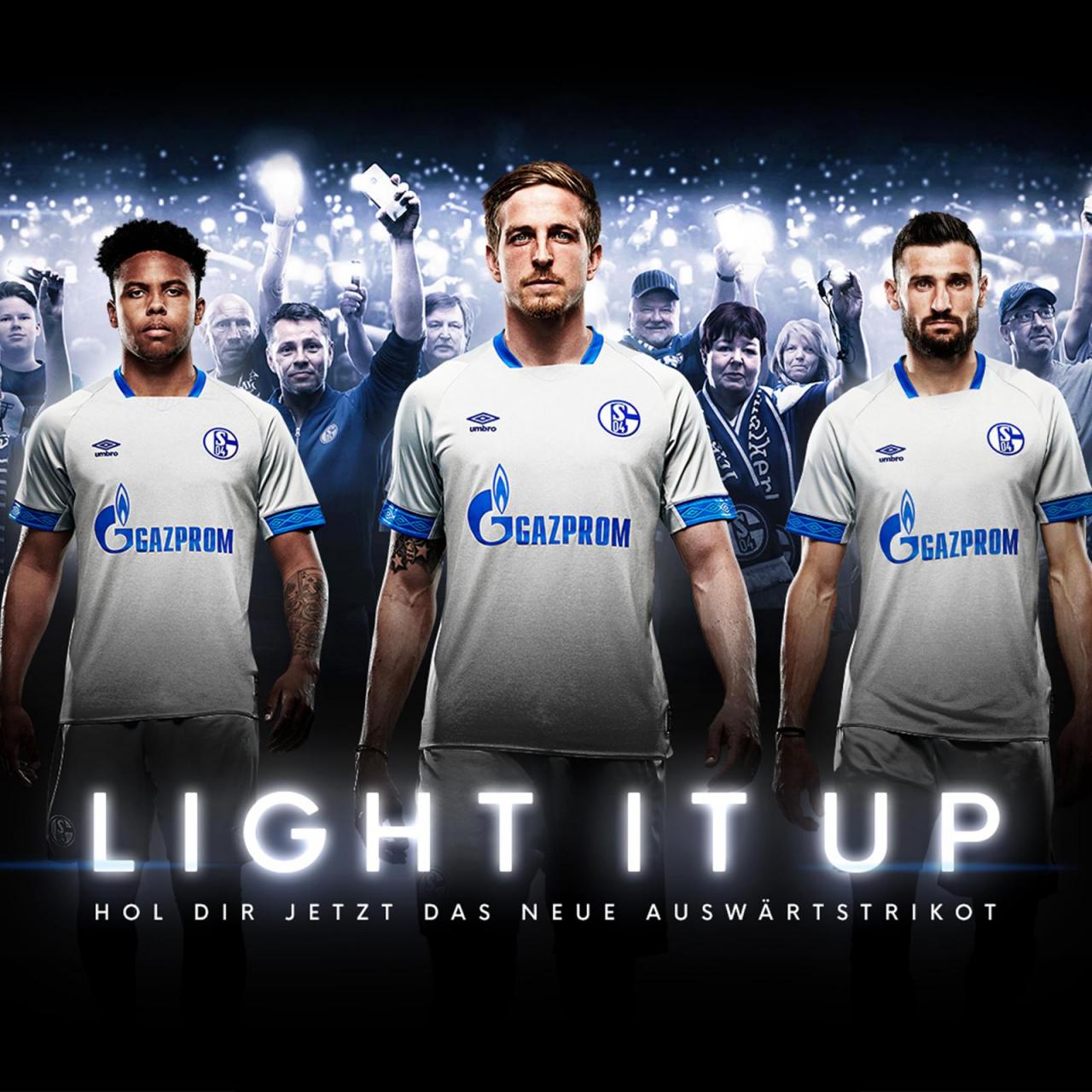 Leaving Adidas after many, many seasons, Schalke gets kitted out by iconic British brand Umbro from the start of the new season.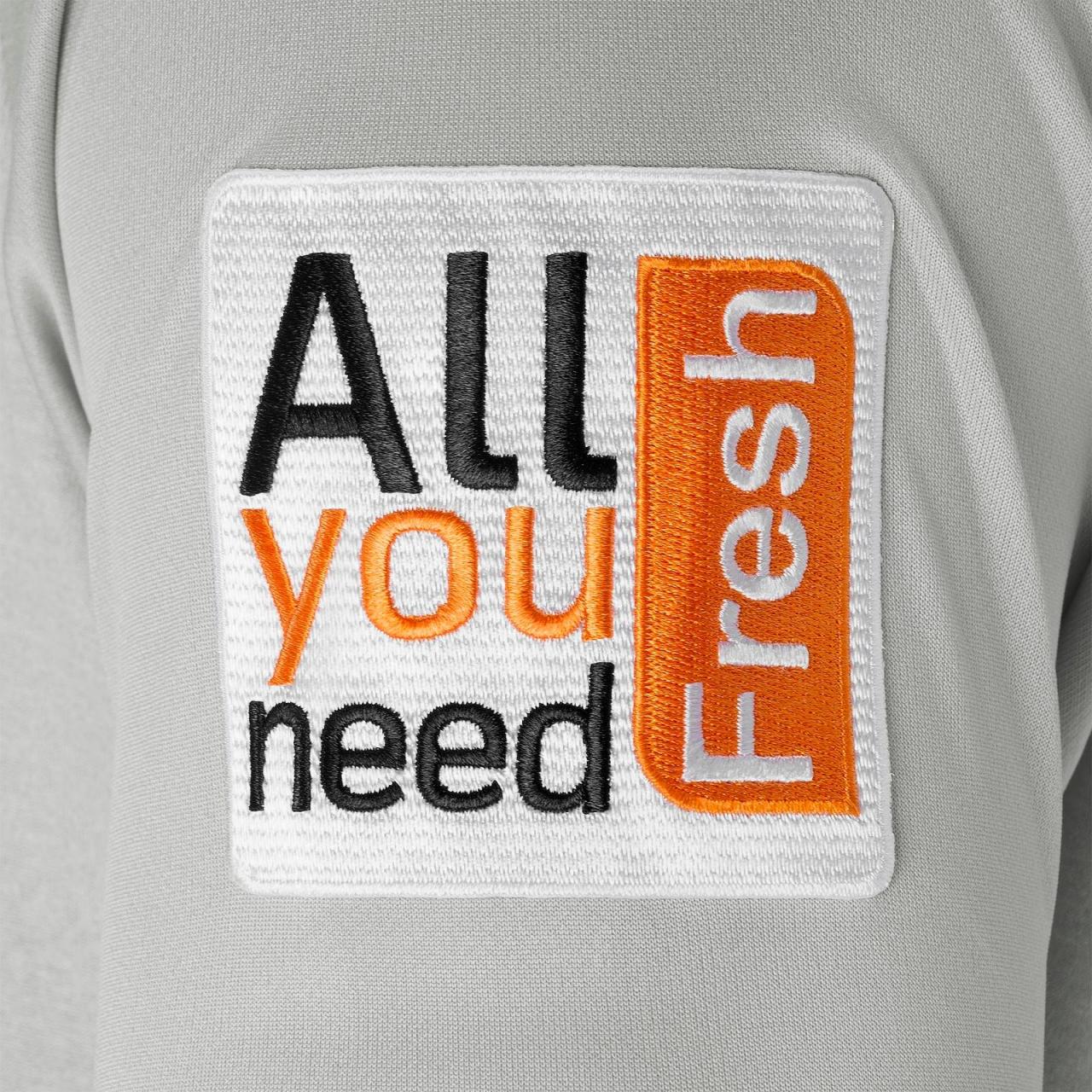 A modern look inspired by streetwear, the Schalke 2018-19 away jersey is light grey with bright blue trim and a subtle cotton-esque fabric effect.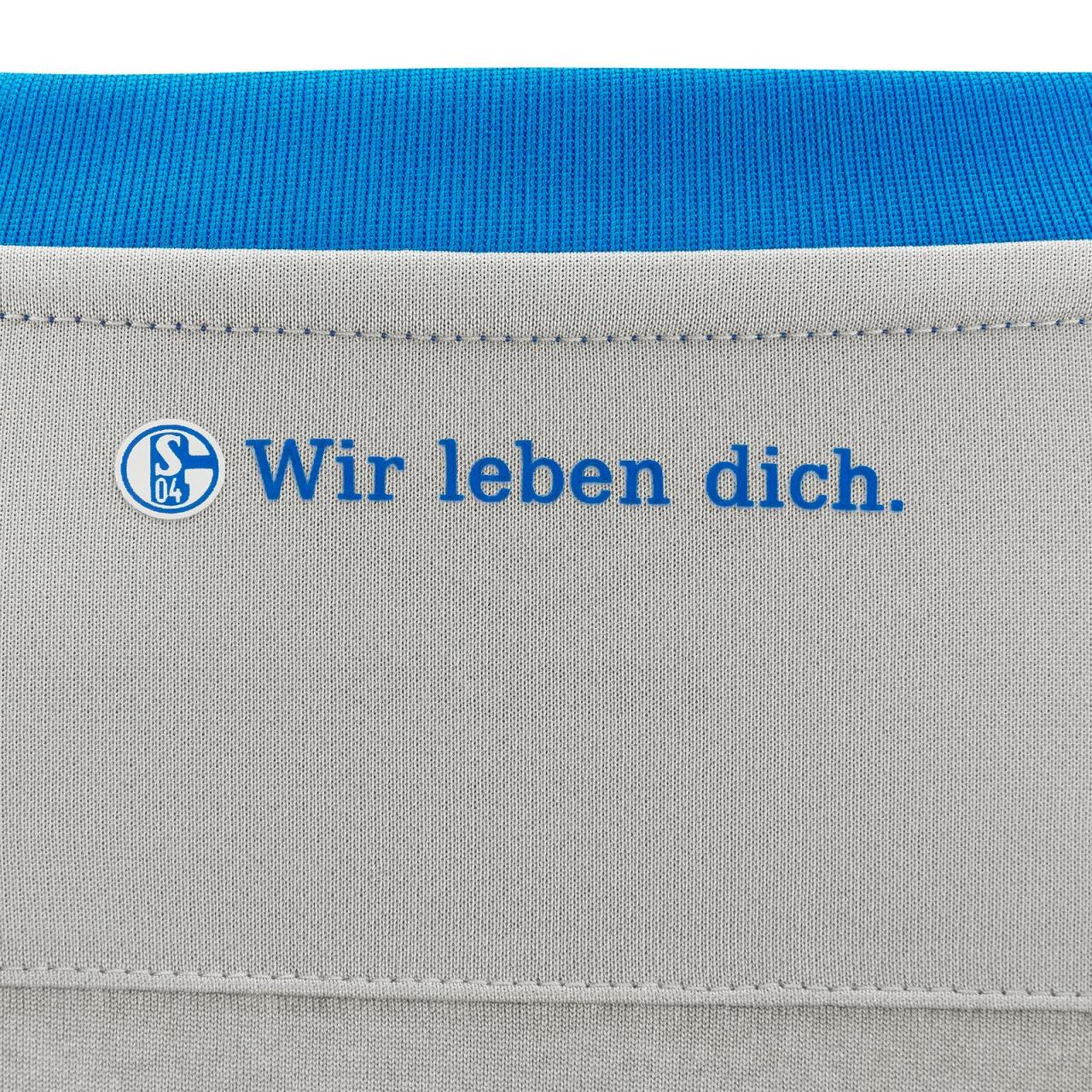 Umbro's trademark diamond trim features on the sleeves of the new Schalke away shirt, a style that's mirrored by the neck. Schalke's 18-19 Umbro away kit has ergonomically placed side mesh insets.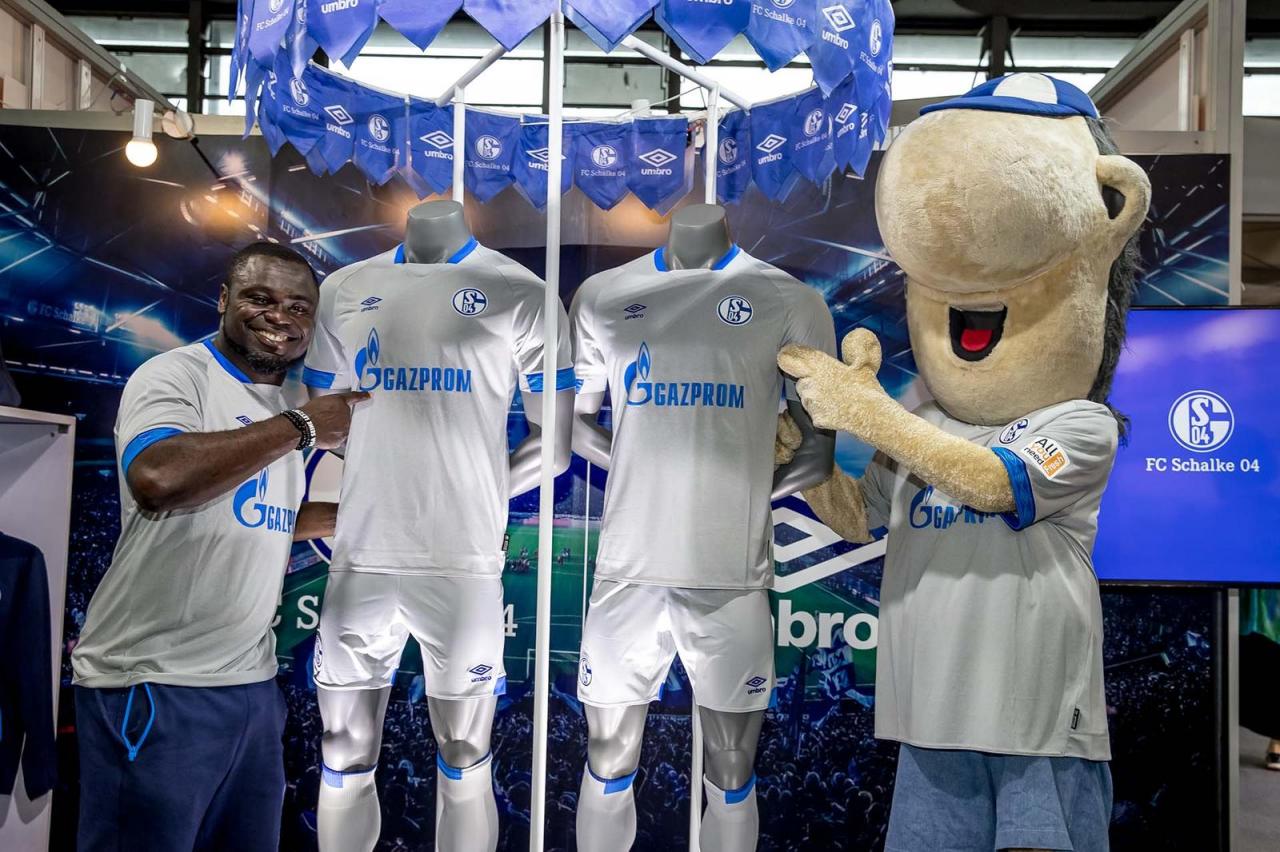 Shorts and socks in the same color complete the Umbro Schalke 2018-2019 away uniform.