Athletic Bilbao 2018-19 New Balance Home And Away Kit
The new Athletic Bilbao kit 18/19, Athletic Club's new home strip for the upcoming La Liga season. Made by New Balance, the new kit celebrates the club's 120th anniversary (it was founded in 1898) and was officially unveiled on May 23, 2018. Athletic are the only major La Liga team to wear NB after Sevilla ended their deal with the Boston manufacturer and switched to Nike.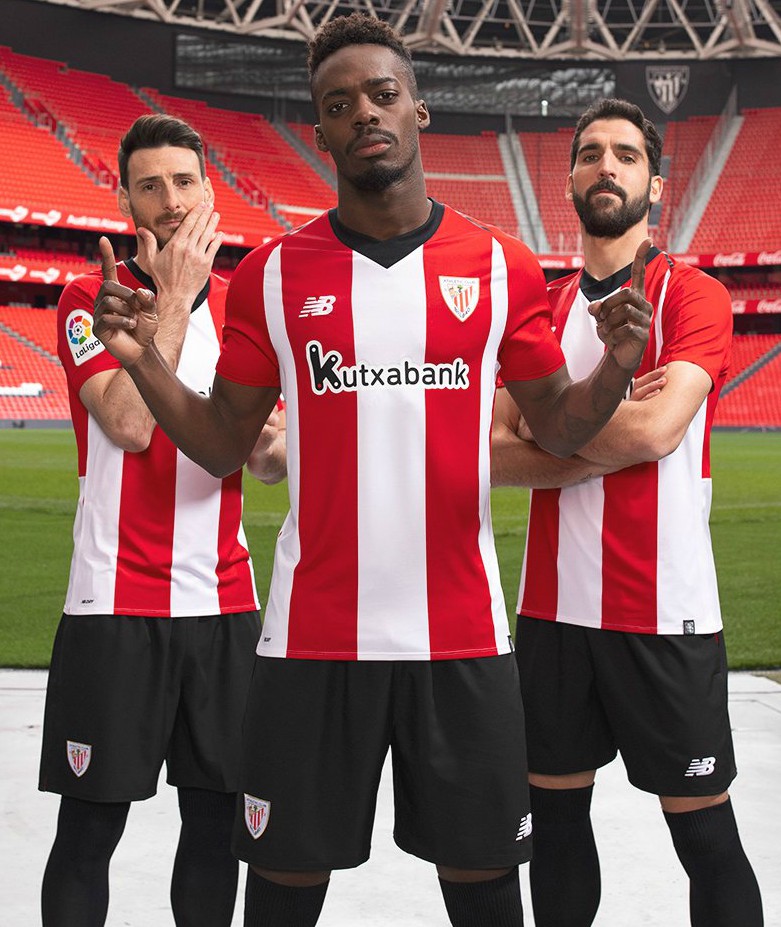 The design responds explicitly to the Club's traditional style and as a new development, it incorporates a black V-neck, matching the shorts and the socks. The box for the player's name and number is in red; the small Ikurriña or Basque flag is maintained on the upper back area and inside the shirt there is an emblem designed for the Club's 120th anniversary.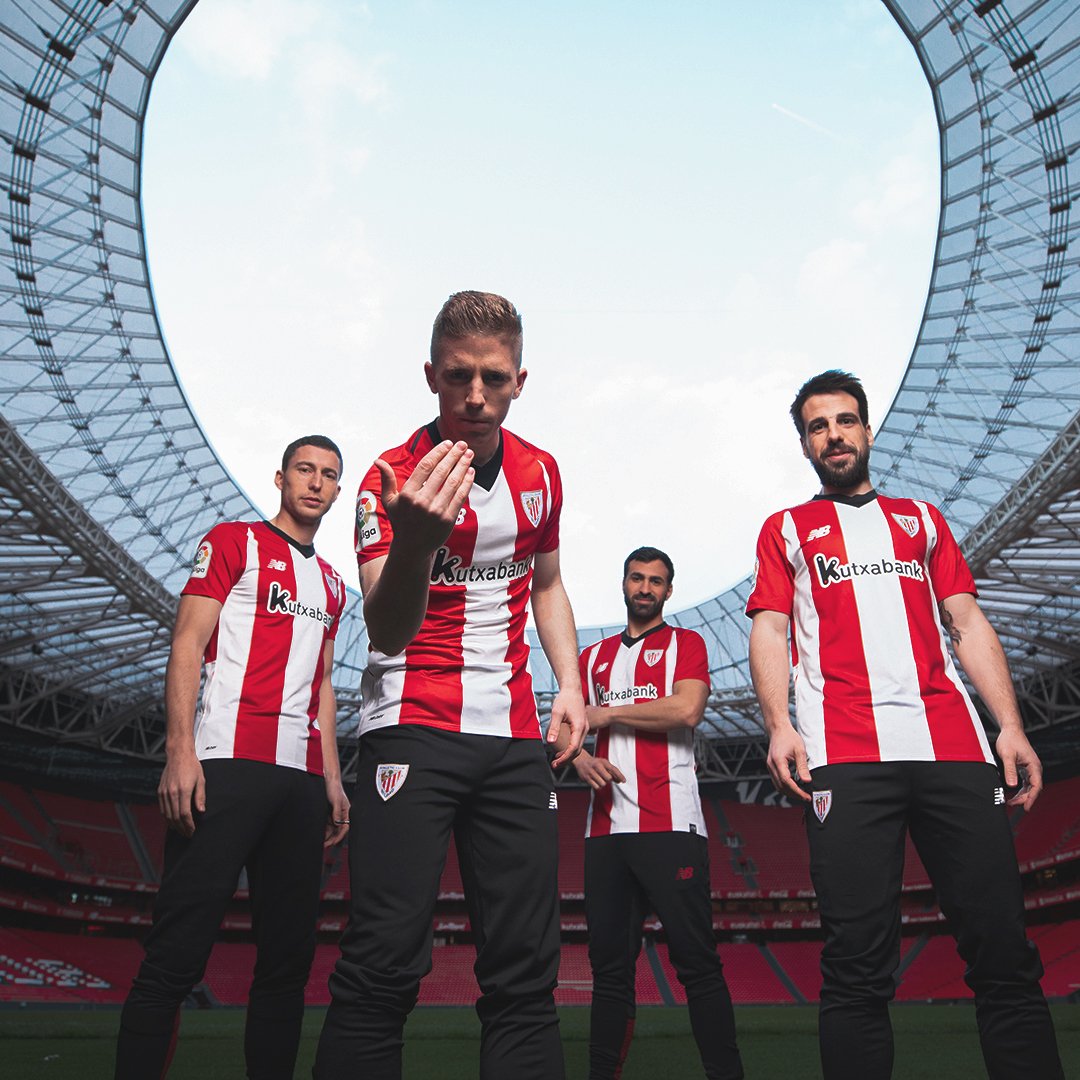 Athletic had a very disappointing 17/18 league season, finishing just outside the bottom three, in 16th place with just 43 points to show for their efforts.
The shirt, sponsored by Kutxabank, uses the tagline "Loyal to the Last" and has a black collar. It will be paired with black shorts and socks. It also features the Ikurrina (Basque flag) on the back.
Athletic Club and New Balance officially revealed the club's new away shirt for the upcoming 2018/2019 season.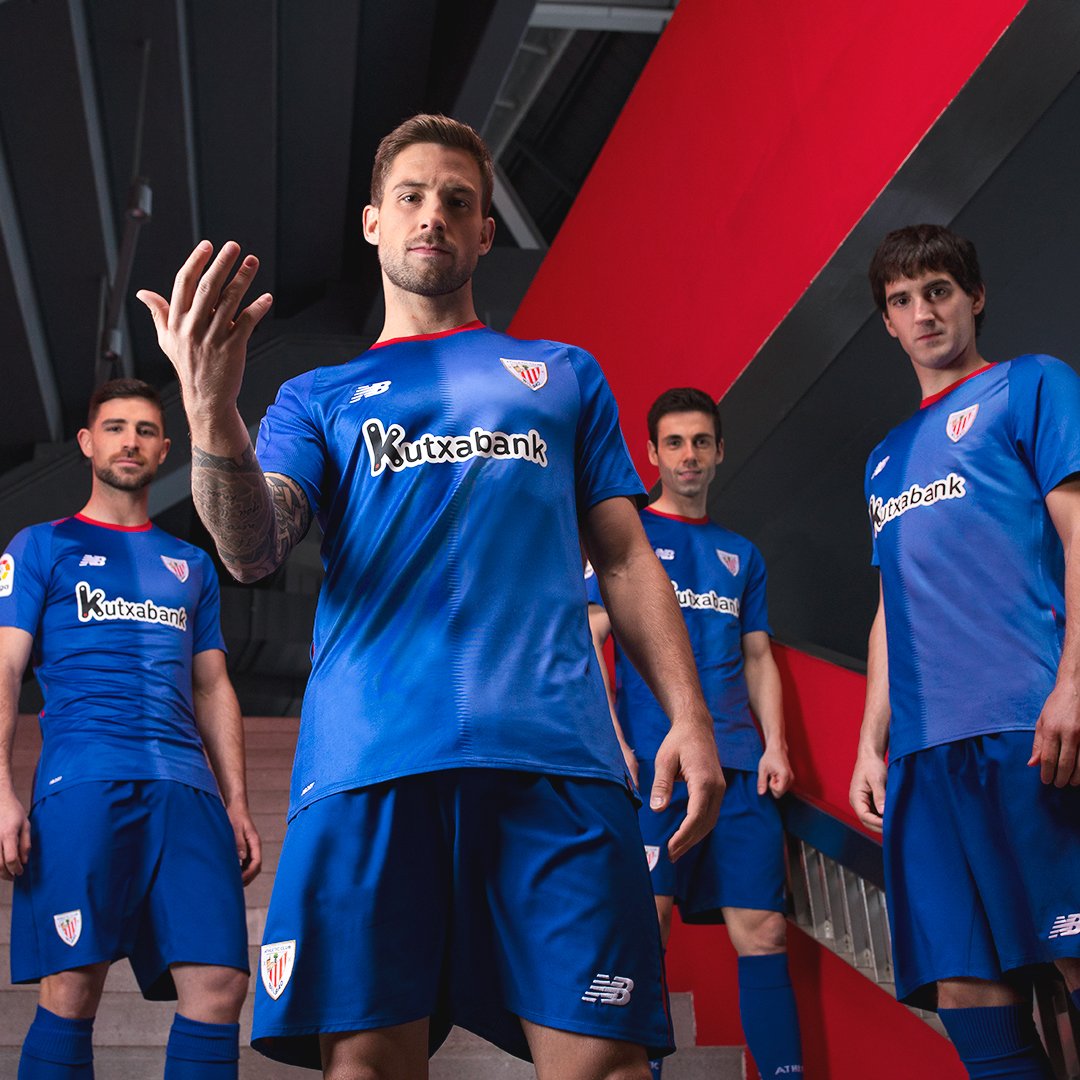 The new kit is inspired by the first outfit worn by Athletic Club before 1909, taking that original design into a brand new one with several changes.