Athletic Bilbao 2018-19 New Balance Home Kit Football Shirts
Athletic Club and New Balance have officially unveiled the new home football shirt for the 2018/19 season.
Created to commemorate the Athletic Club's120th anniversary, the kit is part of the "Loyal to the Last" campaign.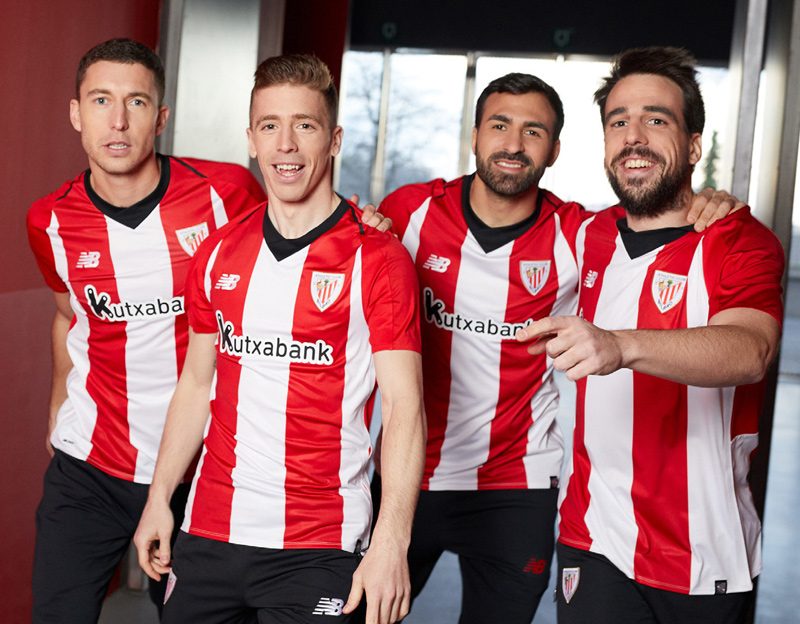 The design responds explicitly to the Club's traditional style and as a new development, it incorporates a black V-neck, matching the shorts and the socks. The box for the player's name and number is in red; the small Ikurriña or Basque flag is maintained on the upper back area and inside the shirt there is an emblem designed for the Club's 120th anniversary.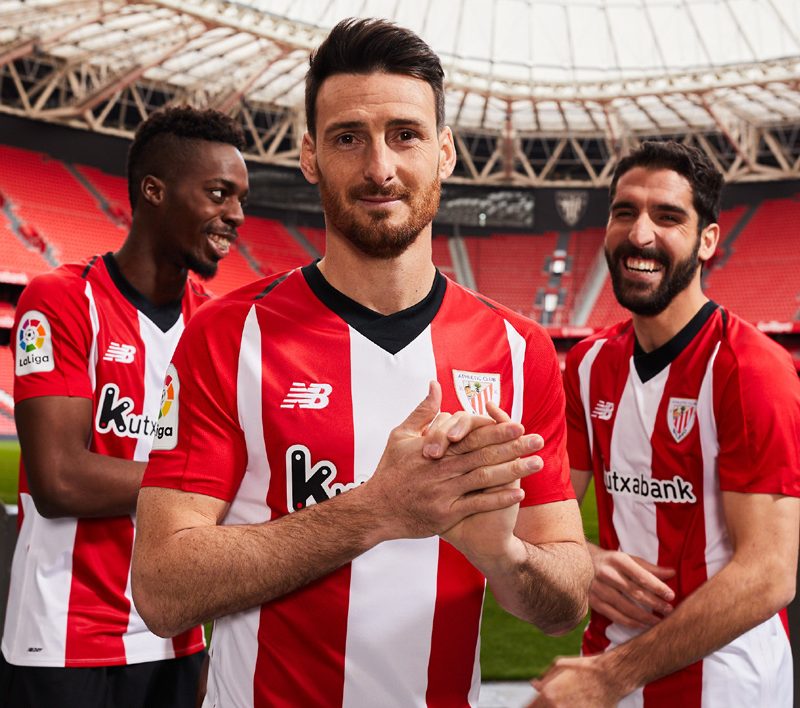 The New Jersey is also part of the "Loyal to the last" theme activity, with its loud slogan "Geuriak" to explore and share the sense of belonging between the players and the fans.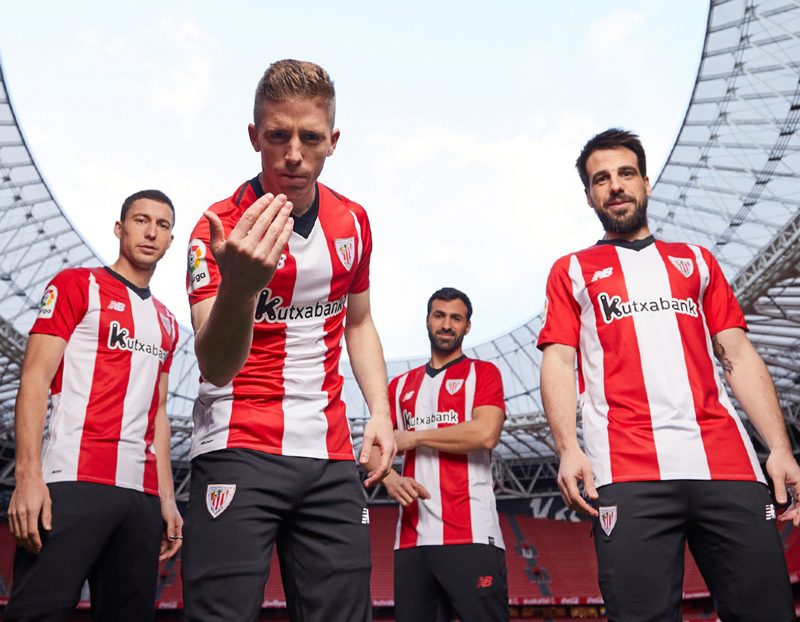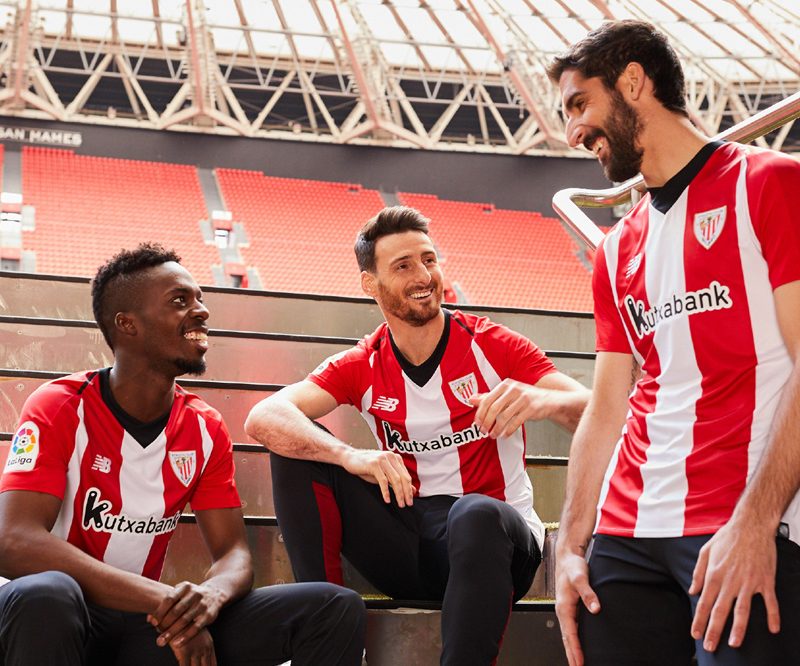 The design of the New Jersey was influenced by the traditional style of the club and introduced a new style, which included a bold and wakened Black Retro V collar, echoing black shorts and socks.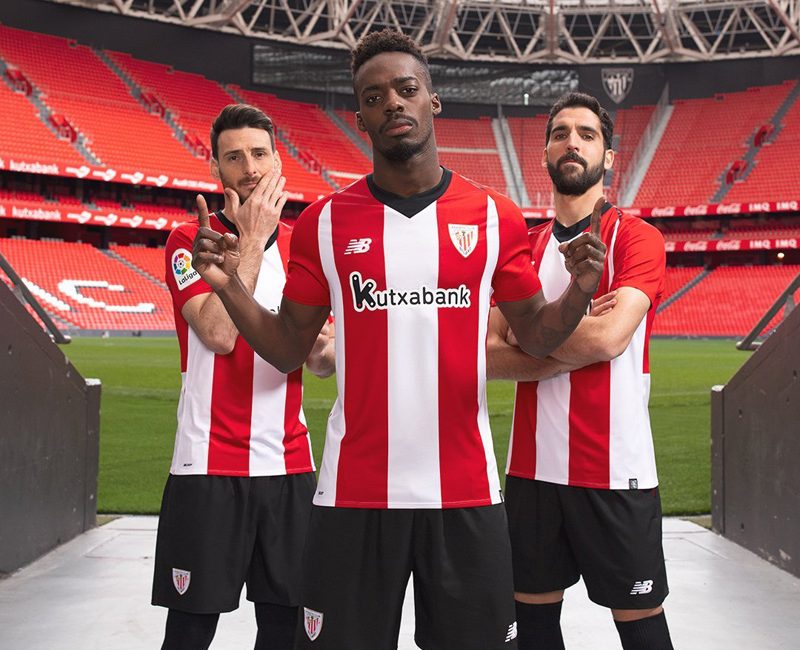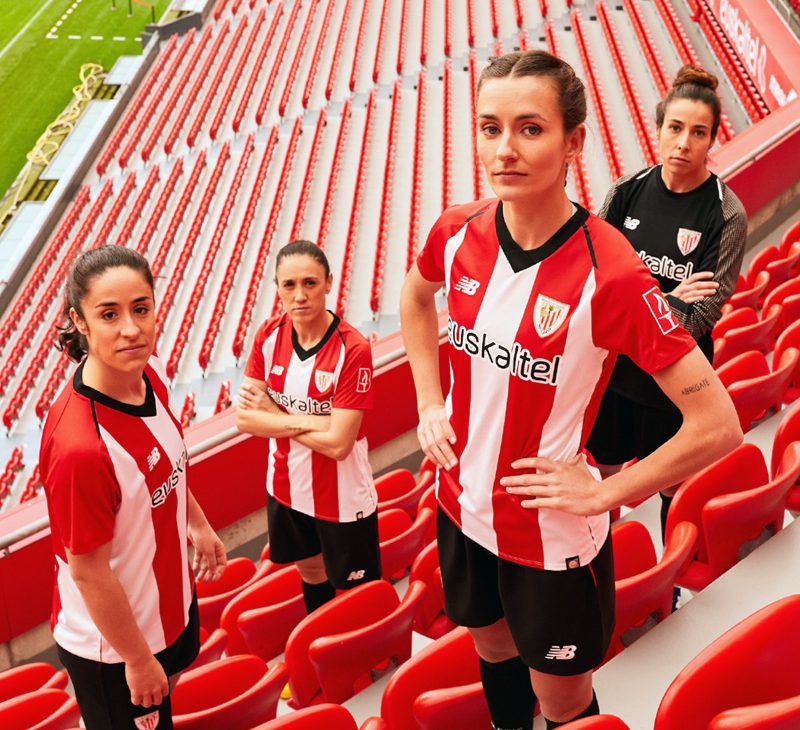 In detail, the collar of the shirt has a badge designed to celebrate the club's 120th anniversary special design, including the early "AC" letter icons, the year "1898", "2018", and the number "120".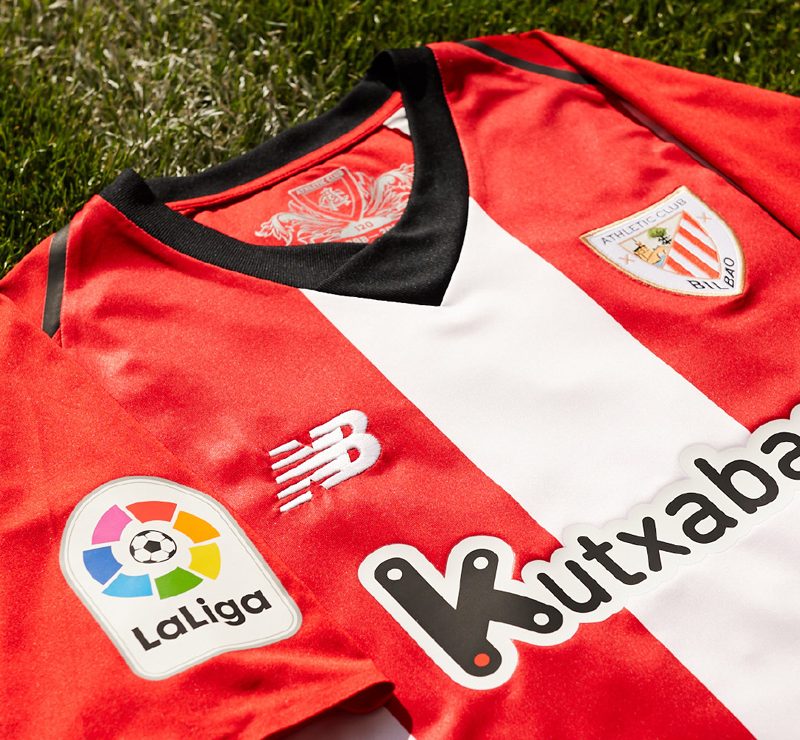 The black player number on the back of the shirt falls in a large area of red bottom. It is customary that the back of the collar has a small Basque flag, representing the Bilbao athletic club is the pride of the entire Basque.