Atletico Madrid 2018/19 Home Football Shirt
This is the new Atletico de Madrid 2018-19 home football shirt by Nike.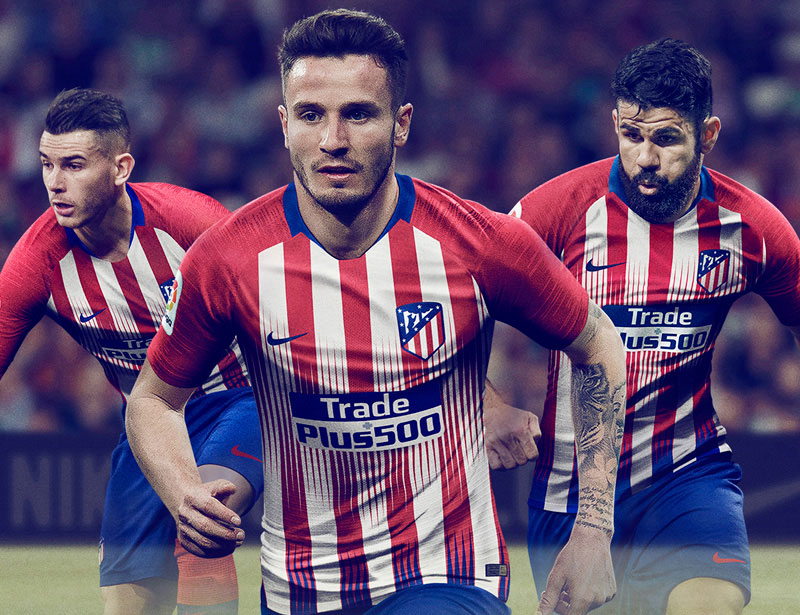 The new shirt for the 2018-19 season maintains the club's traditional red and white stripes and includes some blue details on the hem of the shirt. Socks will be red, but the shorts will be classic blue. A Spanish flag, representing the country, is present on the back of the net of the shirt.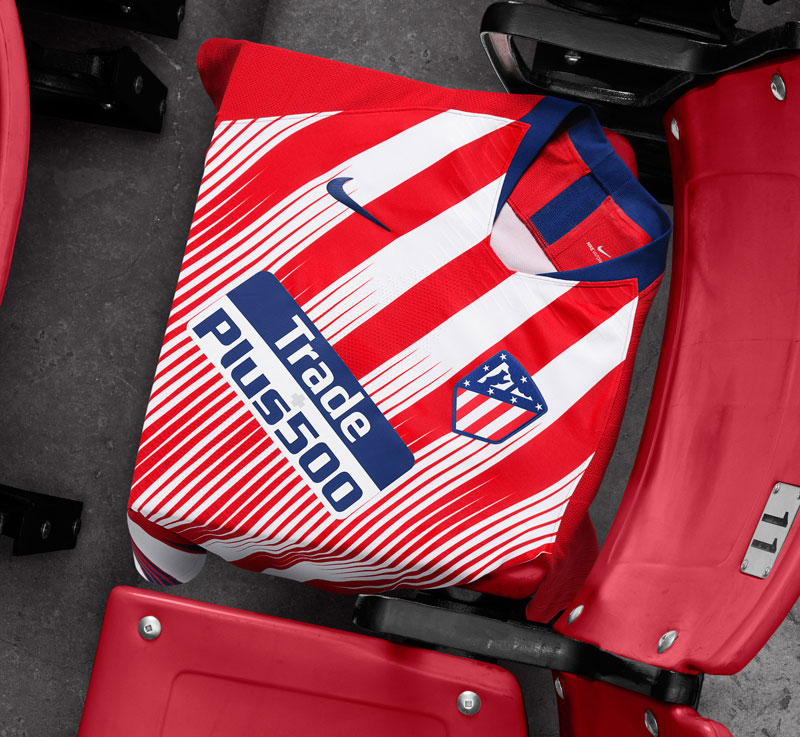 The passion of the Atletico Madrid fans is world famous, and this is the key factor behind the amazing achievements of the club in recent years, both at home and in Europe. The unity between the team and the fans is clearly shown in the design of the New Jersey by reinterpreting the traditional red and white stripes and incorporating the blue lines that rise from the bottom.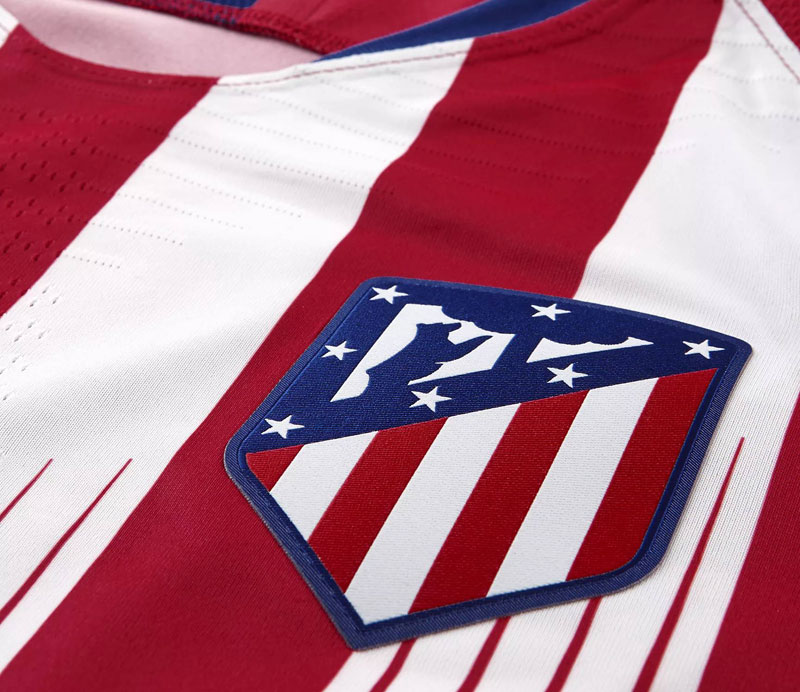 "In the past few years, some special changes have taken place in Atletico Madrid," said Peter Hobins, senior design director of Nike apparel category. When fans, communication and players are all working together to advance together, the club shows the world the heights they can reach. We really want to celebrate this unique energy through their new home jersey. "
A woven breathable strip appears behind the designer's collar. The special yarn on the sleeve adds a bit of speed to the overall feel of the Jersey. In addition, as a strong sense of pride, the Spanish flag is decorated behind the collar of the Jersey.