Barcelona 2018-19 Nike Away Kit Football Shirt
The Nike FC Barcelona 18-19 away kit introduces a bright and eye-catching design in volt, dark blue and dark red. It was officially launched on July 2.
In the history of the Barcelona club, the 2005-06 season must be one of the most memorable seasons. The team replicated the victory in the Spanish League and the Spanish Super Cup a year ago. Ronaldinho conquered the opponent's fans with a dazzling performance. More importantly, the team stood again more than 10 years later. The top of the European football.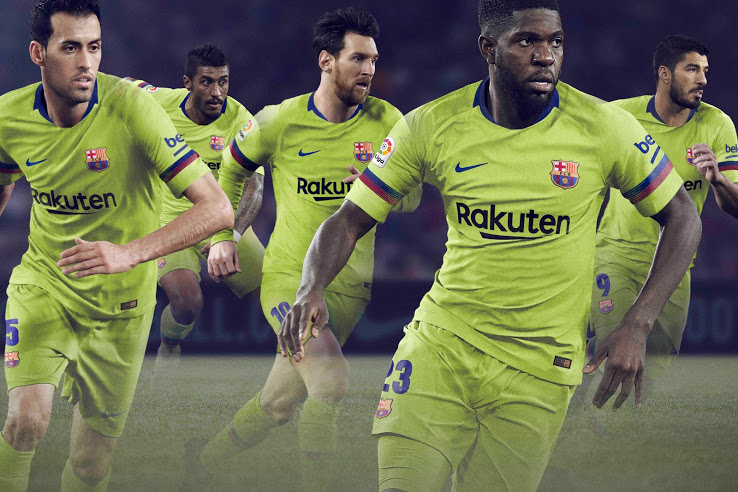 After four years, the Barcelona 2018-2019 away strip brings back one of the club's most popular alternative colors in volt – first used in 2005-06 it made it's last appearance in the 2014-15 season. Curiously, the Catalan club won the Treble in both of these campaigns.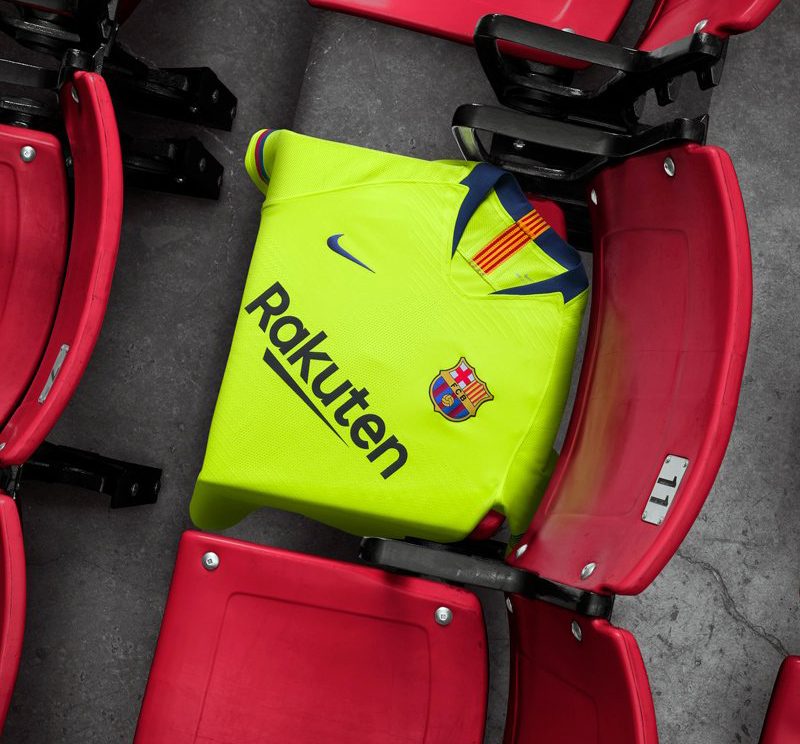 The new FC Barcelona 2018-2019 away kit is mainly volt with dark blue and dark red trim. Based on the Vapor Aeroswift template, the collar of the Barcelona 18-19 away jersey is dark blue with a Catalan flag detail on the back.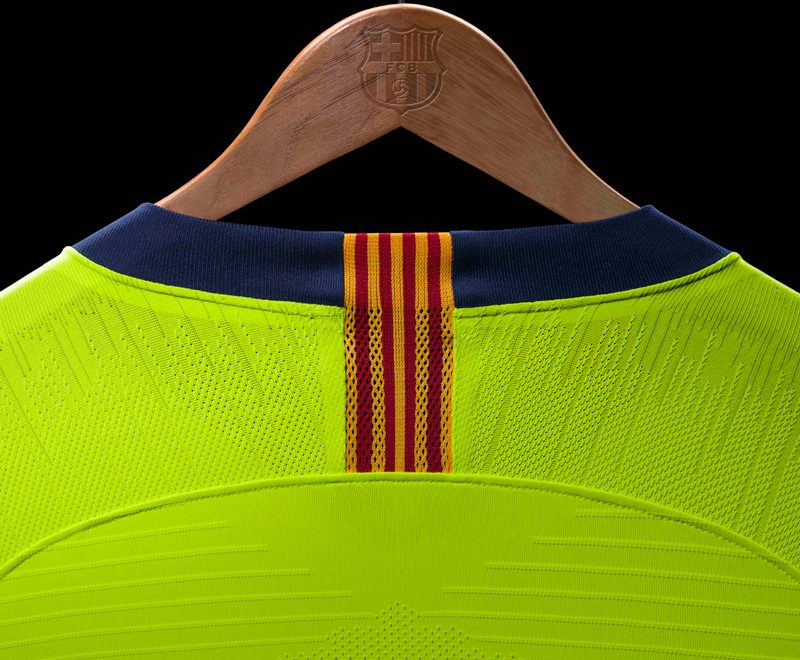 A small blue-red stripe detail features towards the sleeve cuffs of the new Barca away kit. Not fully matching the color used on for the Swoosh, both the Rakuten logo on the front and the Unicef print on the lower back of the Nike FC Barcelona 18-19 away shirt are black.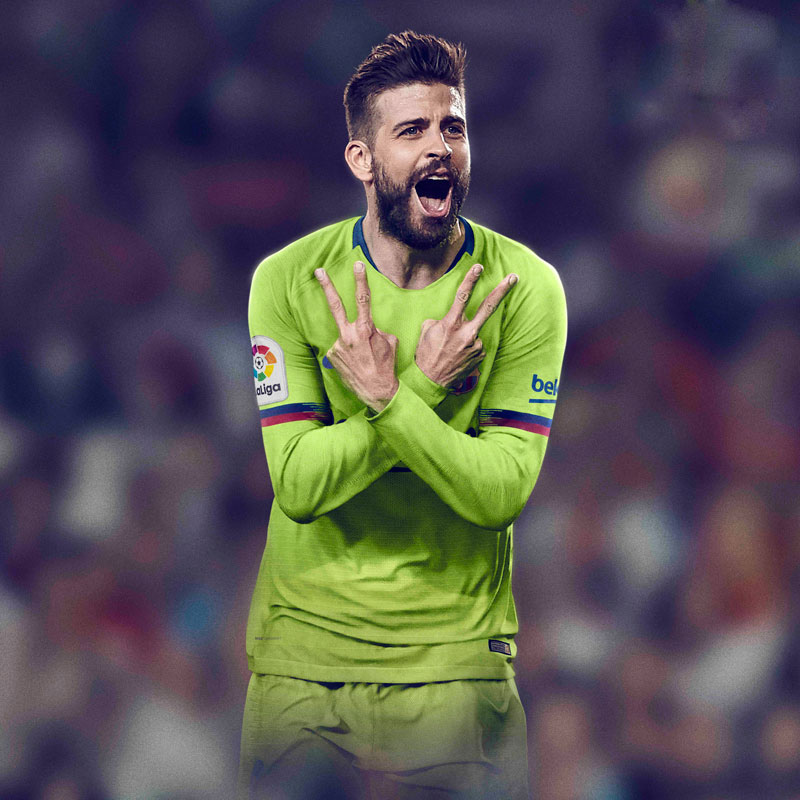 Volt is a color that first appeared in Barcelona's away kit in 2005 and that has been used for the last time in the 2014-15 season for the club's third jersey. Hugely popular amongst the club's supporters, it has enjoyed great success on-pitch as well with two Trebles in two seasons it was used, 05-06 and 14-15., especially when introduced in the 2005-06 season.