Real Betis 2018-19 Kappa Home & Goalkeeper Kits
Having left Adidas to link up with Kappa once again, Spanish side Real Betis just unveiled its new 2018-2019 home kit with first teamers Marc Bartra and Joaquin. The new Betis jerseys don't feature a main sponsor as of now and are expected to go on sale shortly.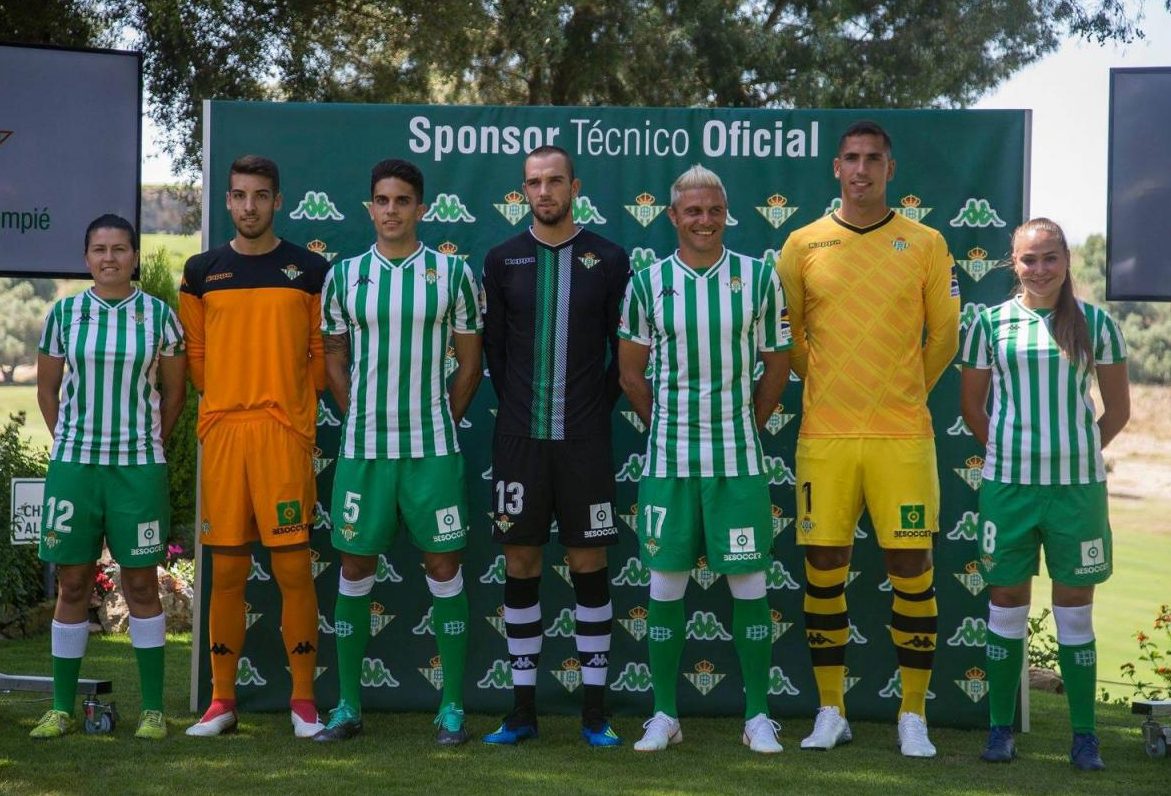 The new Real Betis home jersey by Kappa features a classic look with thinner stripes than with recent Adidas efforts. The striping continues on the sleeves of the Kappa Betis 18-19 shirt while it remains to be seen what happens on the back.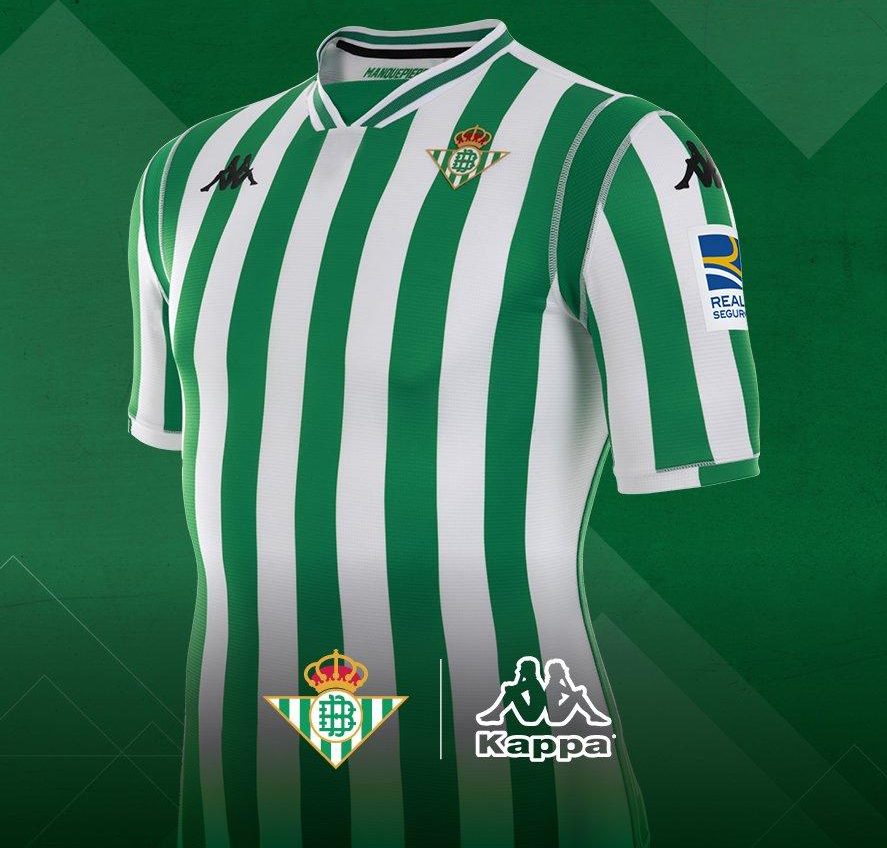 The collar of the new Betis home shirt has an interesting construction and once again is split fairly evenly between white and green, as are the sleeve cuffs.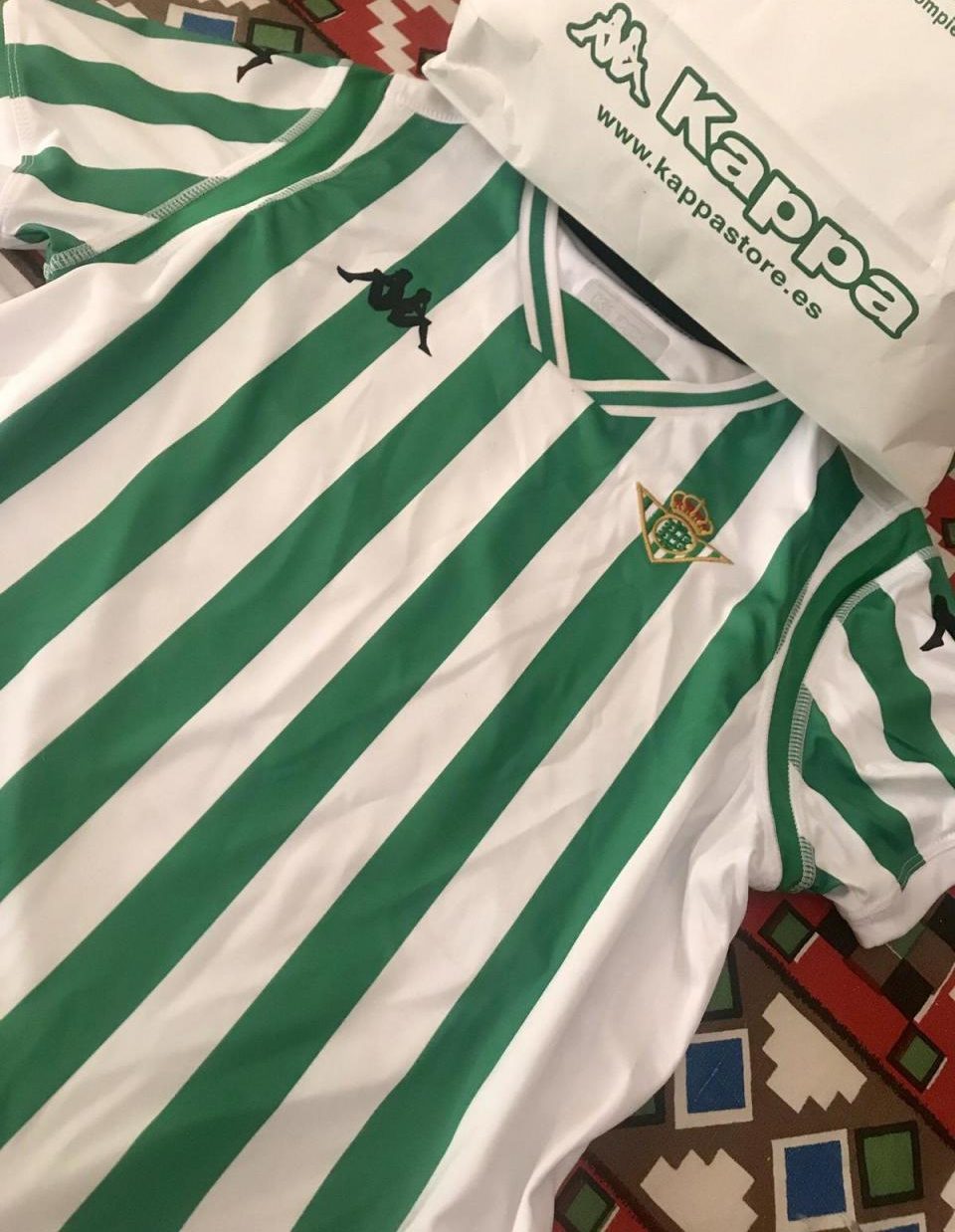 A more unusual change comes in the form of shorts and socks, which are both green on the Betis 18-19 home kit.
Finally, celebrating the rich history between club and brand, a selection of previous Kappa Betis home unis was displayed by some of today's first team members.