Leganes 2018-19 Joma Football Shirts
These are the new Leganes kits 2018/19, CD Leganes' new home and third kits for the upcoming La Liga season. Having unveiled their 90th anniversary special away kit a few weeks ago, the club officially released their new home and third uniforms on June 21, 2018.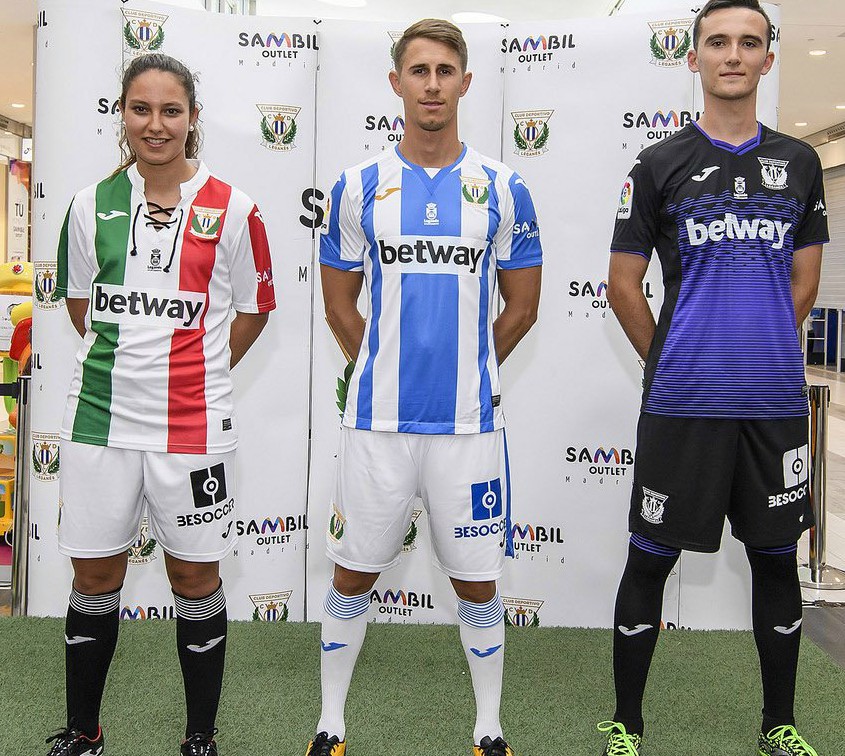 The blue and white striped shirt here will serve as Leganes' new 18/19 home shirt. On the back of the jersey are the words "Soñando desde 1928" (Dreaming since 1928- Leganes are celebrating their 90th anniversary this season).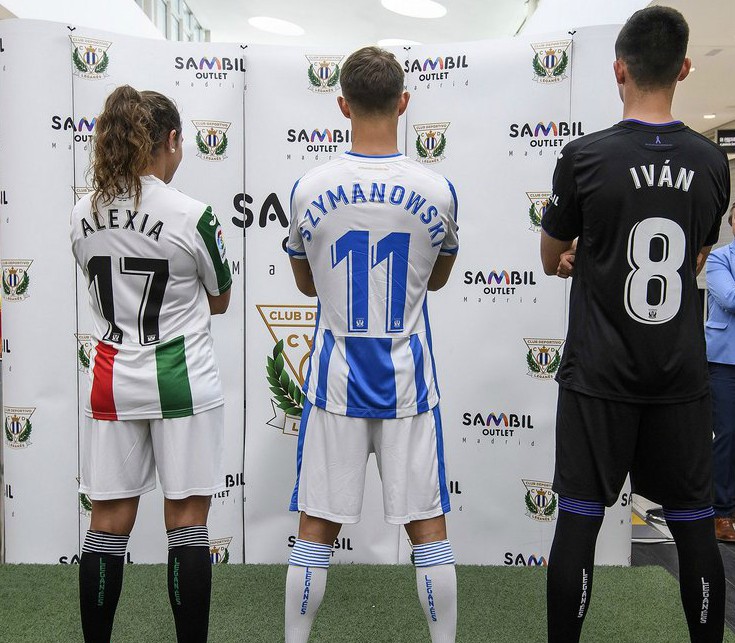 The third shirt is a purple and black design with a bow at the back with the hashtag "NoALaViolenciaDeGénero" (No to Gender Violence)
Leganes also have a new principal shirt sponsor in the form of Betway, who have added the La Liga outfit to their existing West Ham deal by inking a two year contract with Los Pepineros. Other shirt sponsors include Sambil Outlet (sleeve) and BeSoccer (shorts)
This is the new Leganes away shirt 2018/19, a special edition jersey for Spanish La Liga club CD Leganes for the upcoming 18/19 season. Made by Joma, the new Leganes alternate kit was officially unveiled on 31 May, 2018 and celebrates the club's 90th anniversary.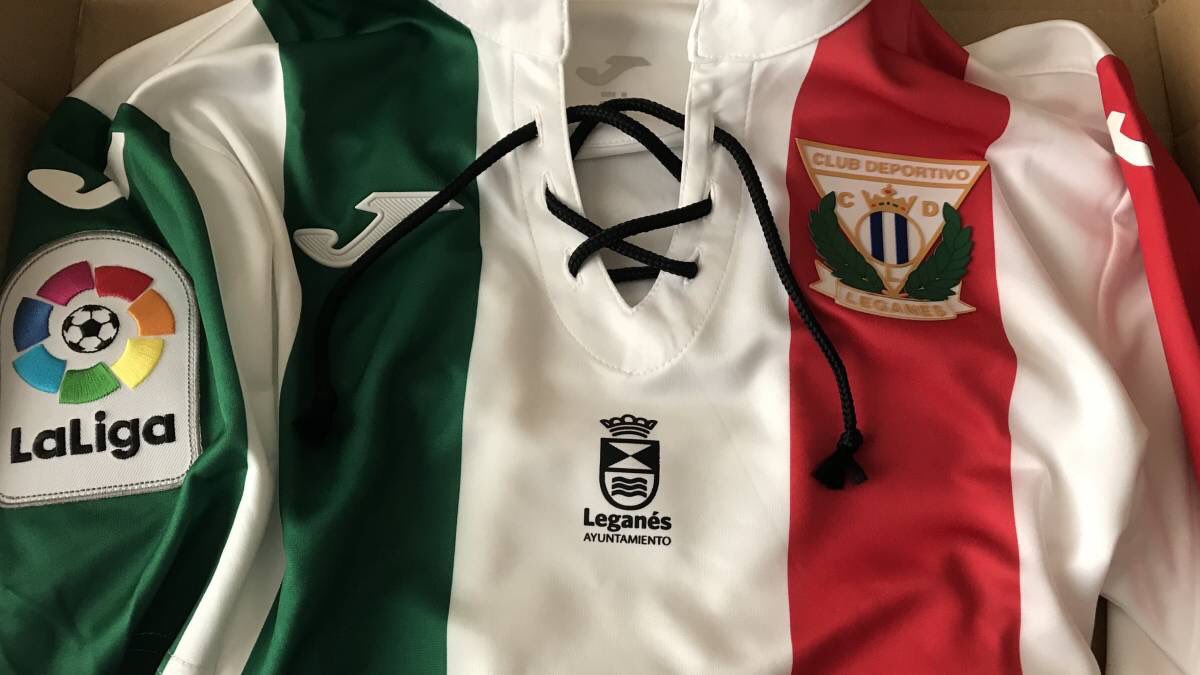 Los Pepineros finished 17th in La Liga in 2017/18, thus securing top flight status for another season. The highlight of their campaign was their stunning win over Real Madrid en route to the Copa del Rey semis.
For a brief early period in their history, Leganes wore green, white and red (effectively the colours of the Italian flag, one could say), and this special shirt pays tribute to that uniform.