Real Madrid 2018-19 Home And Away Kit Football Shirt
The 1950s saw Real Madrid sweep the continent in an all-white kit showing only a club crest. This Real Madrid 2018-19 Adidas Home Kit pays tribute to the daringly simple designs of decades past. It's a few shades darker than the vintage version.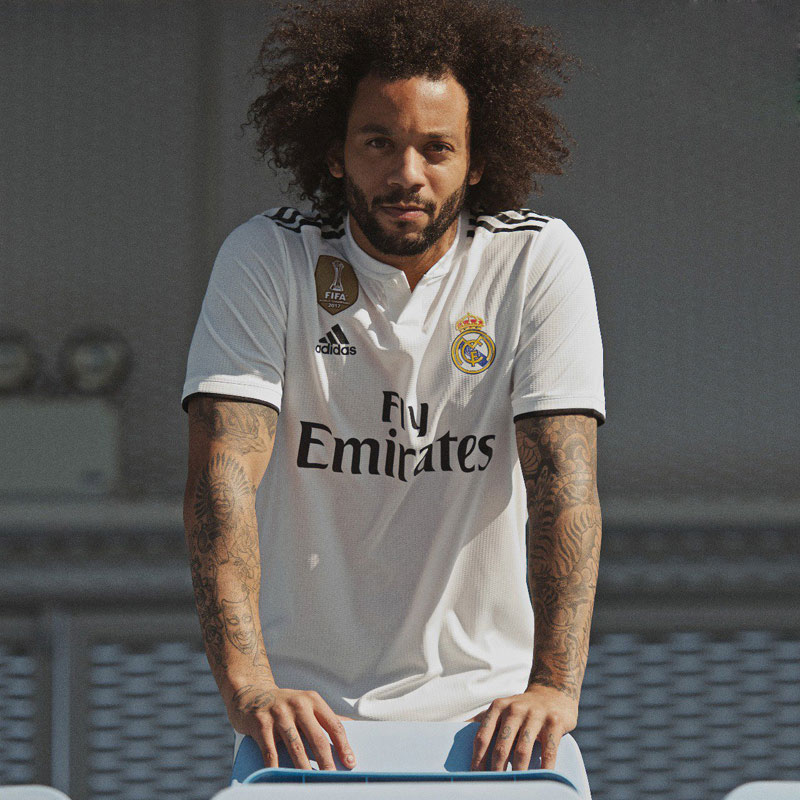 Made with slim-fitting, cooling fabric to stay equipped for the modern game. The buttons also return on the collar to modernise this classic design.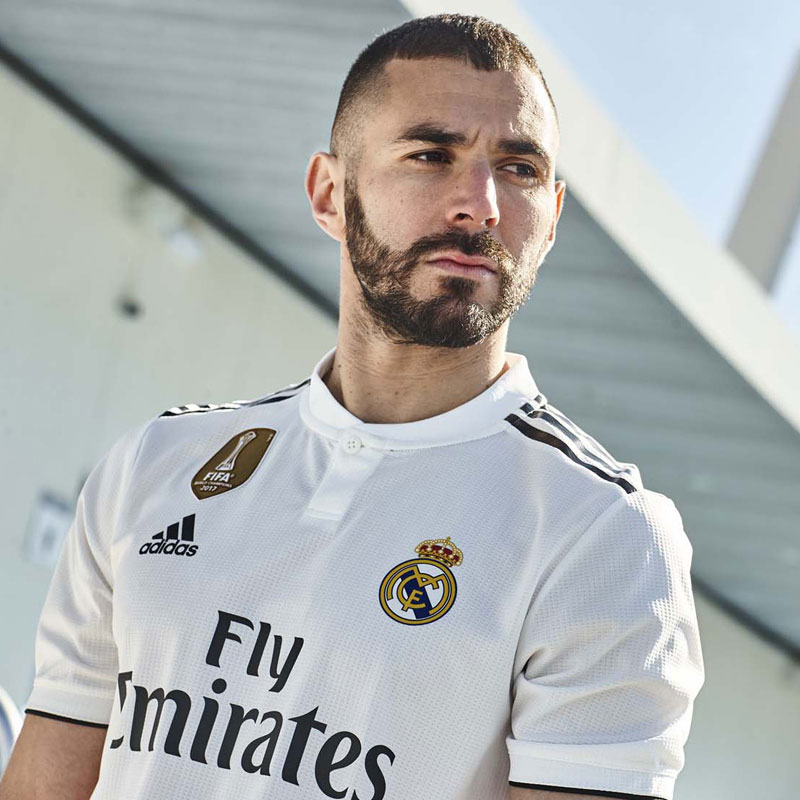 The simple and bold design continues the classic home of Real Madrid, with a new white color used in the shirt is a simple upgrade on the basis of a landmark traditional design. The new neckline structure adopts the custom button with the word "Real Madrid", which adds exquisite and modern sense to the Jersey.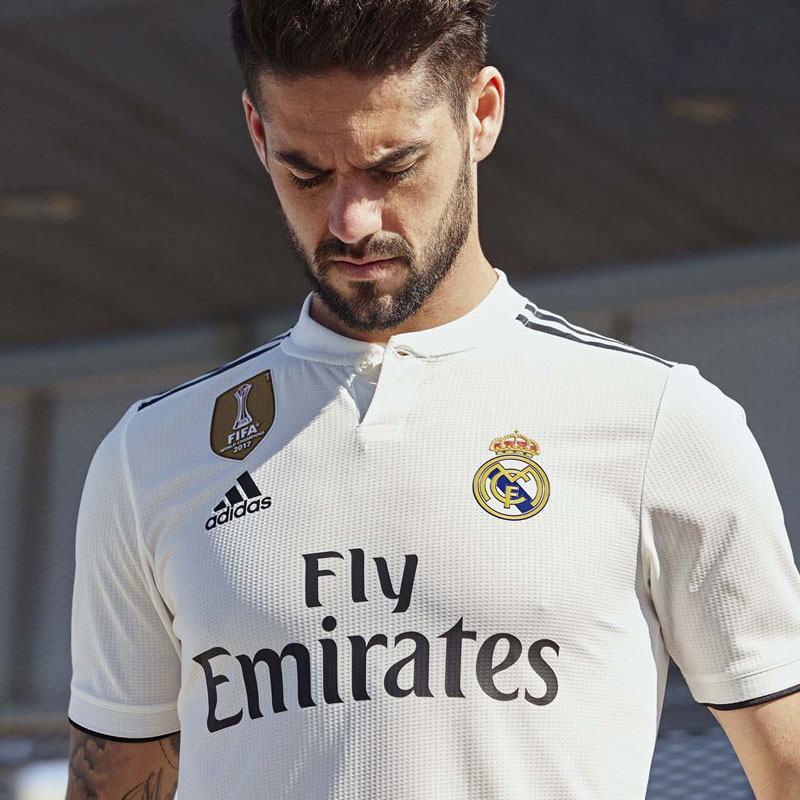 Adidas classic three stripes, brand logo and sponsor logo are all presented in black. The combination of three elements brings a simple and elegant appearance. A similar design was presented in 2002 on the robe worn by Zidane as the world famous "sky flying Fairy". In keeping with this simple style, the return of the button design at the neckline will upgrade the classic football jersey design again.
Real Madrid away football shirts are not only suitable for match, but also for street wear. The stadium shirt keeps a dark color matching and incorporates unique style and durability – it combines wear resistance and street style with unique two colors of blue stripes and Tech Onix.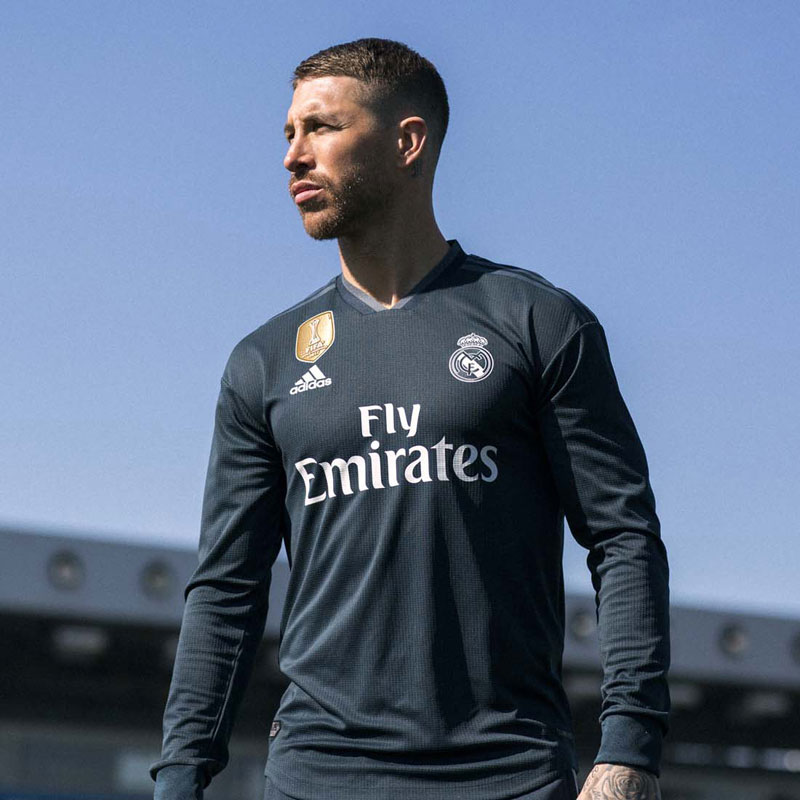 The Real Madrid logo is also rebuilt on the basis of Tech Onix. Unlike home jerseys, the away Jersey is designed instead of button structure.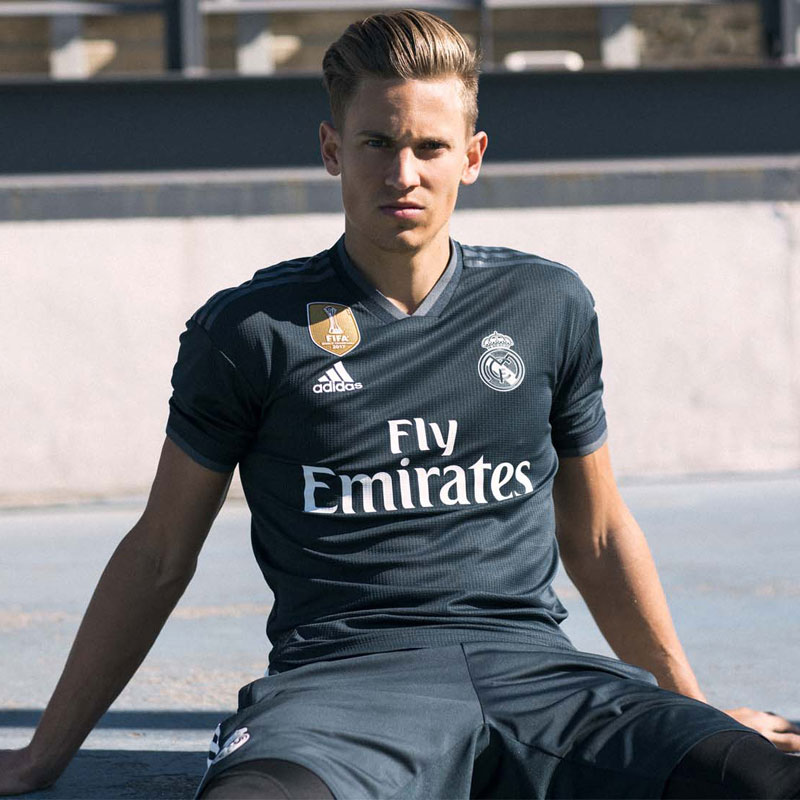 Adidas design director Inigo Turner commented: "in collaboration with the landmark clubs such as Real Madrid, our goal is always to respect the classic design, and to inject innovative elements to continue to promote the future of football design. The new Real Madrid home shirt is an excellent example, because the design of the New Jersey inherits the classic elements of the Landmark Real Madrid's historical shirt and introduces a new design feature. For example, the new neckline structure on the home Jersey and the Tech Onix on the away Jersey give the Jersey a sense of freshness and modernity.