Sevilla 2018-19 Nike Home, Away & Third Kits Football Shirt
The Nike Sevilla 18-19 home and away jerseys were just revealed. Having signed a long-term deal with the Swoosh to replace previous partner, New Balance, the Sevilla 2018-2019 kit will be available to buy shortly.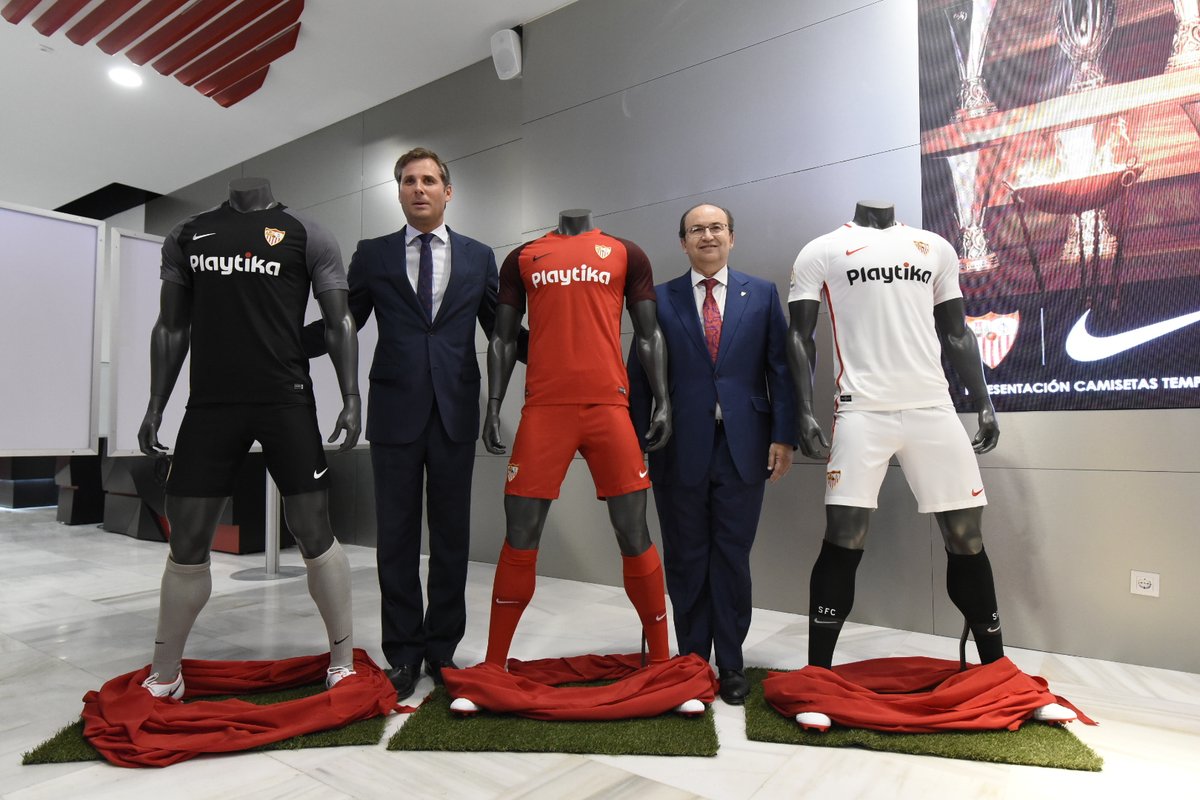 The Sevilla FC 18-19 third kit was also presented yesterday evening. It is black with grey sleeves, based on last season's Nike kit template.
The new Nike Sevilla home jersey introduces a clean and modern design, not directly based on teamwear but still have a teamwear-esque vibe to it. Sharing its base with the jerseys used at Euro 2016 and the 2016-17 season, the Nike Sevilla 2018-19 home jersey is white with a red stripe running down either side and one around the back of the collar.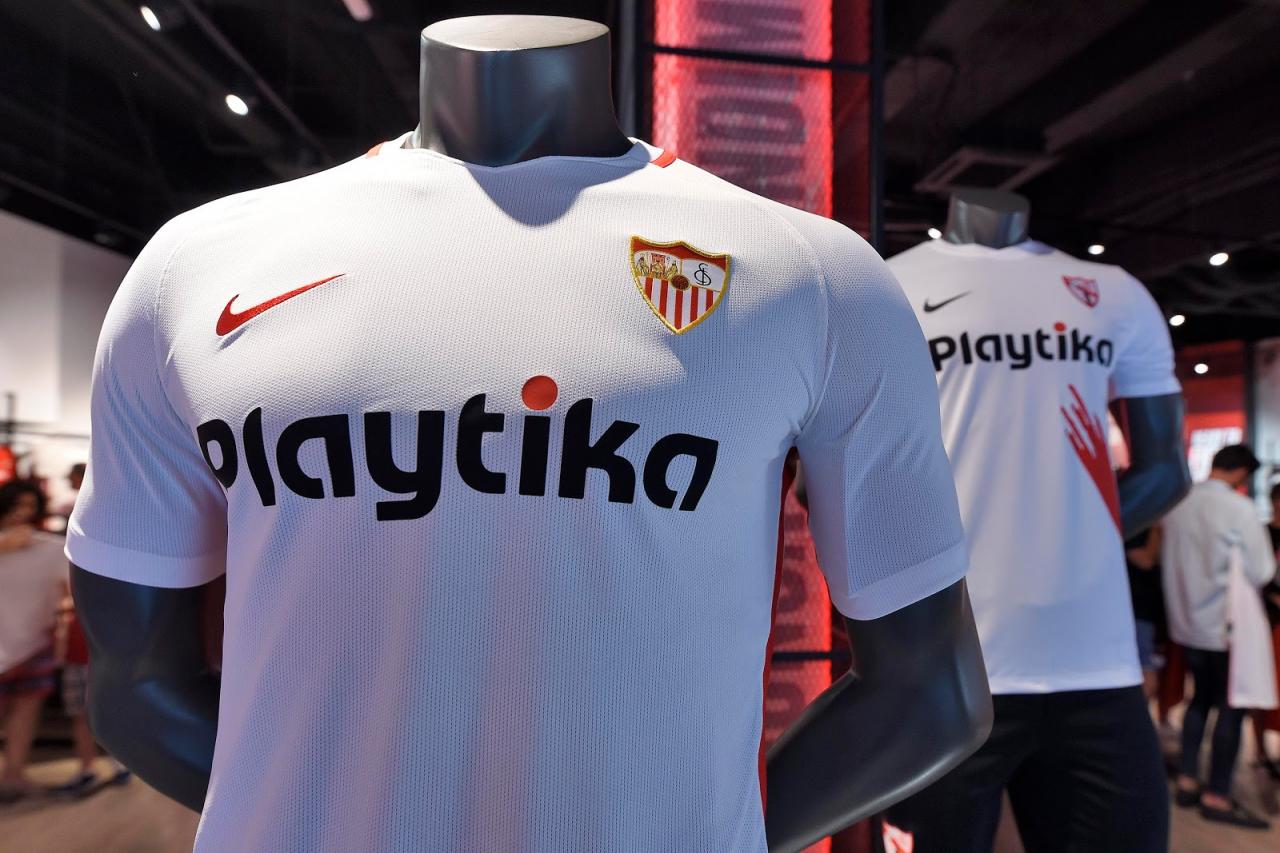 The Swoosh, placed on the right chest of the Sevilla 18-19 shirt, is also red, whilst the Playtika sponsor is black and red.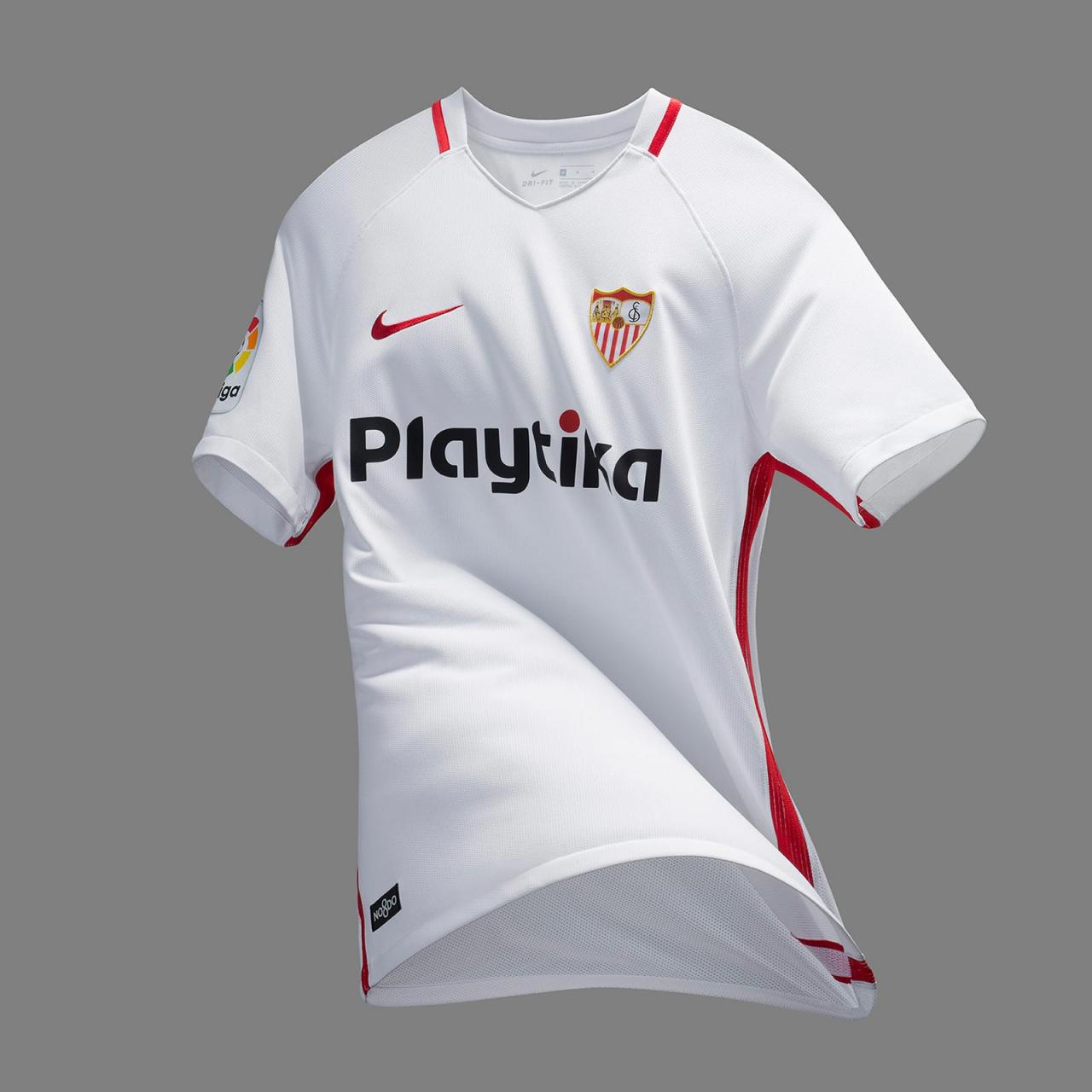 White shorts and blacks socks will complete the new Sevilla Nike 18-19 kit.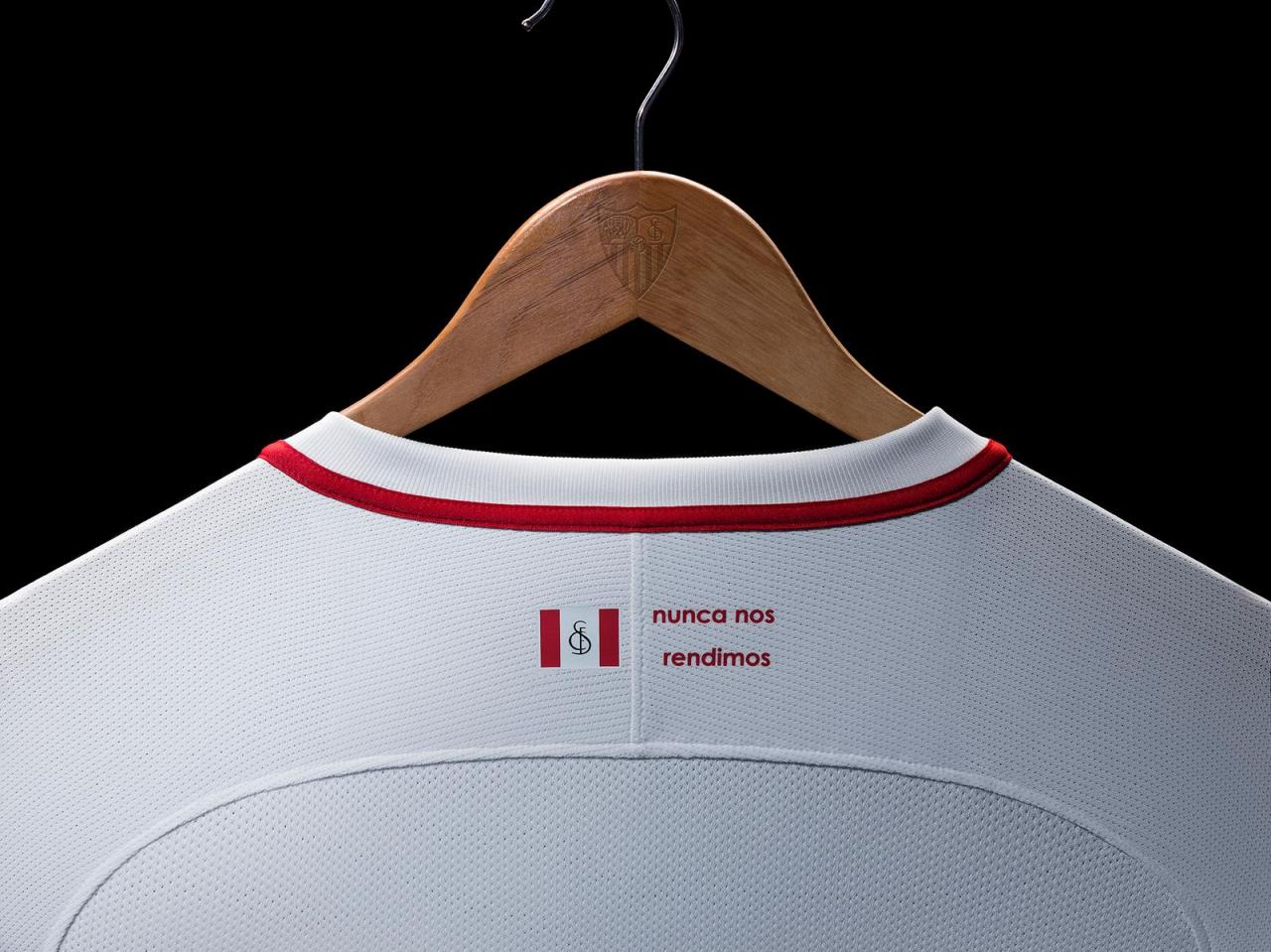 The Nike Sevilla 2018-2019 away jersey.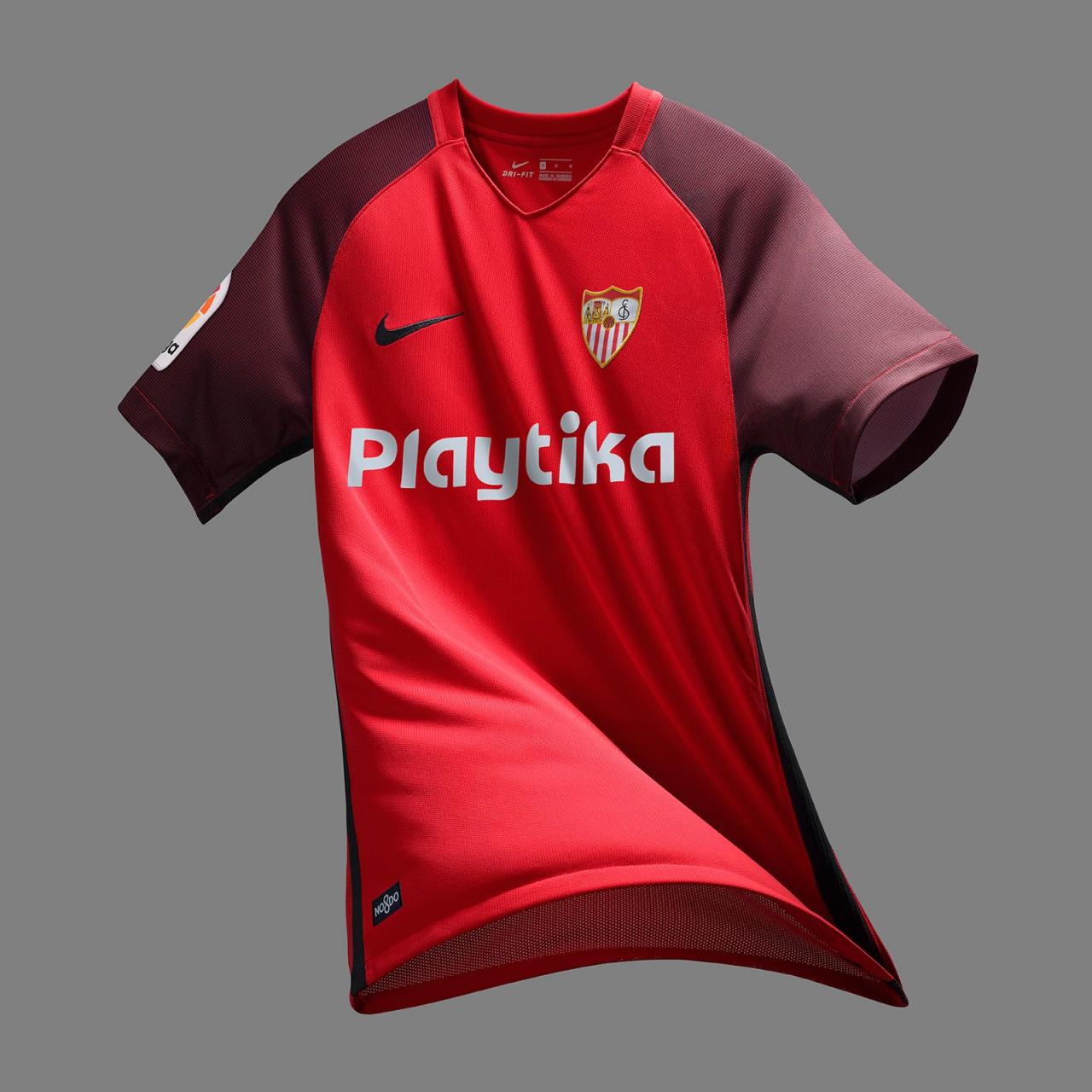 Based on the same template, the Nike Sevilla 2018-19 away shirt is red with maroon sleeves. A black line runs down either side of the jersey, with the Nike Swoosh on the chest having the same color.Red shorts and socks should complete the new Nike Sevilla away kit.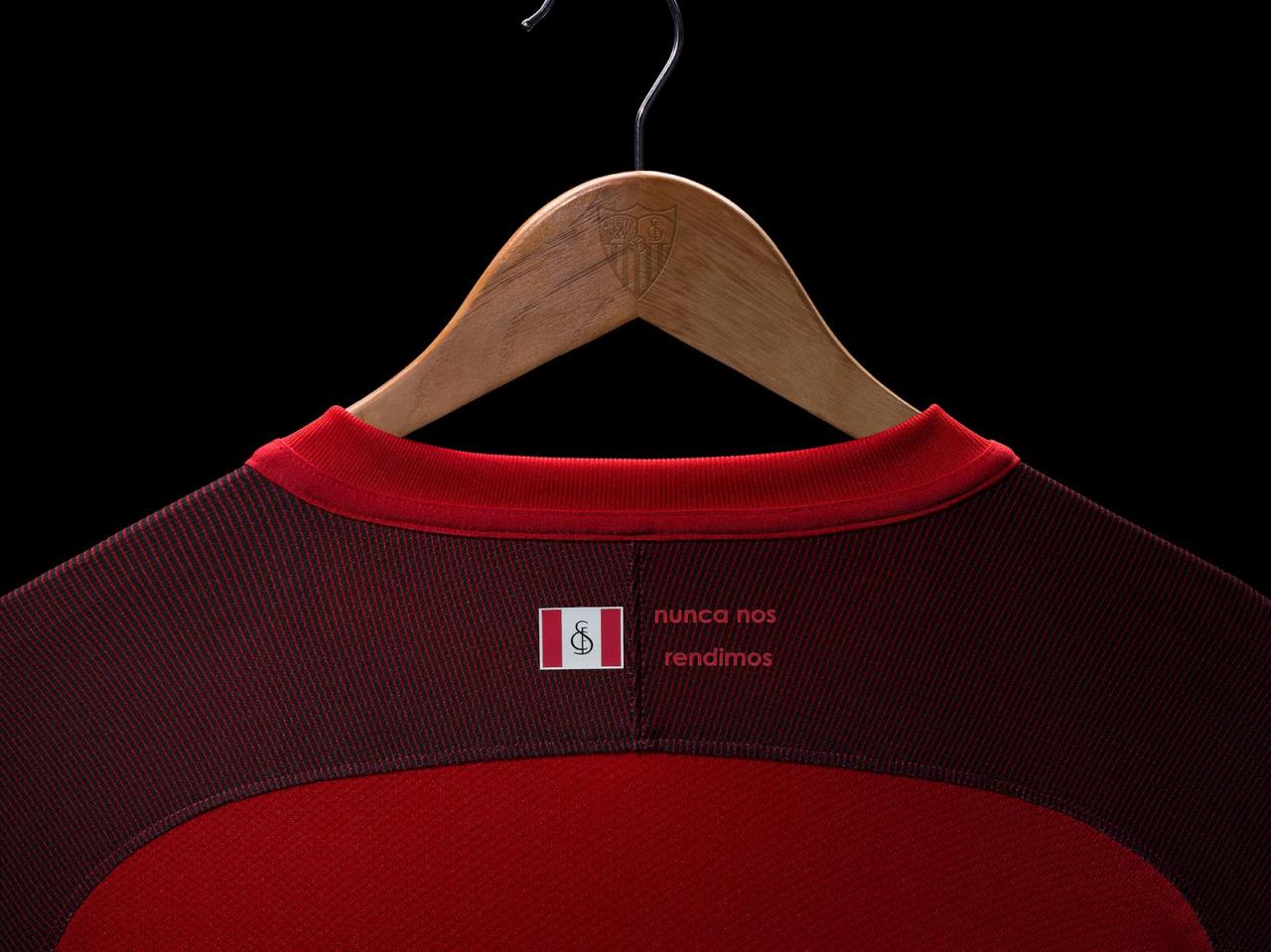 This is the Nike Sevilla third uniform.
The new Sevilla FC 2018-19 third kit is black and dark grey.