Caen 2018-19 Umbro Home And Away Kits
This is the new Caen home shirt 18/19, Stade Malherbe Caen's new principal strip for the upcoming French Ligue 1 season. Made by Umbro, the new kit was officially unveiled on May 19, 2018. Caen drew 0-0 with champions Paris Saint-Germain on the final day of the season to preserve their top flight status and push Toulouse into the relegation playoffs.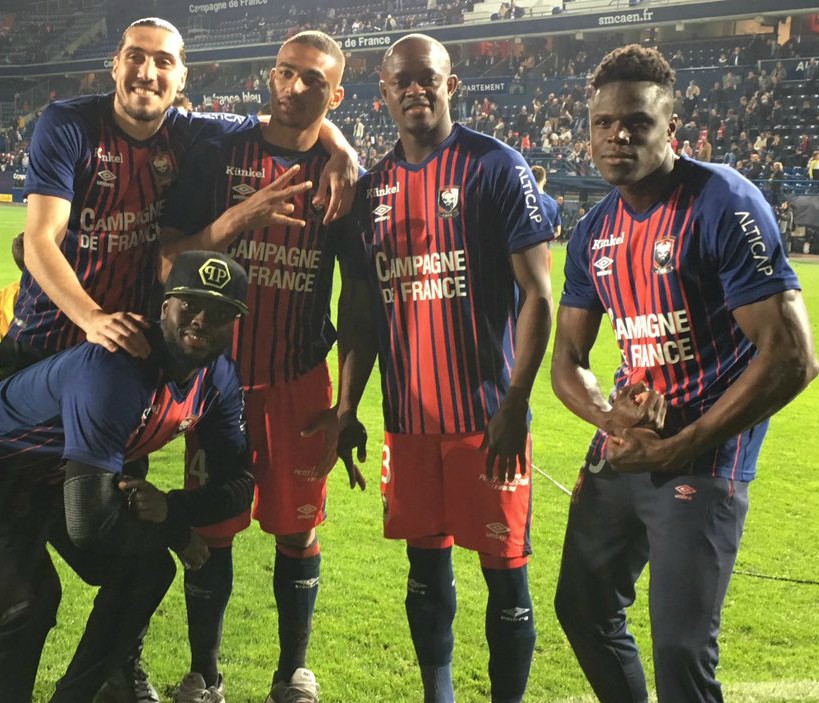 Inside the back of the neck are the words "Normands & Conquerants" (Normans and conquerors). Another symbol harking to the club's Norman identity (they're based in the Normandy region of France) is the Viking on the back of the jersey.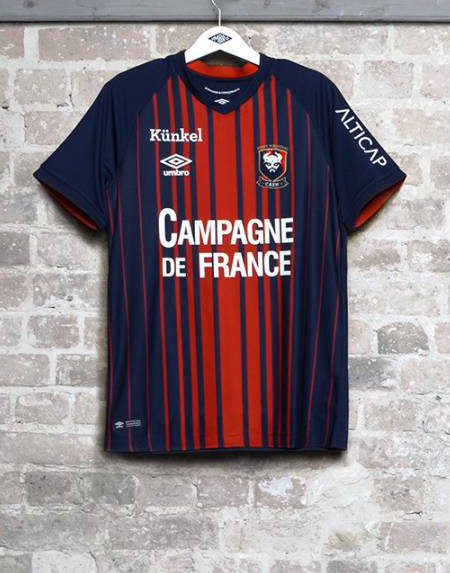 Blue shorts and red socks complete the look of the new SM Caen kit, as can be seen in the pics below.
The Umbro SM Caen 2018-2019 away shirt.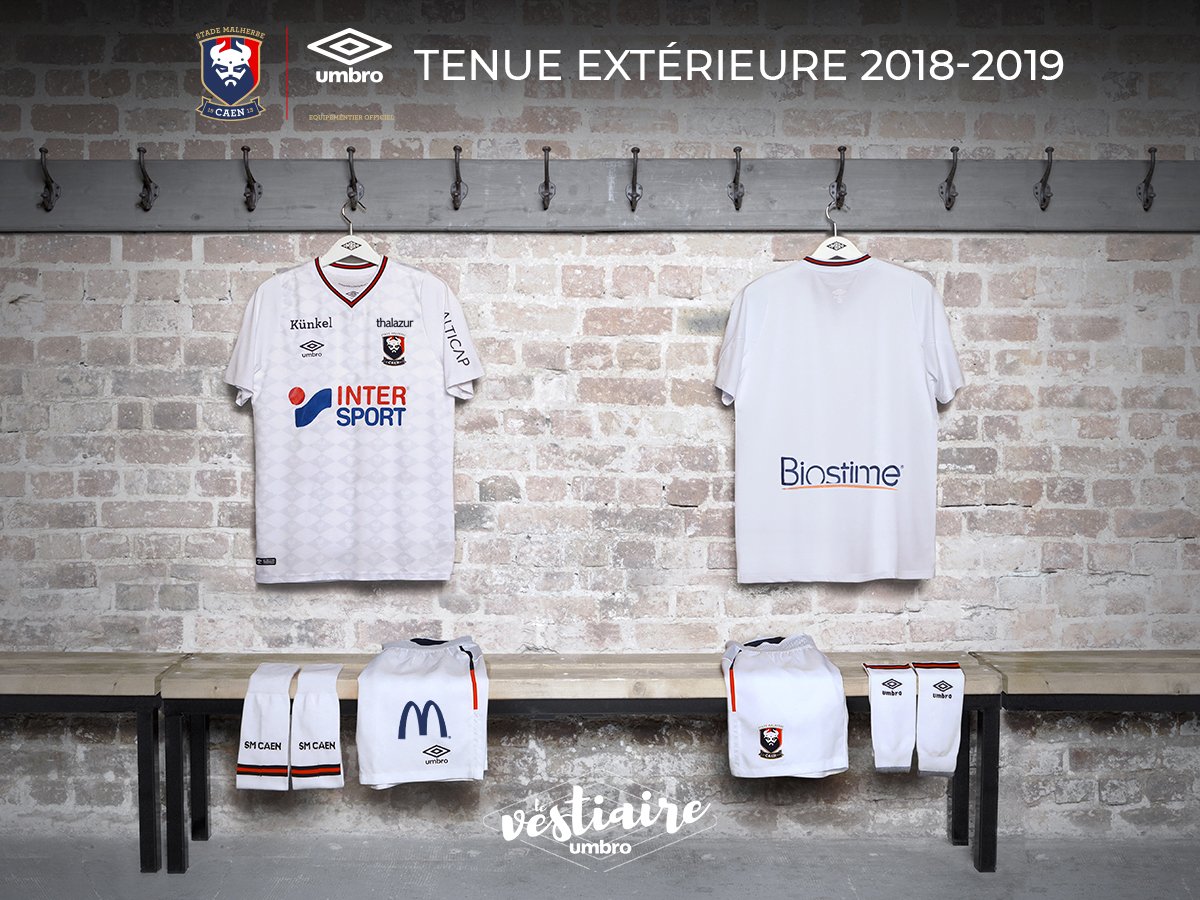 The new SM Caen 18-19 Away Kit is white with a light gray diamond pattern, inside of which there is an image of a Viking from the club crest. The V-shape collar is white with the red and blue stripes in the middle.