Montpellier 2018-19 Home & Away Kits
French Ligue 1 club Montpellier HSC today revealed their 18-19 home and away kits. They are again made by Nike.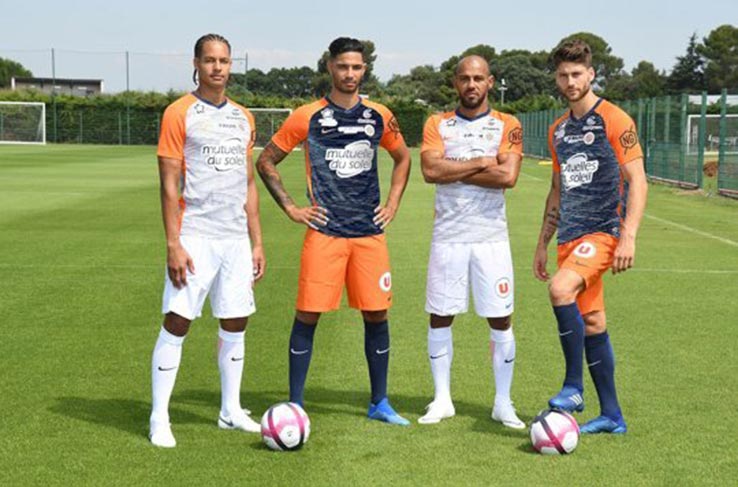 This image shows the new Montpellier home (navy) and away (white) jerseys.
Based on the same design as Red Bull Salzburg's 18-19 home kit, the new Montpellier HSC 2018-2019 home jersey features a navy body and striking orange sleeves. The front of the shirt boasts a graphic pattern.
The the new Montpellier HSC away shirt is white, orange and navy.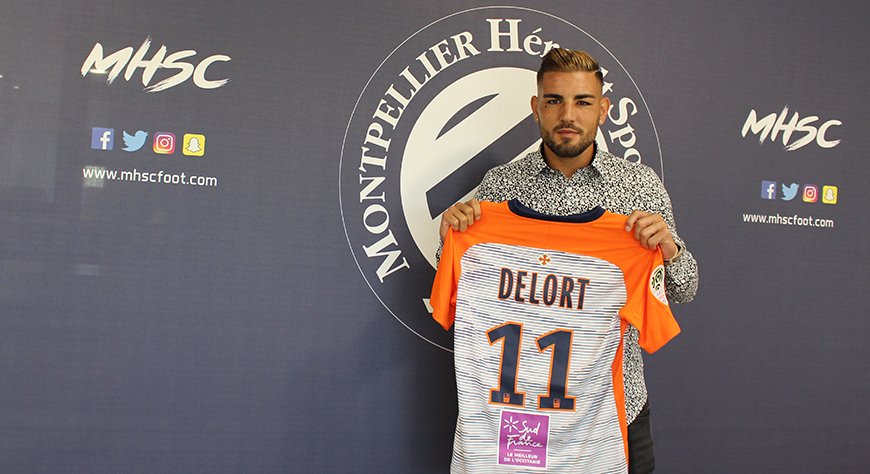 The Montpellier 2018-2019 away jersey is is white with orange sleeves. Using the same design as the home shirt, the new Nike Montpellier HSC 18-19 away kit features a graphic pattern on the front and the back.