Four OGC Nice 2018-19 Macron Home & Away Kits
OGC Nice recently revealed its brand-new 2018-2019 kits, which are made by Macron and boast clean, sponsorless looks. Besides the home, there are three alternative jerseys which will the club will alternate for away matches.

The new Nice 2018-2019 home shirt by Macron.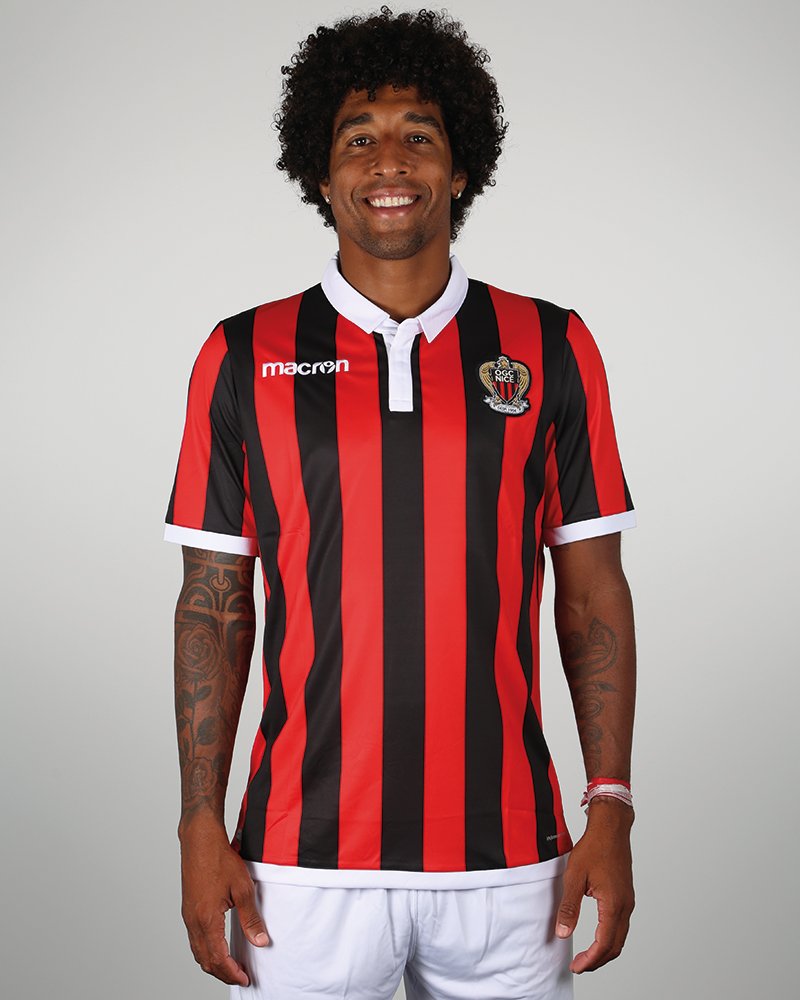 The design of the 2018-2019 OGC Nice home kit uses the trademark red and black stripes that have featured on the club's jerseys for more than a century. These stripes are thinner than last season, whilst continuing on the back of the shirt. An elegant white polo collar complements the classy design.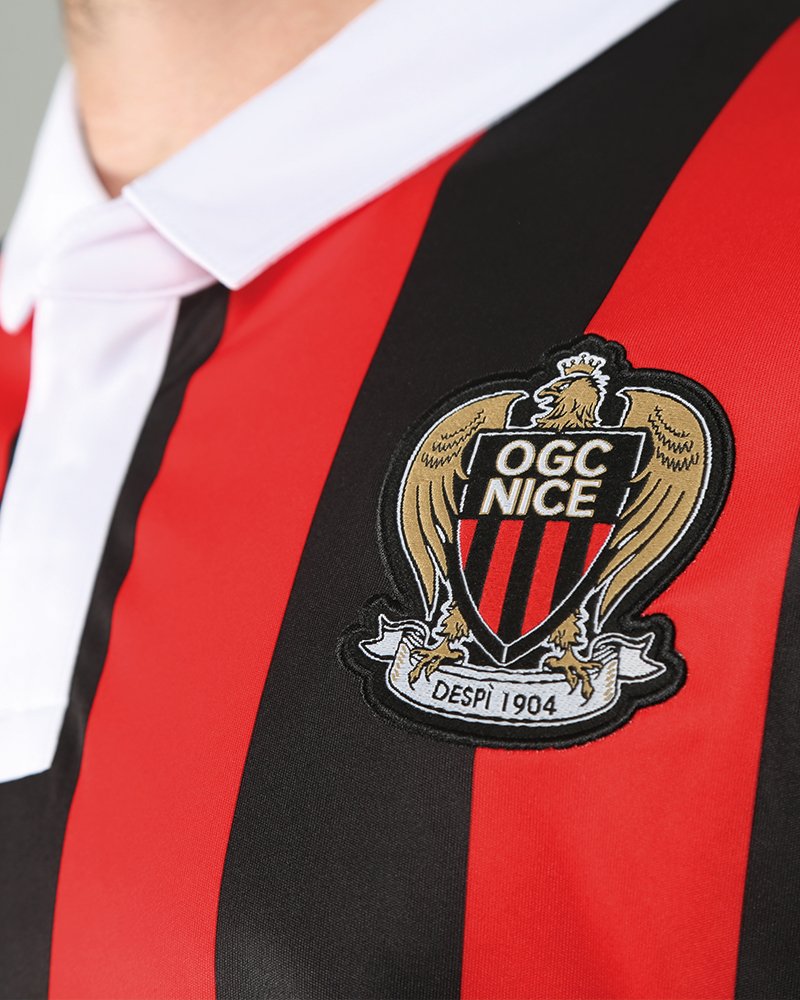 The sleeve cuffs and the hem of the Nice 2018-19 home shirt are also white to echo the shorts and socks, which come with black and red stripes as well.
For away matches, Nice will alternate between three kits without a hierarchical distinction.
OGC NICE 18-19 'BLACK' AWAY KIT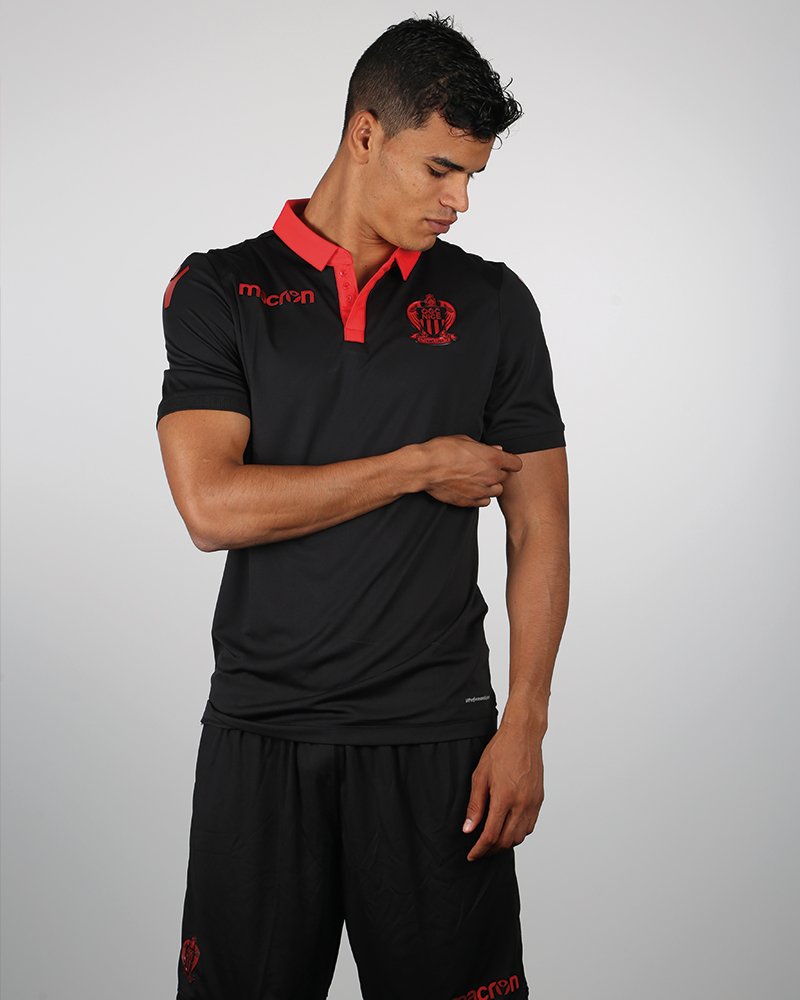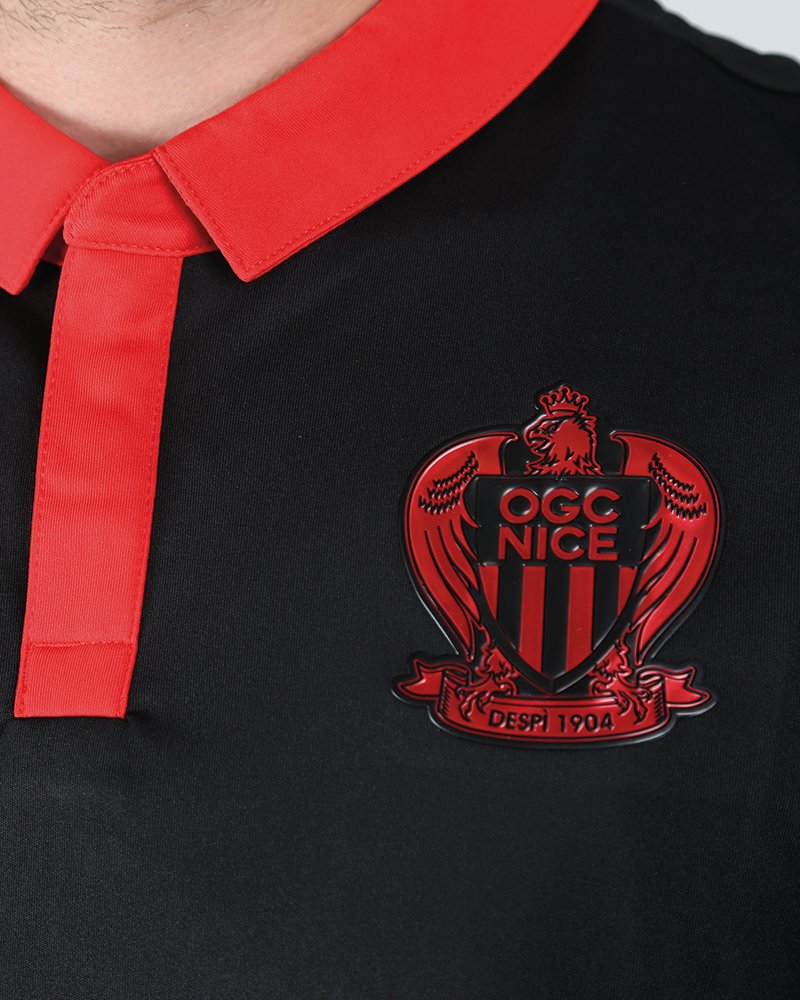 OGC NICE 18-19 'RED' AWAY KIT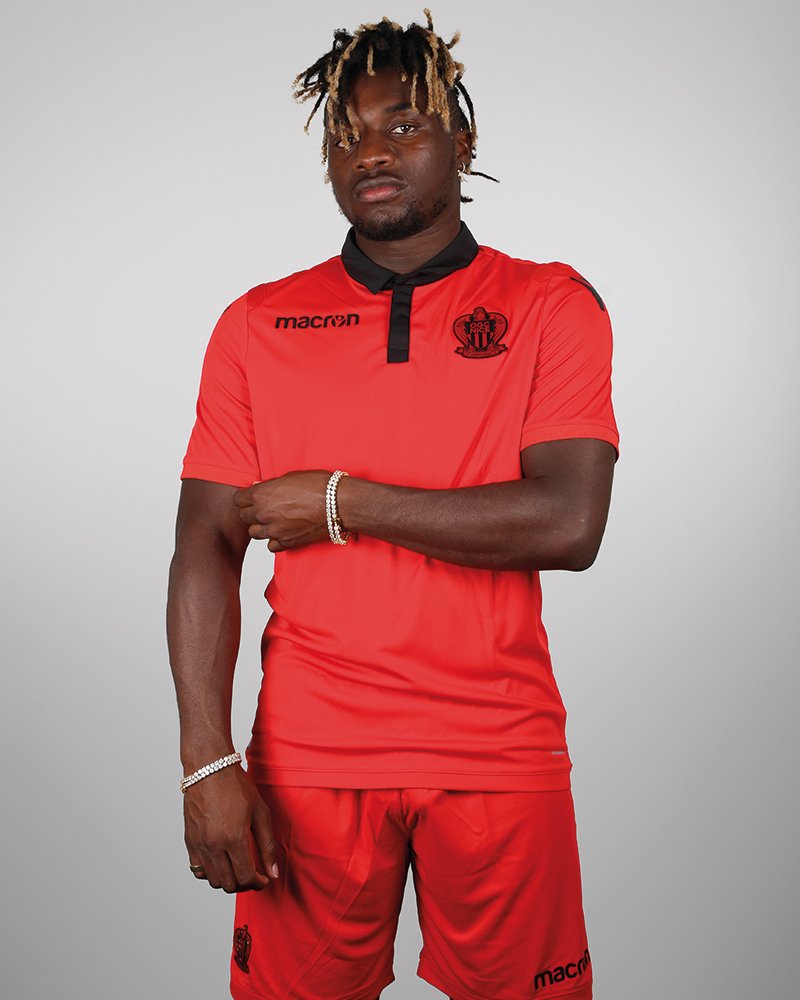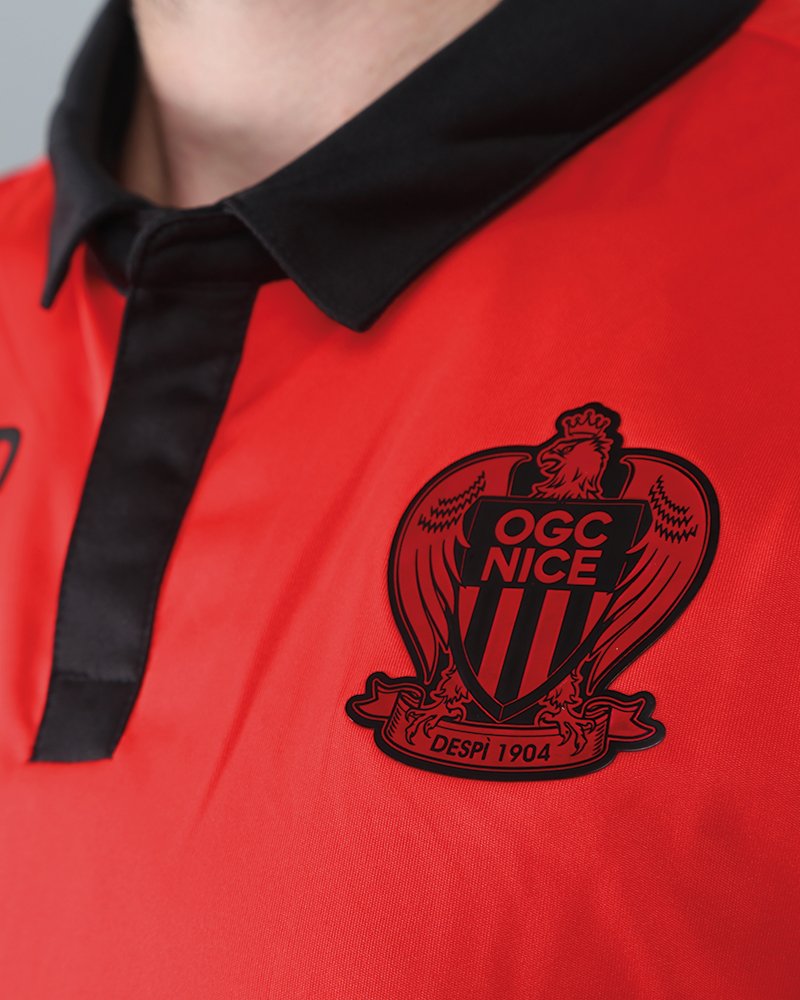 OGC NICE 18-19 'WHITE' AWAY KIT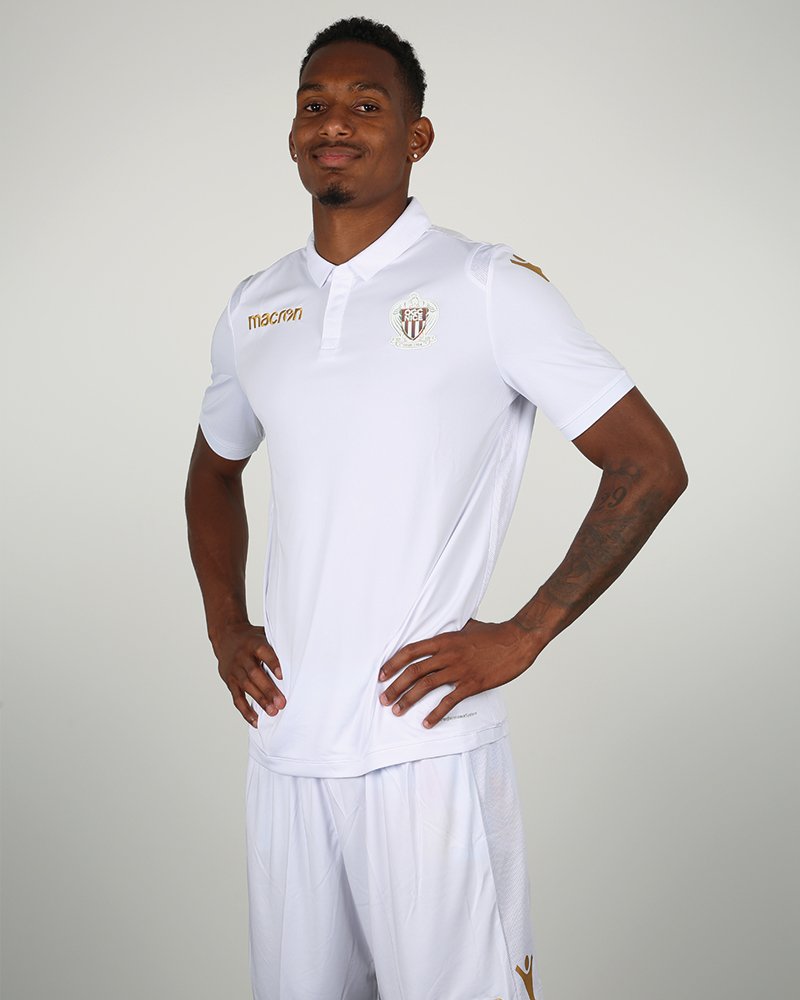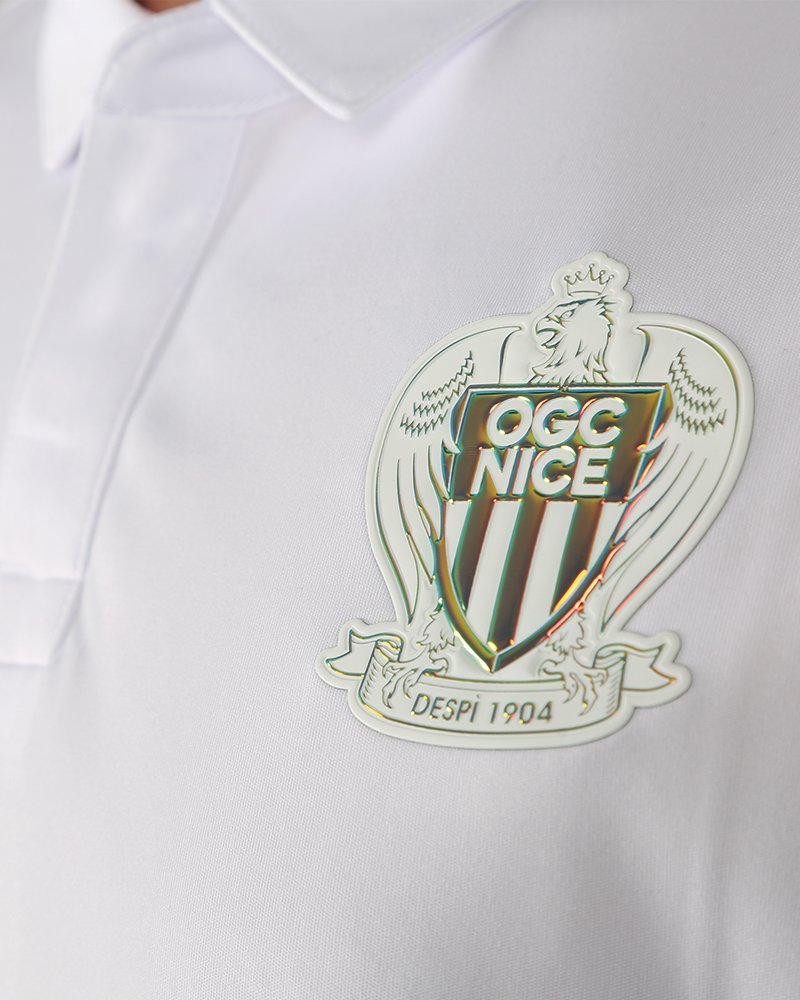 A classy look, the white Nice 2018-19 jersey features metallic gold trim including a monochrome club crest.