Paris Saint-Germain 2018-19 Away Kit
The new Nike PSG 2018-2019 away jersey introduces a stylish design for the French club. It combines an off-white base with black and golden details, a classy look that was inspired by the club's recent trophy hauls in France.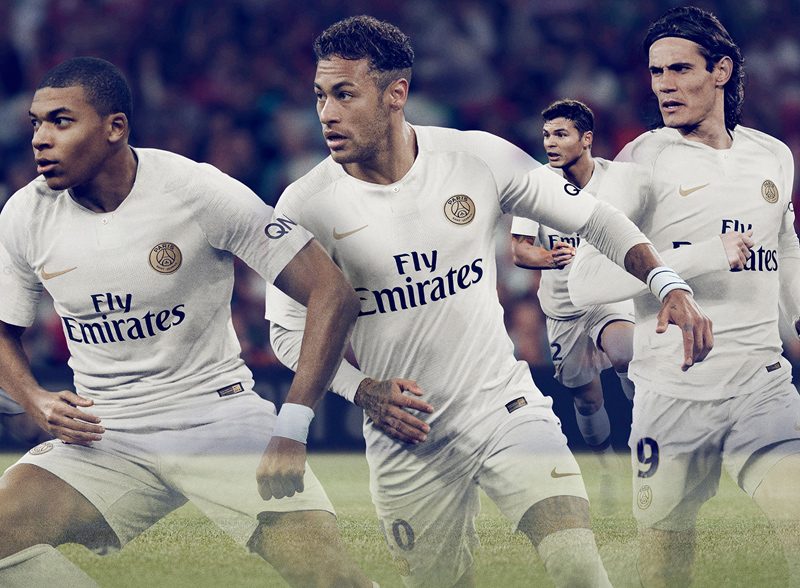 "Anyone who has been to Paris will understand the beauty and power of its many monuments," says Pete Hoppins, Nike Football Apparel Senior Design Director. "This kit can become synonymous with a triumphant era for PSG and the memories the current squad is creating."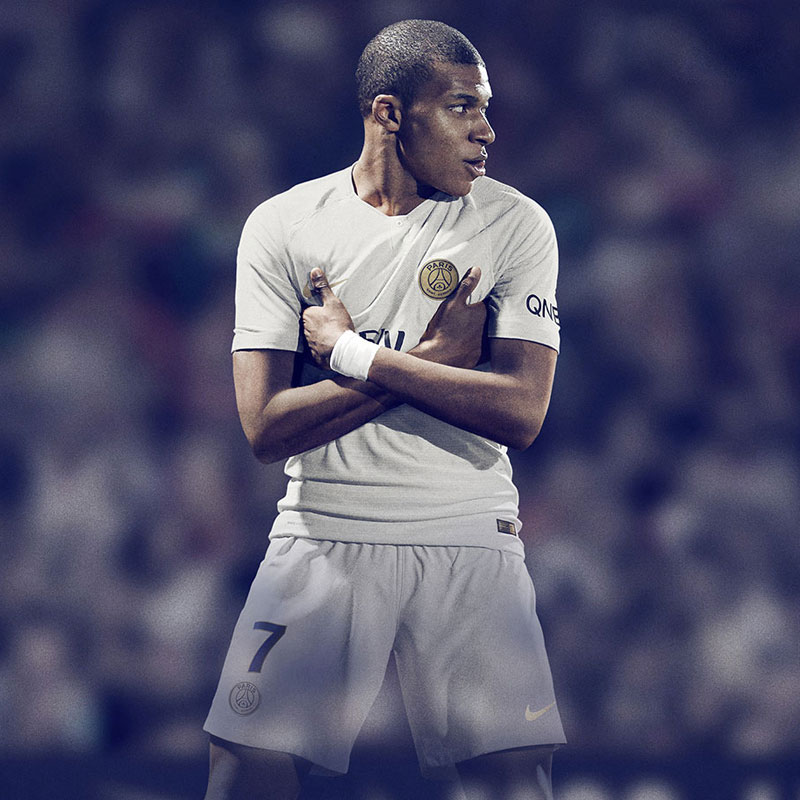 The new Paris Saint-Germain 2018-2019 away kit is cream with black and golden applications. Just as the 2018-2019 jerseys of the likes of Barcelona, Manchester City and Chelsea, the new PSG 18-19 away kit will be based on Nike's second-gen Vapor Aeroswift 2018 World Cup template.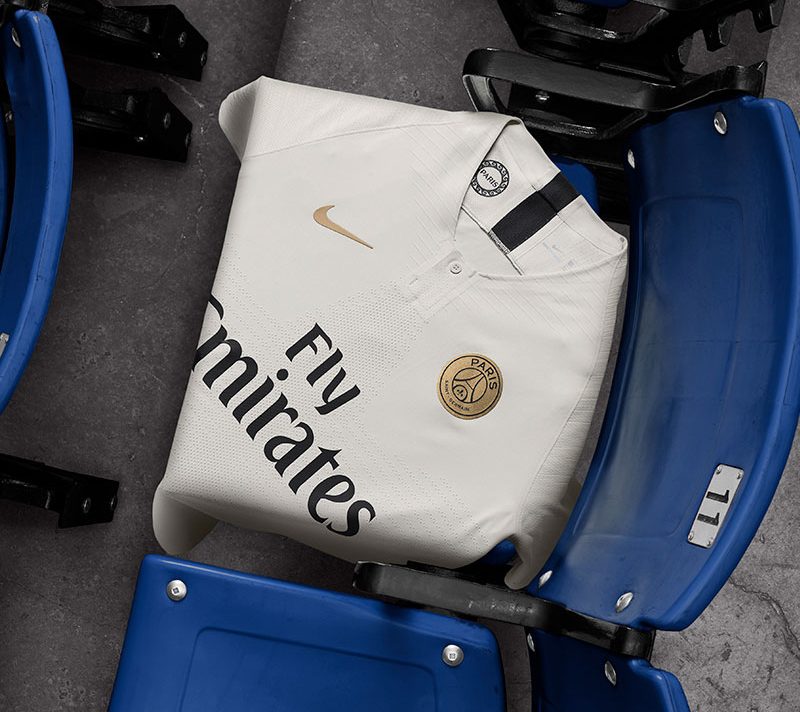 Instead of Nike's other club shirts for the new season, the PSG 2018-19 away jersey features the same buttoned collar found on the French national team shirt, an interesting touch. A black tape stripe appears on the back of the neck of the new Paris Saint-Germain away shirt, with a circular wave pride graphic placed next to it.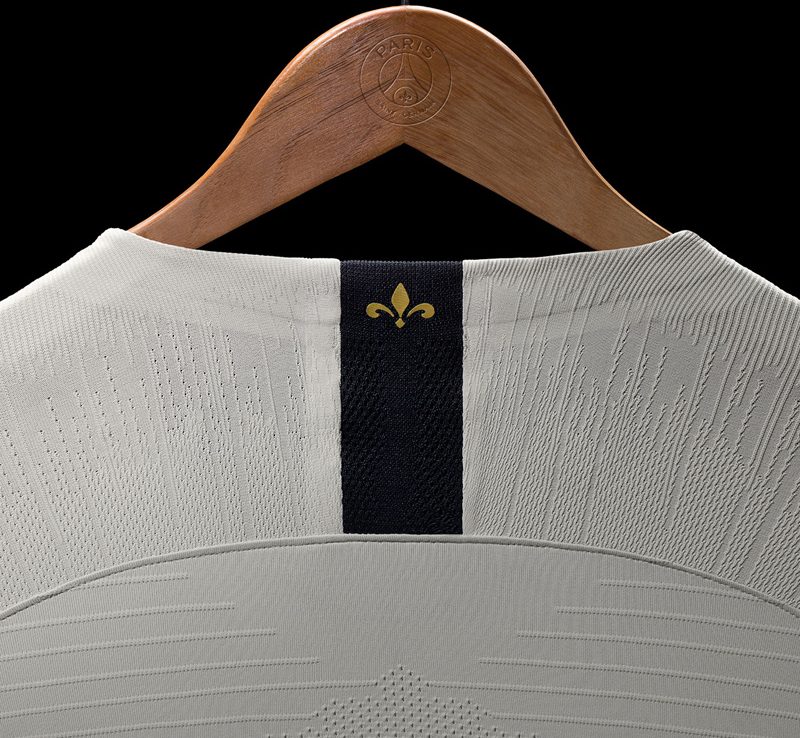 Shorts and socks in the same color as the shirt complete the Paris Saint-Germain 18-19 away uniform.