Brazil 2018 World Cup Nike Home Away Kit
This is the new Brazil 2018 home football shirt from Nike.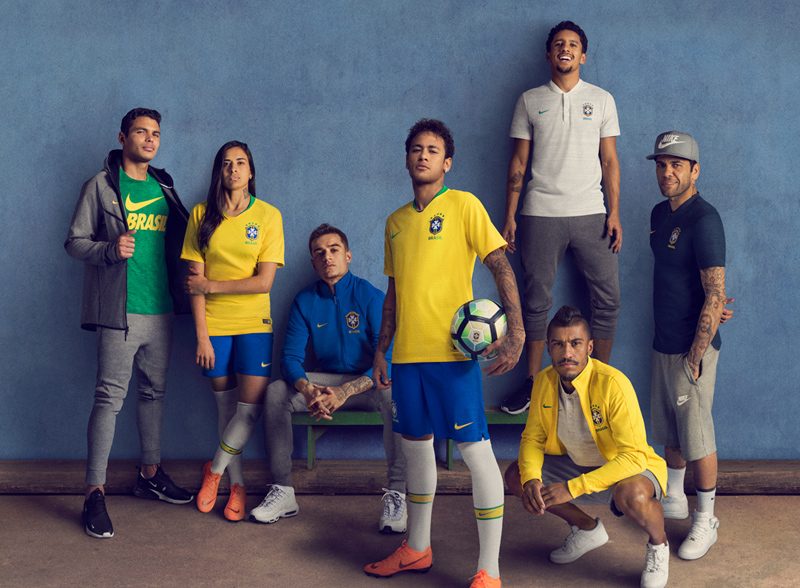 Brasil has worn a yellow home shirt since 1954. But it hasn't always been the same shade of yellow. This year, the squad will sport a more vibrant Samba Gold than they have in 20 years.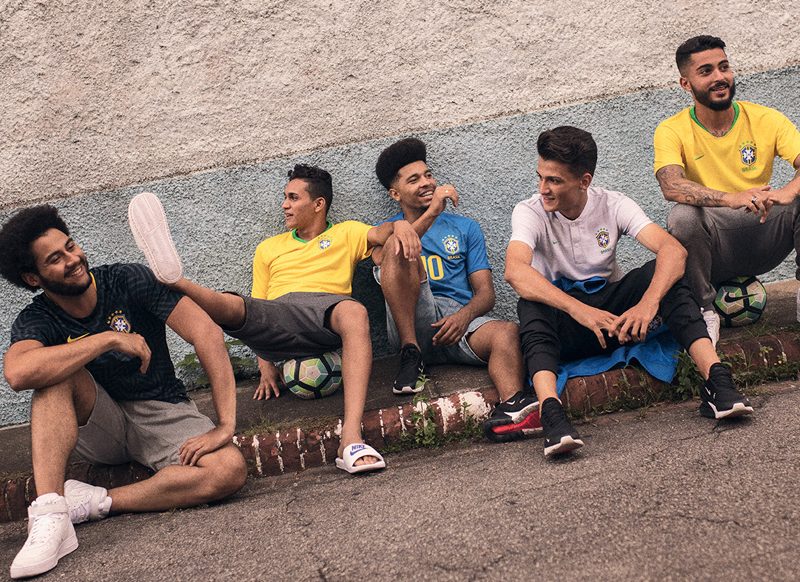 To determine the exact shade, designers took a color swatch book to the Football Museum in São Paulo and matched the yellow with the one used in Mexico in 1970, when games were first broadcast in color.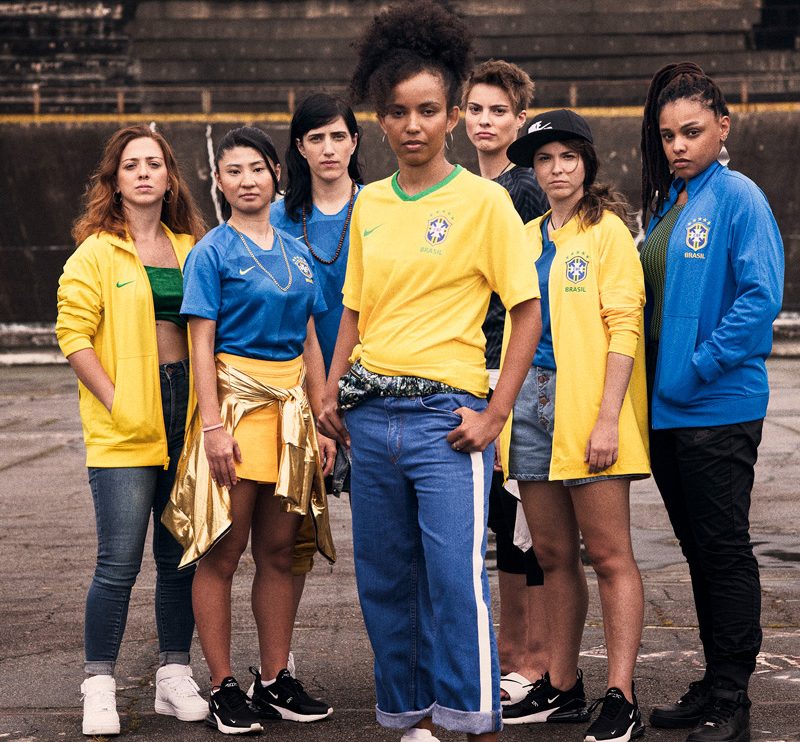 This is the new Brazil 2018 away football shirt from Nike.
A tessellating star pattern that radiates from the team crest tells the story of two important firsts in the team's history: 1) The first time they wore blue (in 1958 against Sweden) and 2) The first winner's star they registered by winning that game.