England 2018 World Cup Nike Home Kit Away Kit
England lays claim to several representative symbols. Two of the most famous are longstanding: the rose and the St. George's Cross. A third, the Three Lions crest that adorns the chest of the English Football Association kit, has antecedents dating back to the twelfth century.
As design elements, each of these iconic emblems plays a prominent role in the England Football Association's 2018 collection. They root the kit in history, and when married to Nike's latest game-changing kit innovation, fast-forward tradition into an emboldened present.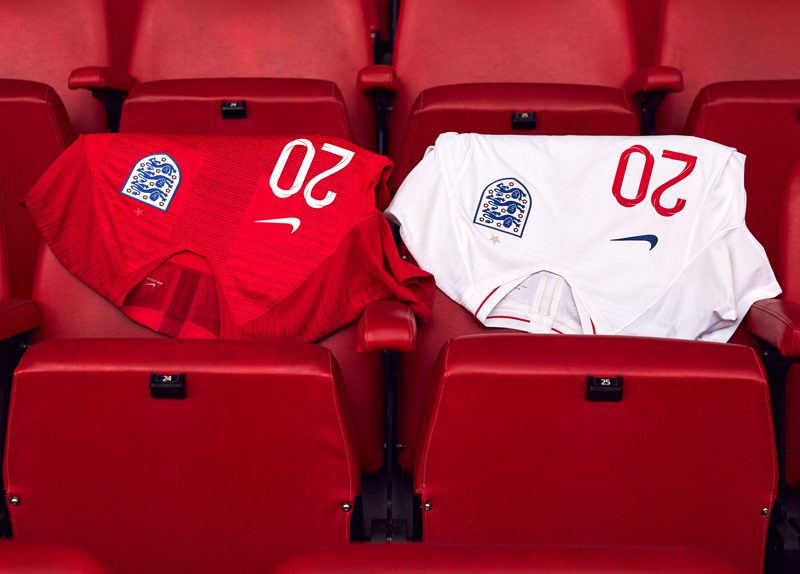 As well as focusing on colours synonymous with England, the St. George's Cross – which is sure to be seen flying from cars and terraces come tournament time – exists on the back neck of the home and away shirts.  The jerseys also feature a rosette (a reference to the rose that adorns the caps received by senior players each time they represent England) on the inside of the shirt.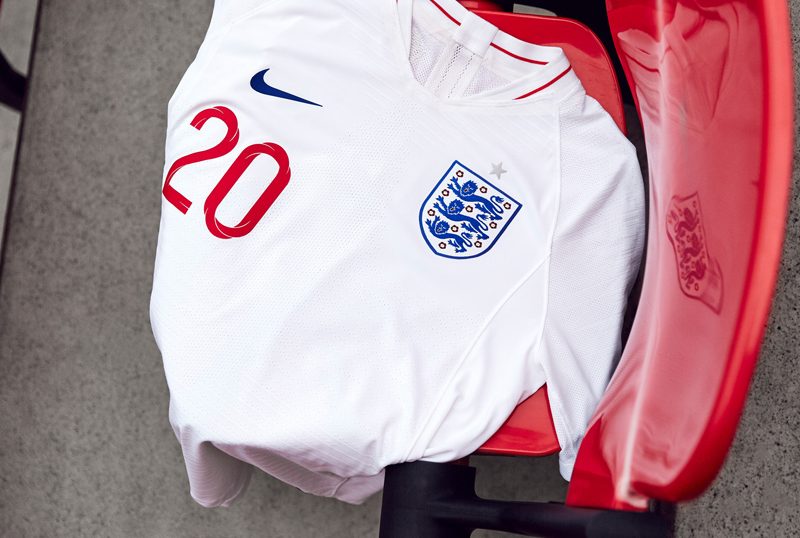 Many of the players in the young army led by Gareth Southgate will be the top stage of world soccer. Harry Kane, Deri Ali, Rahim Sterling and Marcus rush are hopeful that the attack line is full of hope, of which only 23 year old Stryn are going to compete for the second time. Kyle Walker and John Stones from Manchester City are looking forward to bringing the excellent performance of the domestic league to the international arena.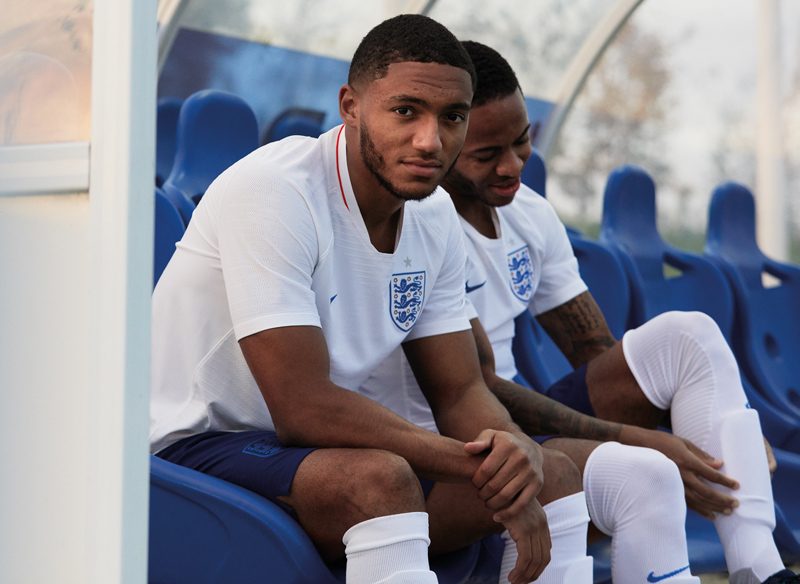 The custom typeface used for player names draws from Johnston and Gil Sans, both quintessentially English fonts (the former with overground transport and the latter for association with London's underground). The player numbers (which are backed by anti-cling nodes because athletes mentioned that previous number applications had caused the shirt to stick to their backs during extreme heat) have been moved from the center of the shirt to a more breathable zone below the crest.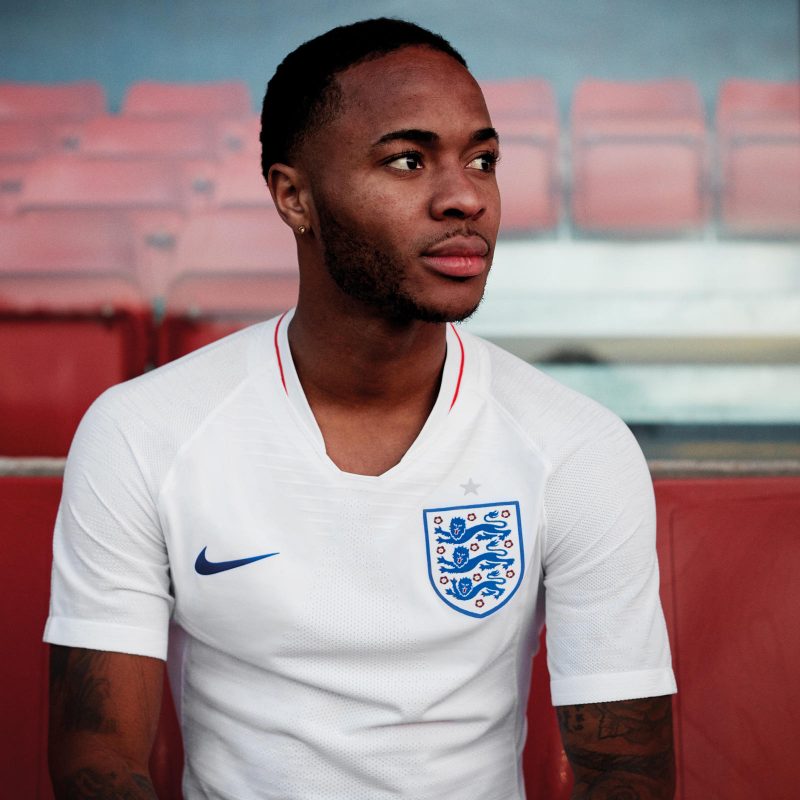 In addition to the traditional color of England, the St Georges cross, which is bound to float on the window and the stands, will also appear on the back of the main and passenger shirt collar.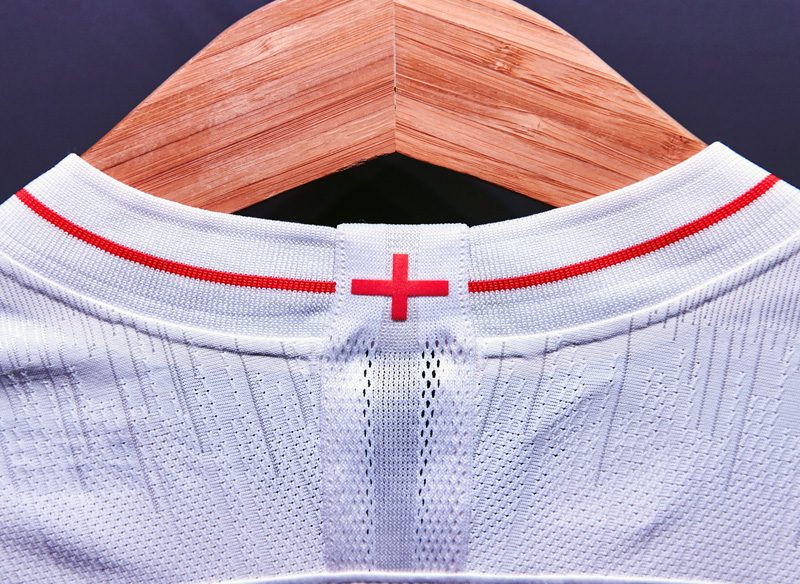 A two-tone red (a colour that was immortalized in 1966) grounds the England 2018 away kit. The body of the shirt is dominated by a tonal graphic that depicts a modern St. George's Cross.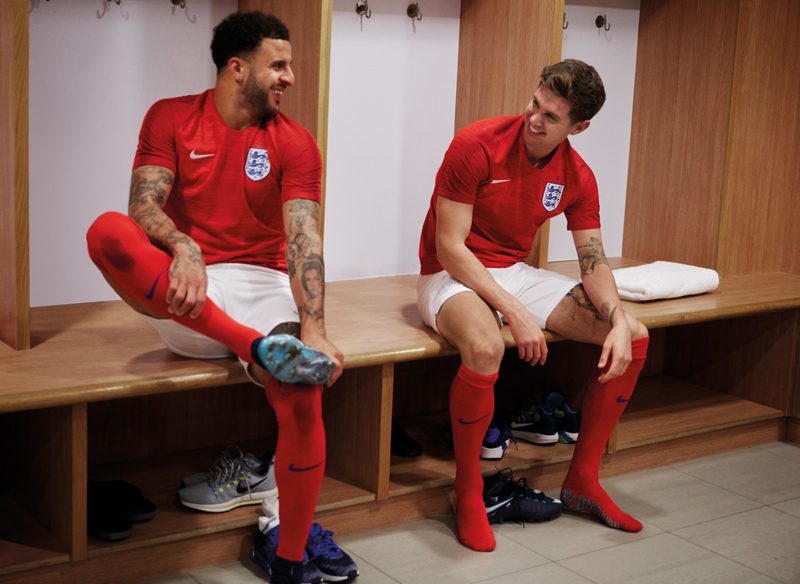 The two-tone stripes evoke speed to reflect the youthful wave of talent that is taking over English football and culture. White shorts with a pure white Swoosh and England crest and red socks finish the look.