Arsenal 2018-19 Puma Away Kit Football Shirt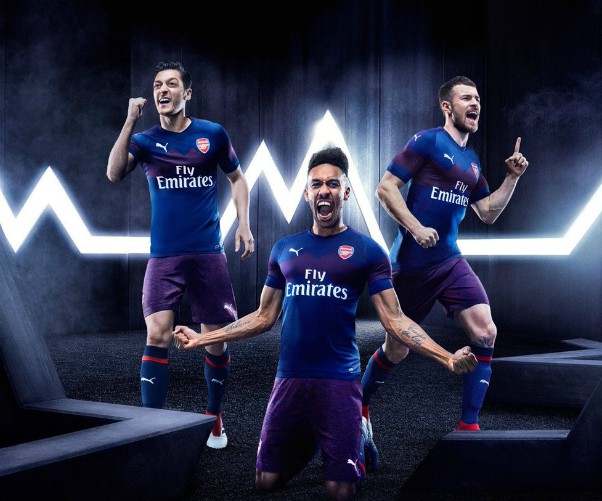 This is the new Arsenal away kit 2018/19, Arsenal's new change strip for the upcoming Premier League season.
Made by Puma (rumoured to be their last season with the Gunners with Adidas supposedly taking over).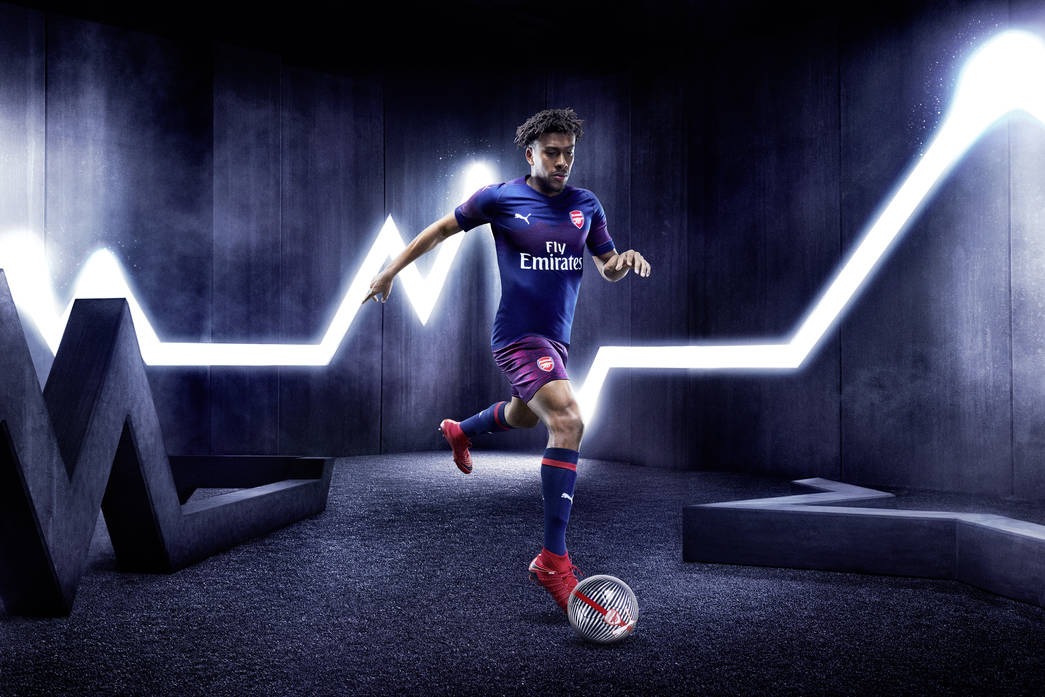 The new Arsenal shirt is a dark blue creation from the Puma stable, with a diamond cut design on the front and heather-marl flecks on the sleeves.
The Gunners have also revealed a green change goalkeeper strip. Emirates remain principal sponsors, with the kit expected to first see action in their pre-season friendly against Atletico Madrid.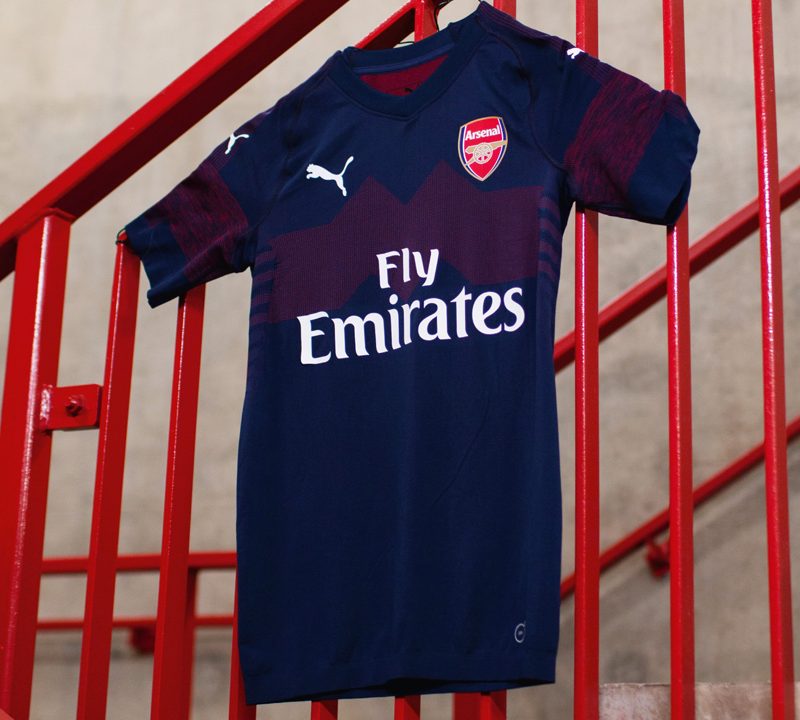 The colour blue has been a feature in Arsenal away shirts since the the early years and this shirt stays rooted in that tradition whilst also incorporating the colour red in the form of a diamond cut pulse pattern running through the middle with heather-marl flecks on the sleeves.