Arsenal 2018-19 Puma Third Kit
The new Puma Arsenal 2018-2019 third kit boasts a fresh color combination. Likely the last made by Puma, as Adidas is reported to take over from the 2019-2020 season, the new Puma Arsenal 18-19 third kit was unveiled during the club's preseason tour on July 27.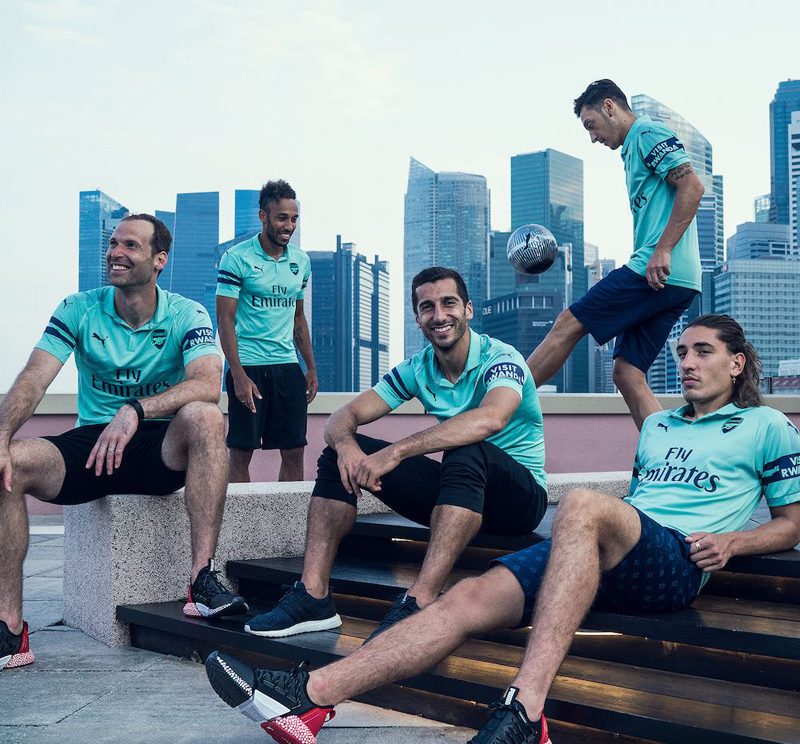 After last year's third kit introduced a stealth / pink look, the new Arsenal 18-19 third kit combines the main color turquoise ('Biscay Green') with navy applications ('Peacot'). The new Arsenal 2018-19 third shirt features a monochromatic club crest and navy supplier and sponsor logos.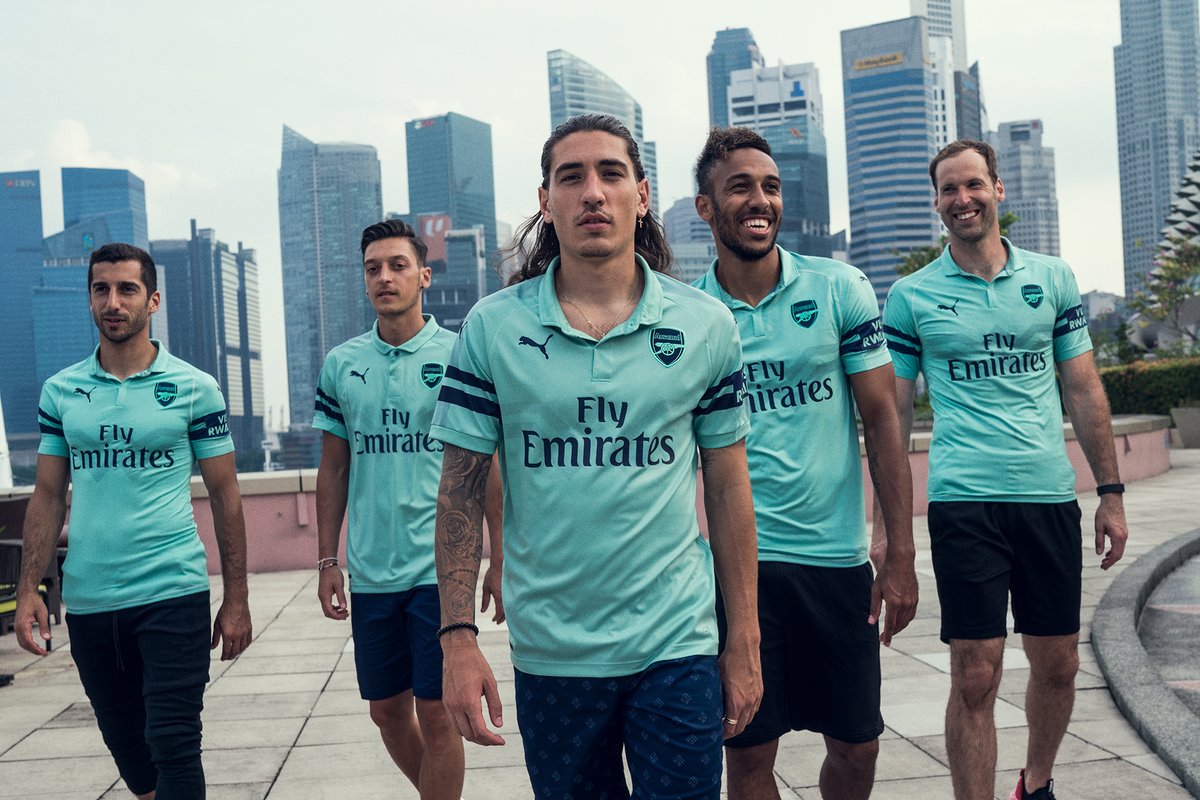 In line with Puma's style this season, the Arsenal 2018-2019 third jersey has two dark blue stripes run around the lower sleeve. A traditional collar adds to the look of the new Arsenal Puma third kit for 18-19.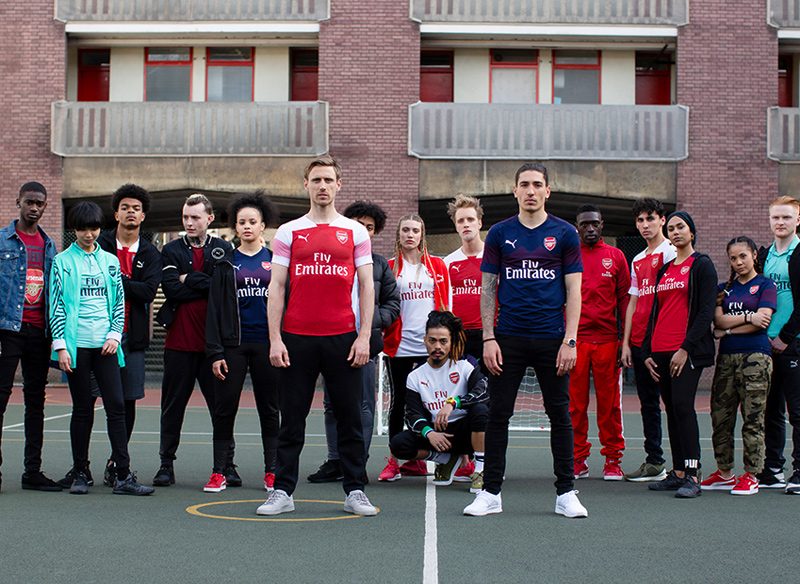 Shorts and socks in the same color as the jersey complete the Puma Arsenal 2018-2019 third kit, the latter featuring five navy hoops.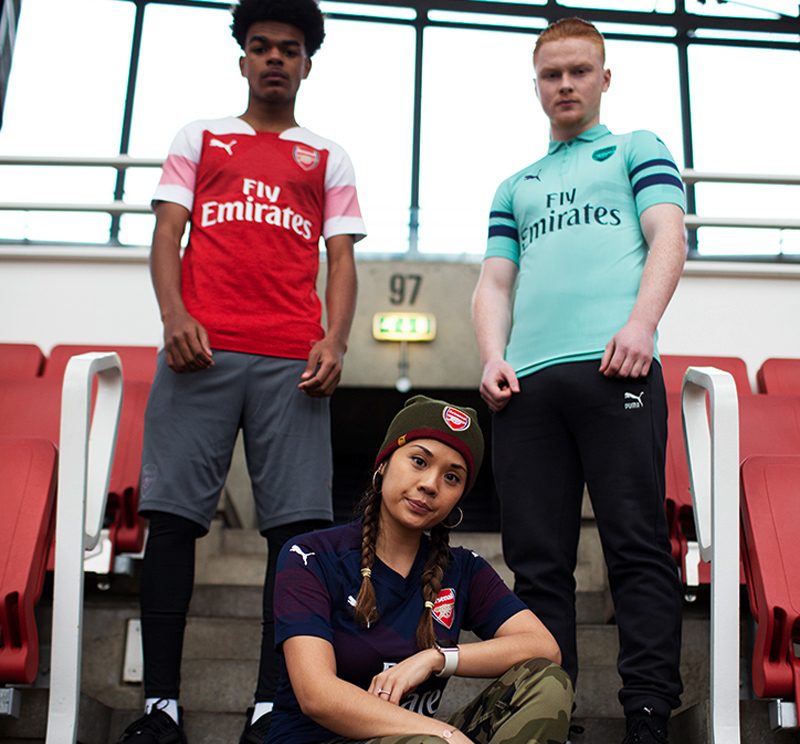 The new shirt features a 'W' engineered into the shirt. The 'W' represents the attacking part of the famous WM formation introduced in the 1930s by Arsenal legend Herbert Chapman and is directly linked to the 'M' graphic from the new away shirt.