Chelsea 2018/19 Season Home Shirts
Chelsea unveiled the team's 2018-19 – new home shirt today, inspired by fans' favorite popular styles in 80 and 90s twentieth Century, and the blues men, women and youth teams will all wear the shirt to hit new honors. In May 13th, the team will wear the Jersey in this season's Premiership.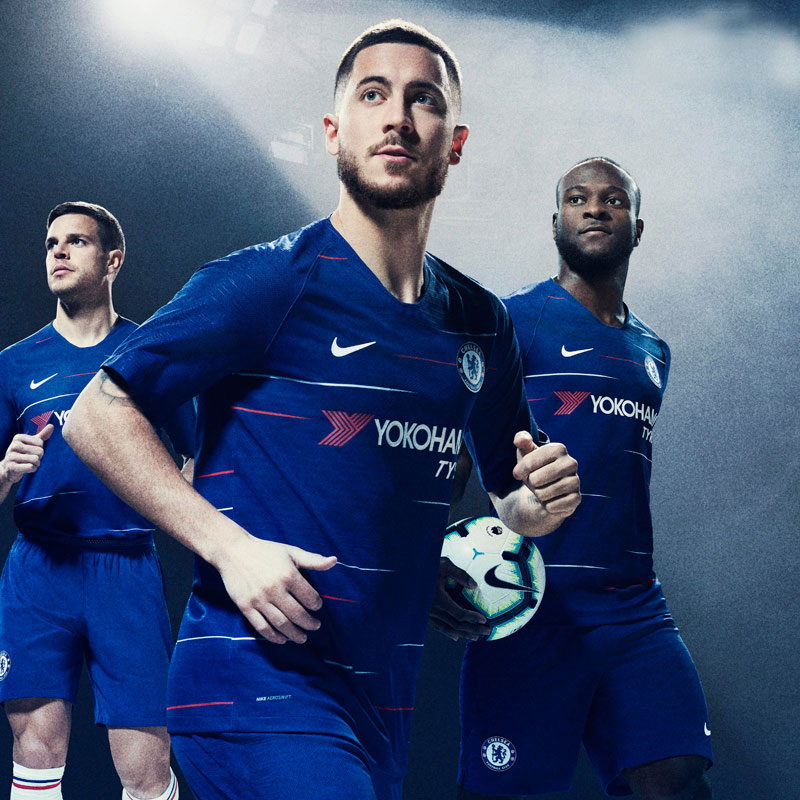 Flashes of colour light up the shirt, with dazzling horizontal red and white lines vibrantly standing out against the famous Chelsea blue. The jersey is complemented by the traditional blue shorts and white socks, brightened by a horizontal red and blue trim at the knee.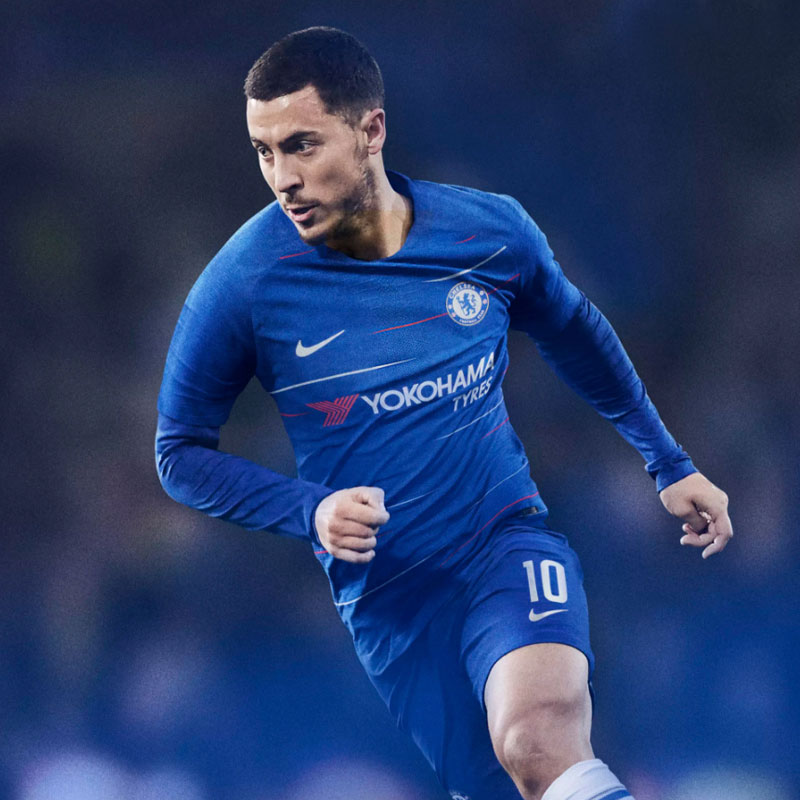 The New Jersey has a distinctive style. The horizontal red and white lines are dazzling, and match Chelsea's world-famous blue shirt. Blue shorts and white socks build a complete image. The red and blue stripes near the stockings are echoed with the design of the Jersey.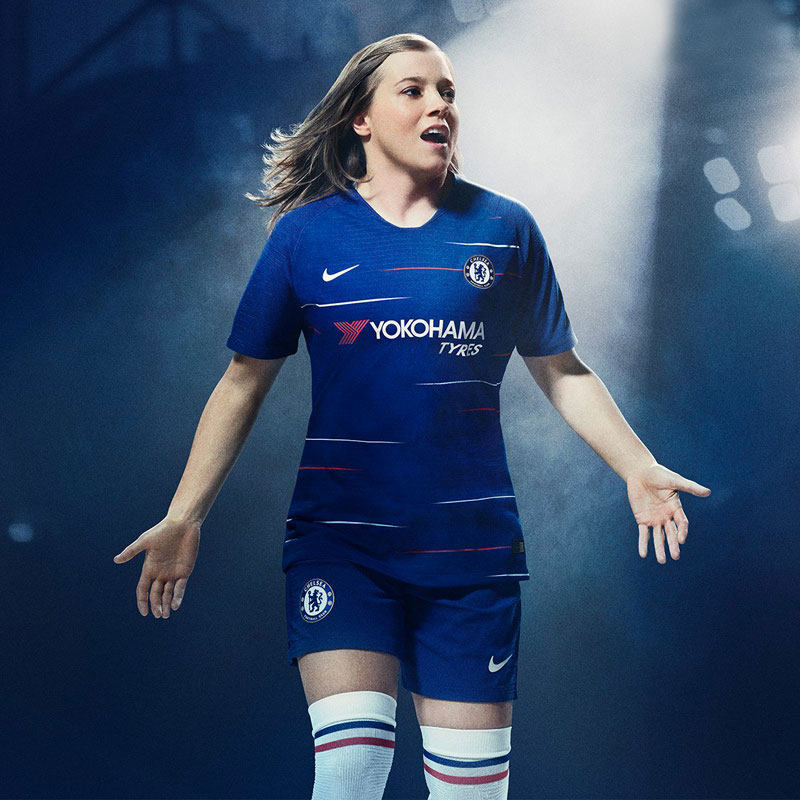 Meanwhile, two subtle inner pride features ensure this kit is fulsome with Chelsea pride and heritage. High up on the back of the neckline of the shirt sits a small lion, an instantly recognisable symbol borrowed from the club crest. Inside the jersey, the words 'Blue is the Colour' can be found, the opening line from the Chelsea anthem.