Everton 2018-19 Umbro Away Kit
Everton FC and Umbro have unveiled the new 2018/19 Everton away kit in a campaign fronted by the Everton Ladies team.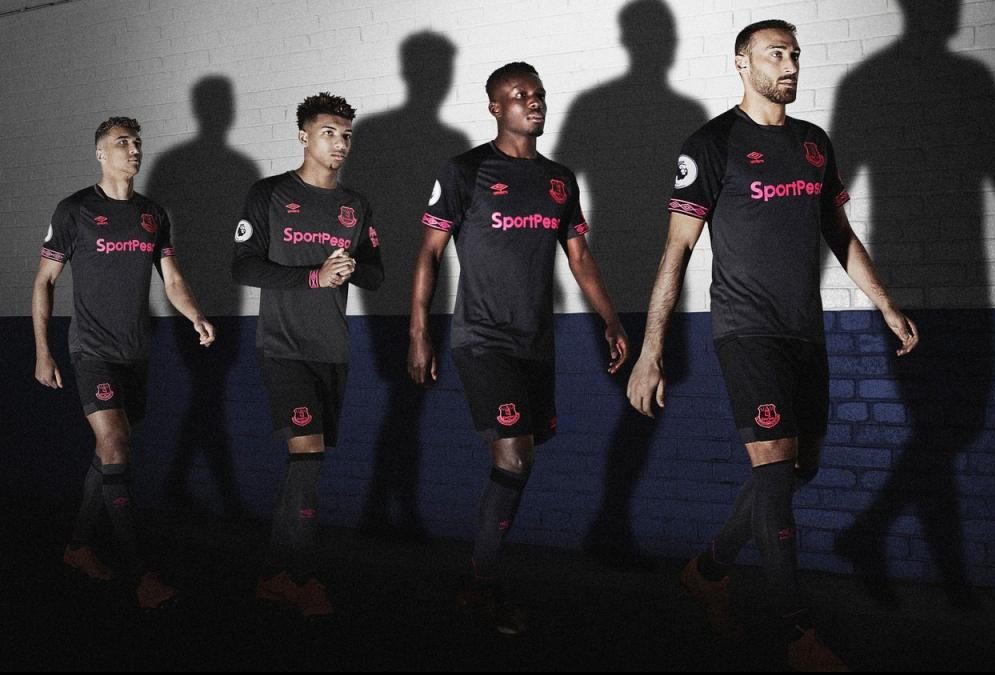 The new kit, which will be worn for the first time in pre-season friendlies this weekend, was also created as part of an extensive 15-month collaboration with Everton fans to understand their preferences on the colour and design of their team's strips.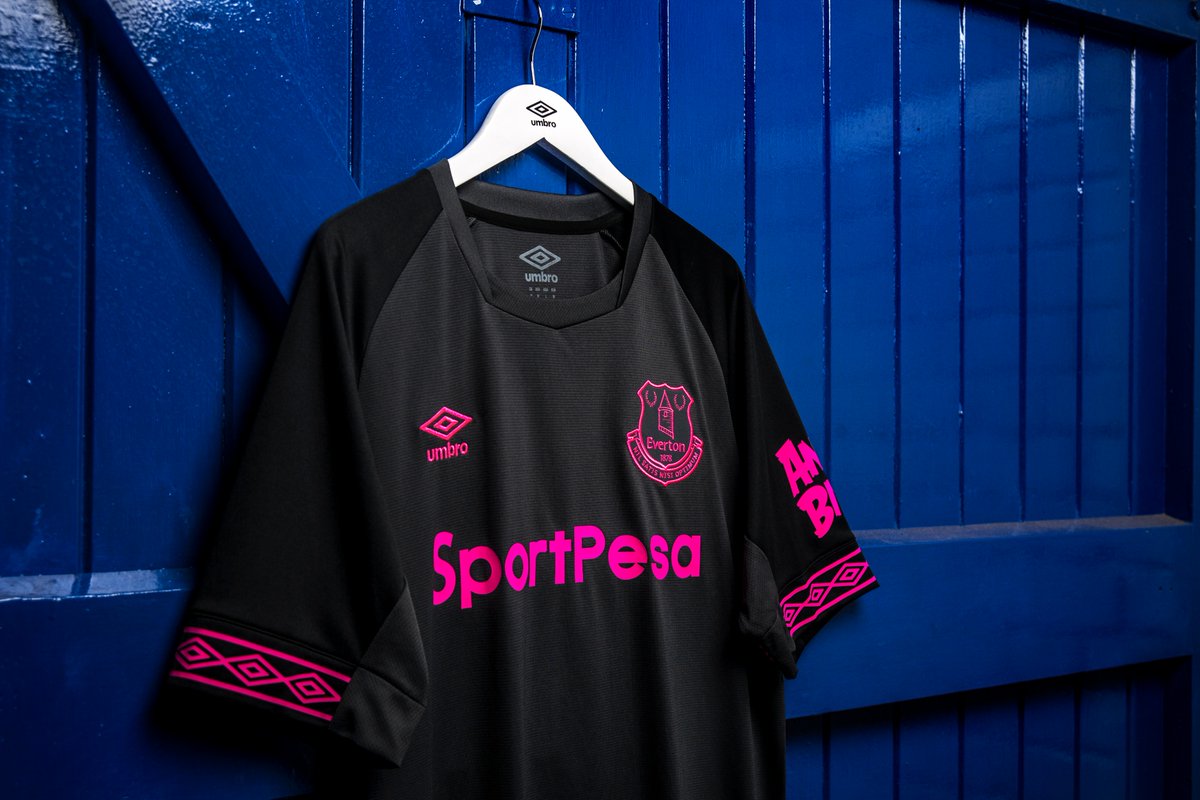 Fans strongly supported a dark kit with flashes of colour for an away design, so the resulting carbon-coloured shirt with black sleeves and an eye-catching 'pink glo' colour trim should be popular.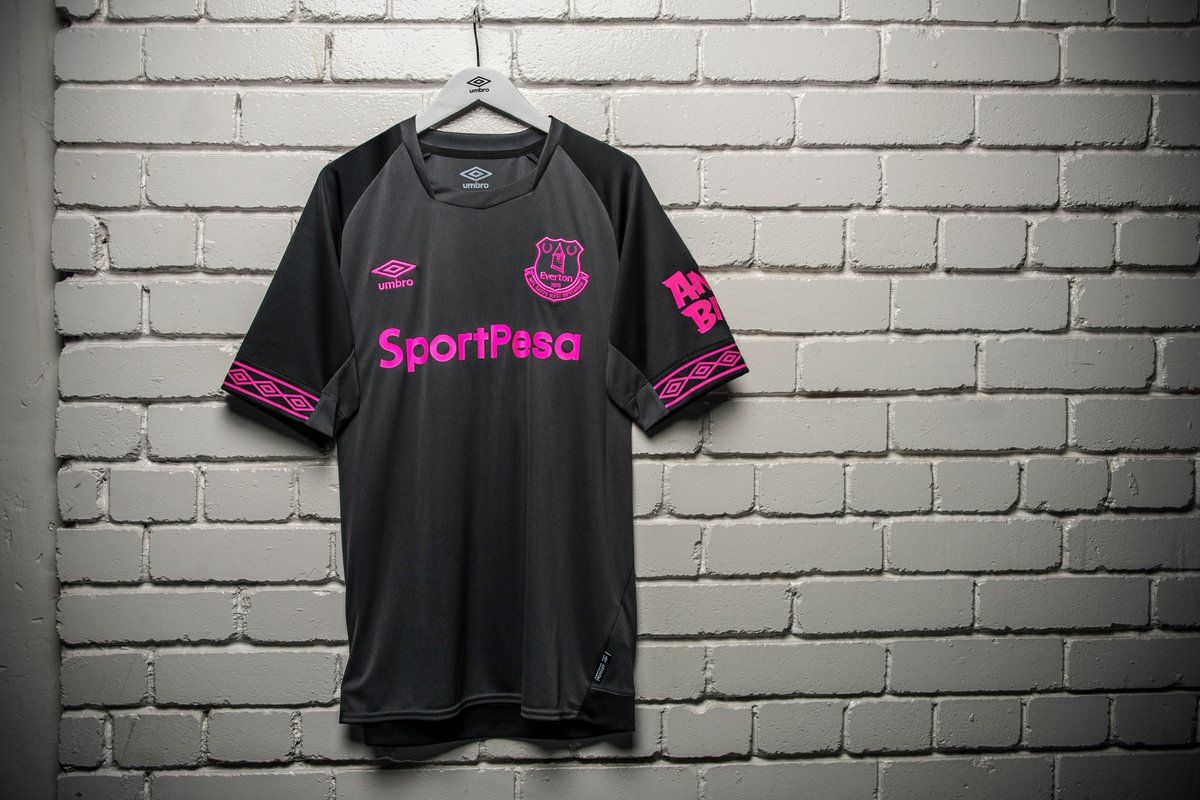 The 'pink glo' colour is used to highlight the diamond taping on the cuffs, the Club crest and sponsor logos, plus the graphic interpretation of the iconic St Rupert's Tower featured on the nape of the neck.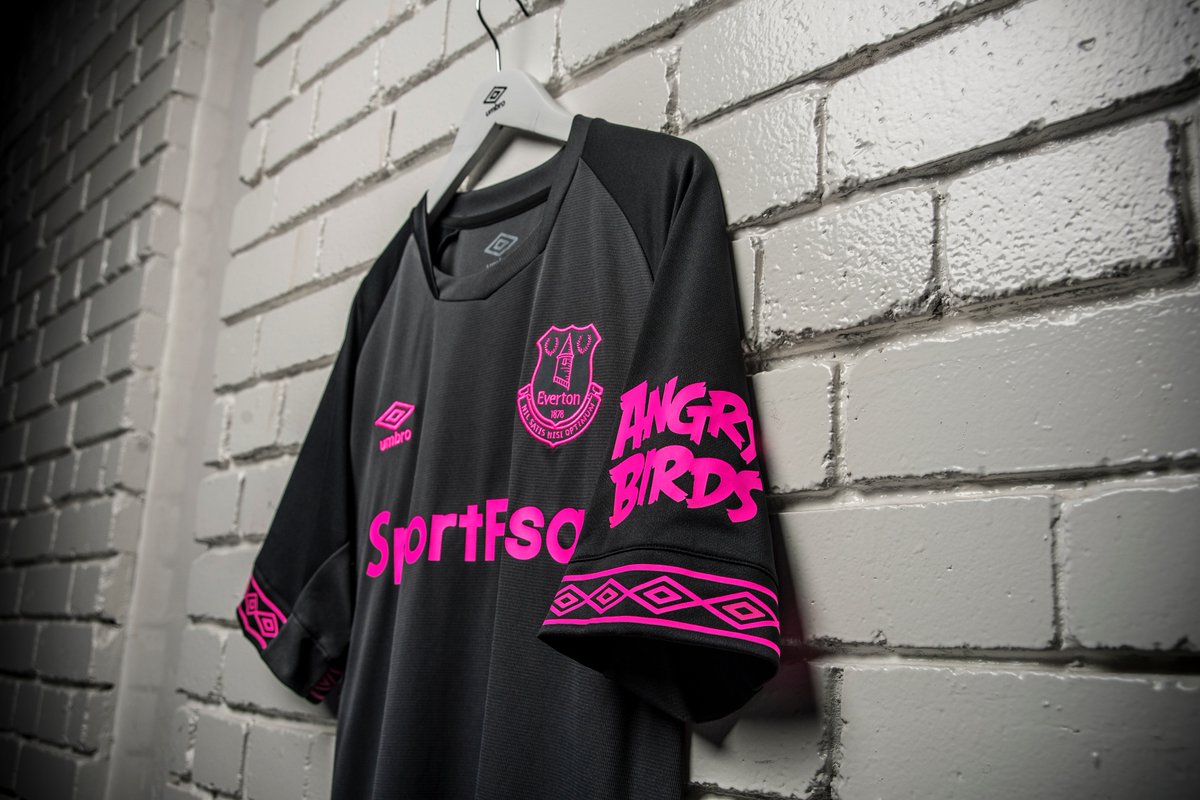 The kit is completed by shorts and socks in the same carbon colour with elements of 'pink glo'.