Everton 2018-19 Umbro Third Kit
Everton and Umbro have revealed the Club's new third kit for the 18/19 season. The new fan-led design is inspired by the iconic Prince Rupert's Tower which sits proudly on the Club's crest.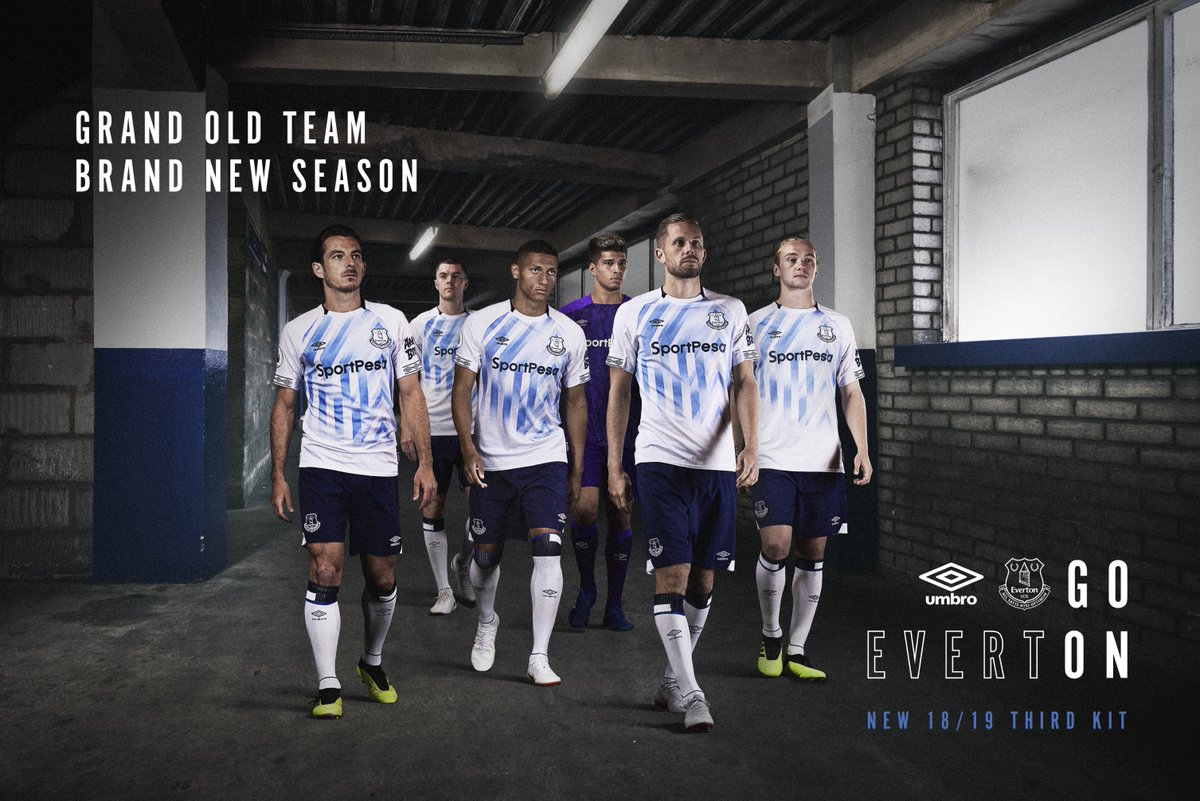 On the white jersey, the tower is featured as an abstract graphic across the chest in Everton blue, with Umbro's iconic running diamonds on the cuff in peacoat blue, complementing the details in the collar and hem.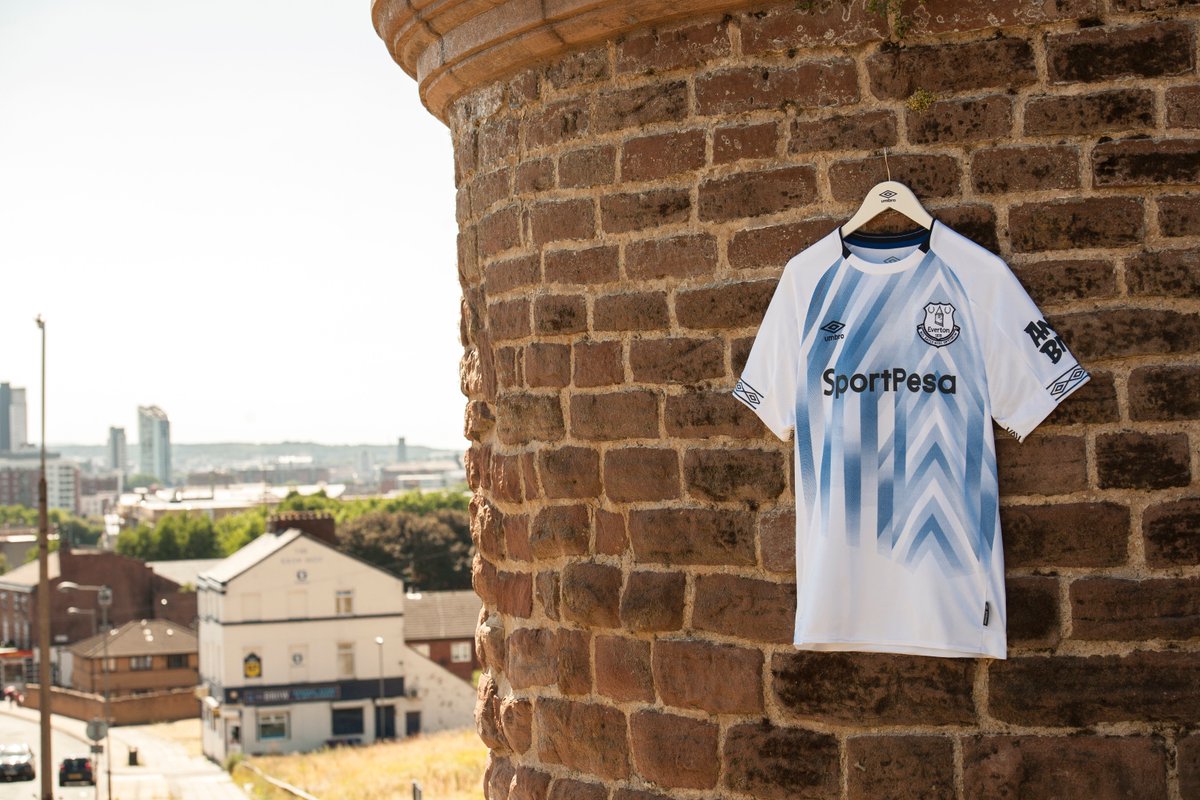 Everton's 2018-19 third jersey introduces a unique look in white, blue and black. It comes with a unique graphic pattern on the front and black / white logos / applications. The graphic on the new Everton third shirt is inspired by Prince Rupert's Tower, a local monument that is featured prominently inside the club crest.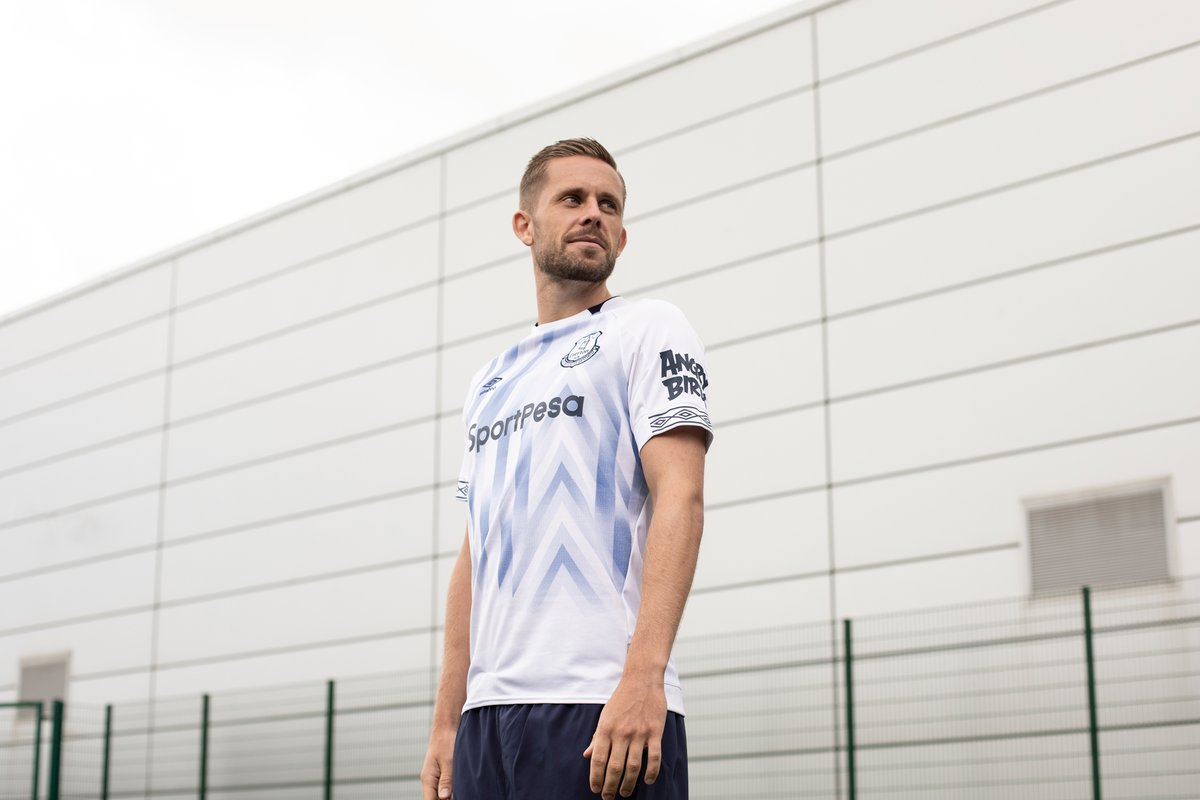 Umbro's running diamonds appear inside the sleeve cuffs on the Everton 18-19 third kit, whilst navy accents are present on the collar as well as in the form of the logos on the front of the jersey.
Navy shorts and white socks complete the new Everton third kit.