Fulham 2018-19 Adidas Home & Away Kits
Fulham released their brand-new 2018-2019 Premier League home and away kits in collaboration with Adidas. The new Fulham 18-19 shirts feature betting brand Dafabet's logo for the first time.
The Fulham 2018-19 Premier League home shirt.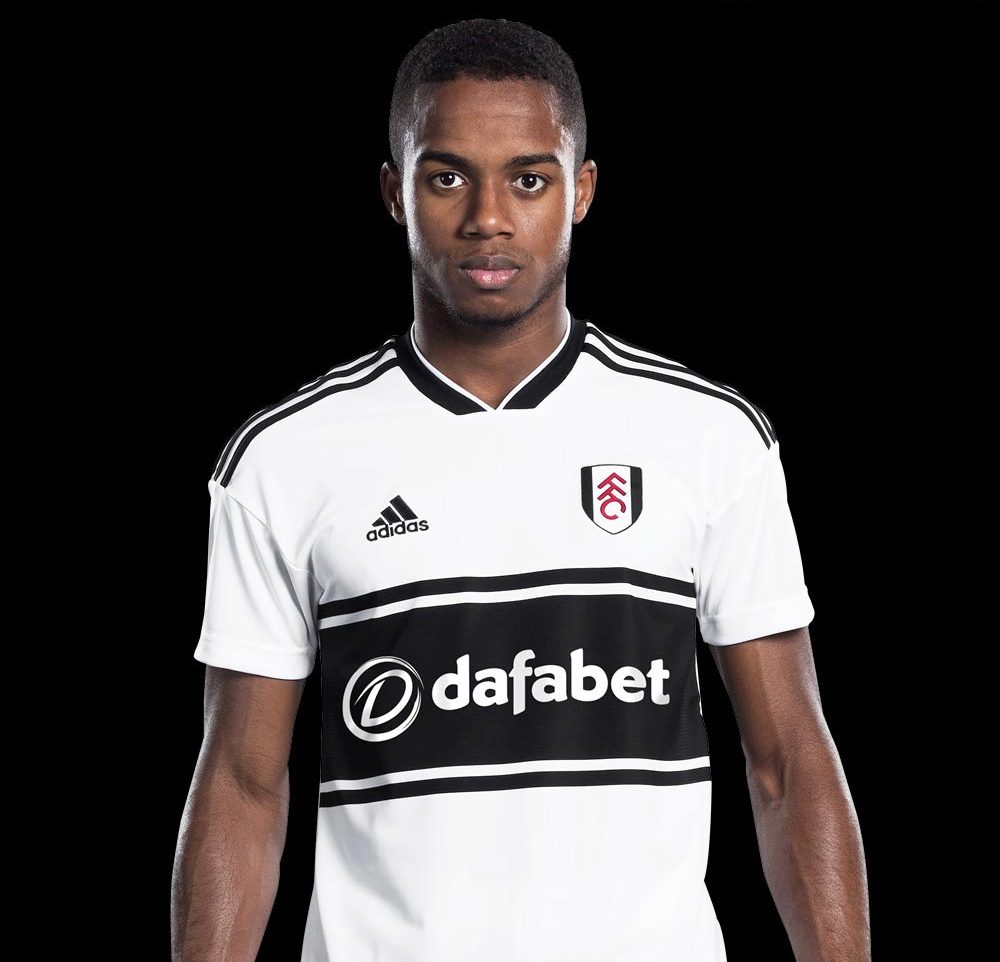 Inspired by Fulham's successful late 1990s as well as Adidas in general during the 1980s and 90s, the Fulham 18-19 Premier League kit is predominantly white with a prominent black horizontal stripe on the front.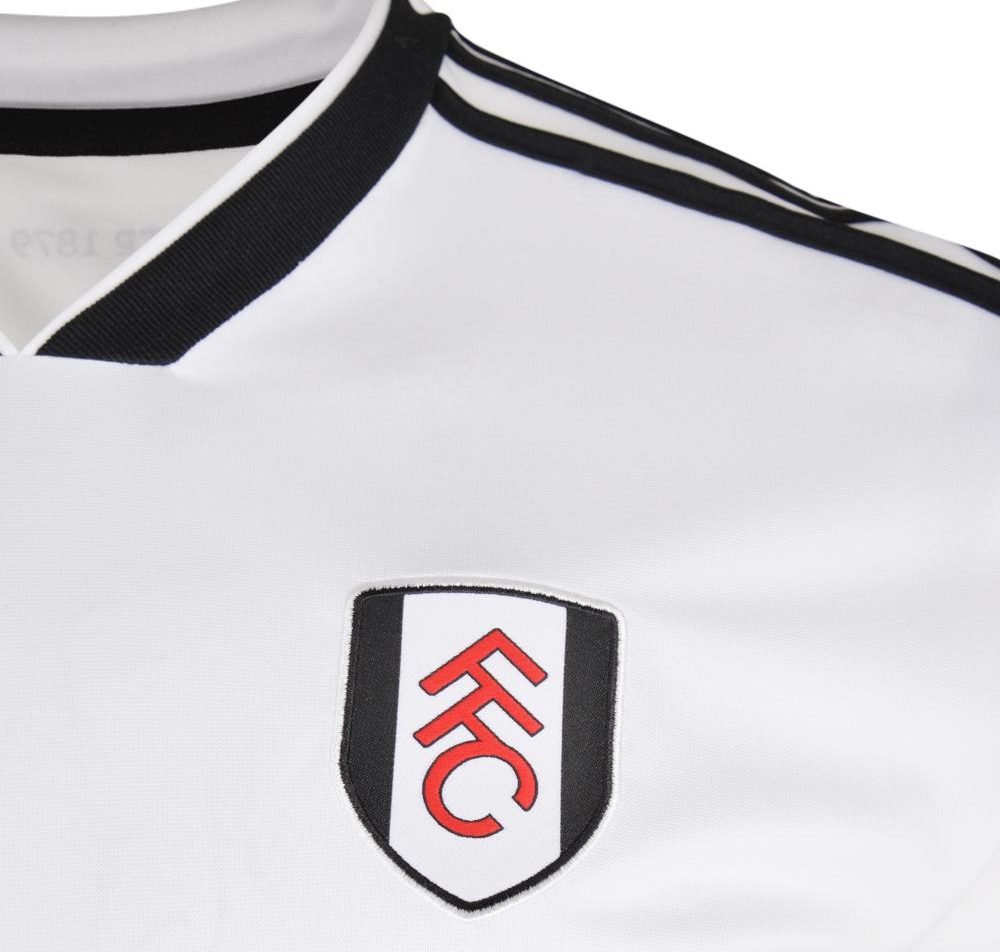 The Dafabet logo sits inside the black stripe on the front of the Fulham 18-19 Premier League home shirt, not distracting from the overall look thanks to a more subtle choice of colors than usual.
The Fulham 2018-2019 Premier League jersey has a EQT collar, black with white trim, and sees the 3 Stripes placed on the shoulders, in black.Black shorts and white socks complete the smart look of the Adidas Fulham 18-19 kit.
Meanwhile, the Fulham 2018-19 Premier League away shirt is not as unique; based on the omnipresent Condivo 18 template, it has a base of two similar shades of navy and combines it with white trim. The Dafabet logo on the new Fulham 18-19 away kit is all-yellow, which again works pretty well with the rest of the design.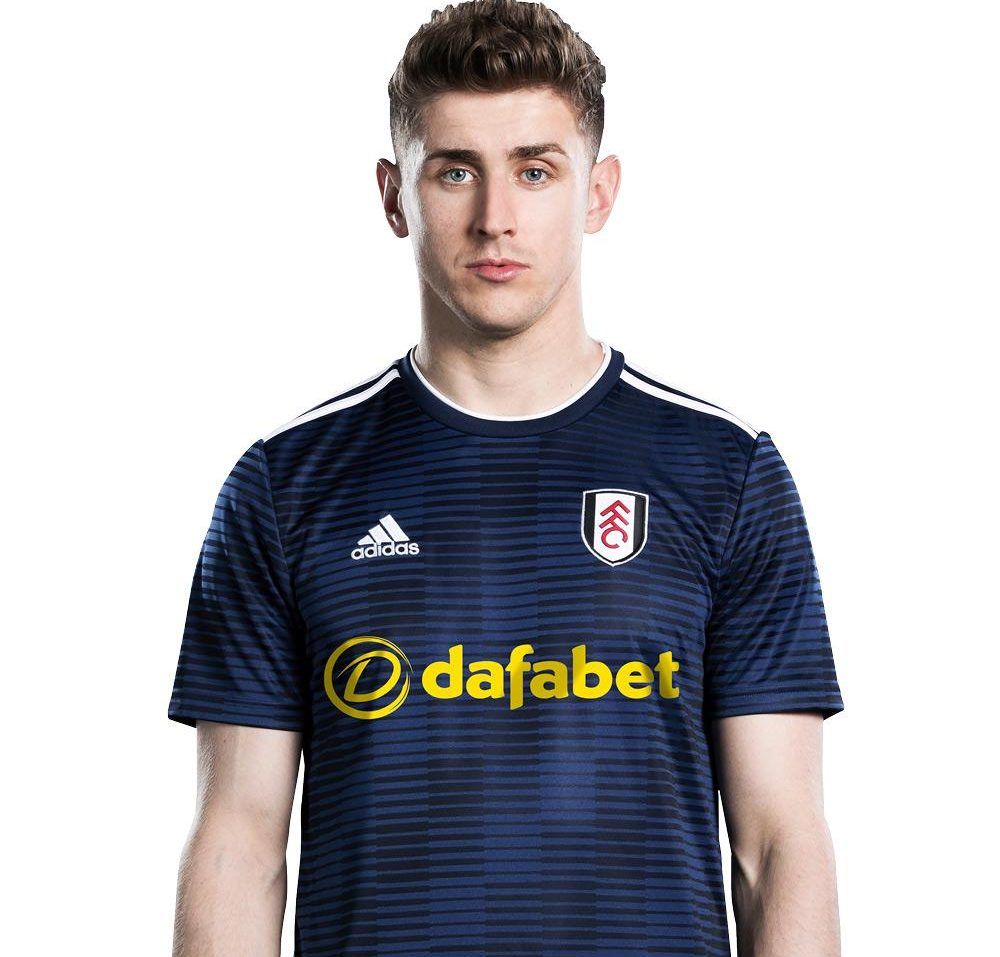 Navy shorts and socks with white accents complement the Fulham away jersey.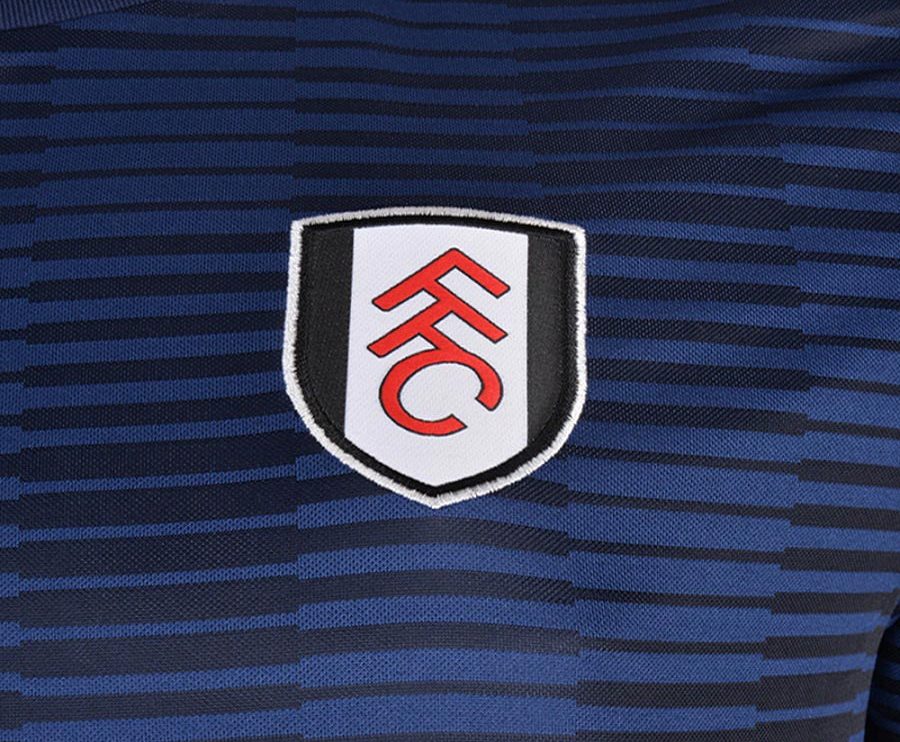 Casper Stylsvig, Chief Revenue Officer of Fulham FC said: "I am delighted that the Club has been able to benefit from the team's tremendous success of last season's promotion to the Premier League by securing a record shirt sponsorship deal. We look forward to enjoying our return to the top flight with Dafabet and working with them to continue to grow the Club's brand globally."