Manchester City 2018-19 Away Kit
Manchester City's 2018-19 away kit introduces a unique and new design to complement the very traditional home uniform. It draws inspiration from one of the most pivotal moments in club history: the 1998-99 Second Division play-off.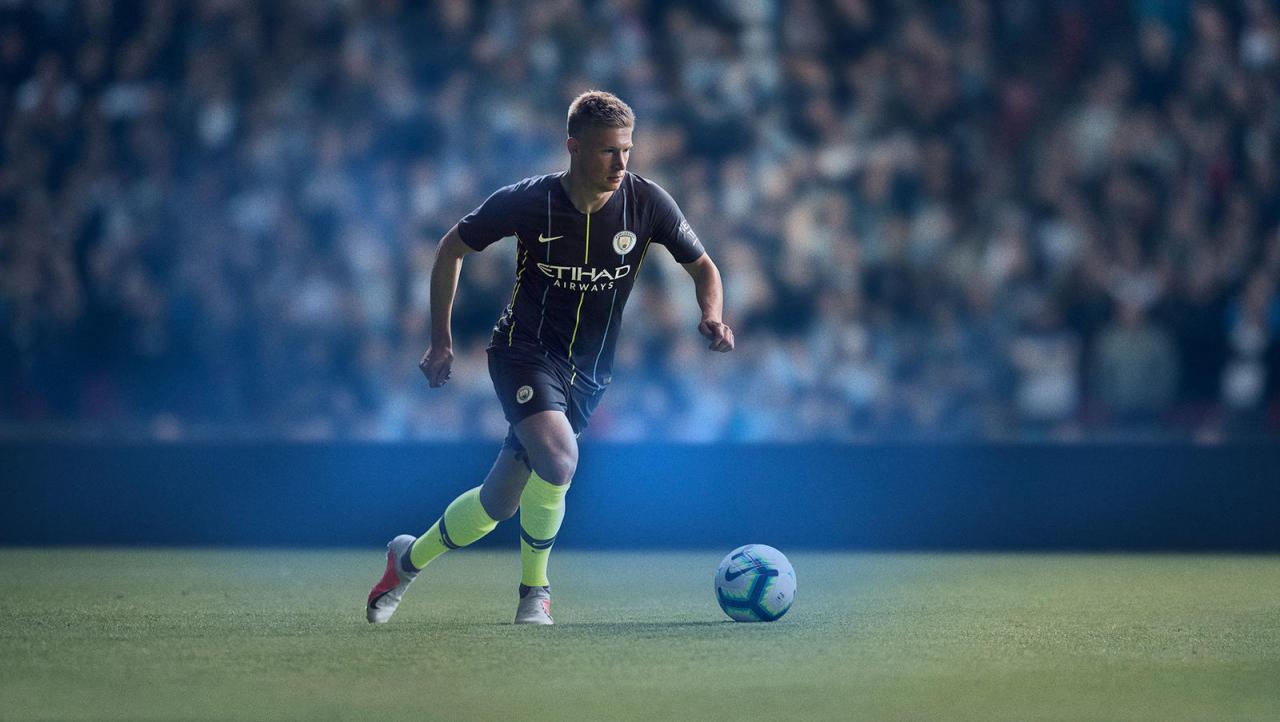 Predominantly dark navy, the Manchester City 2018-19 away shirt features lime green and sky blue pinstripes on the front, a modern interpretation of the garish shirt worn in the 1999 play-off.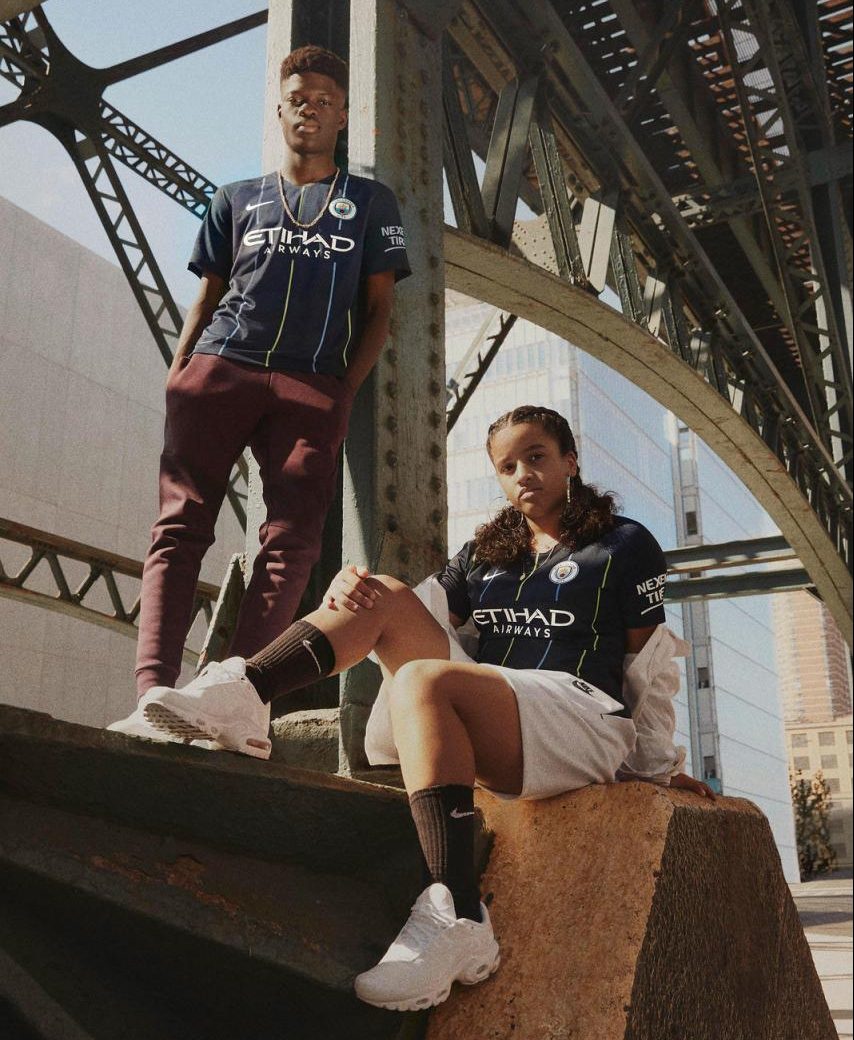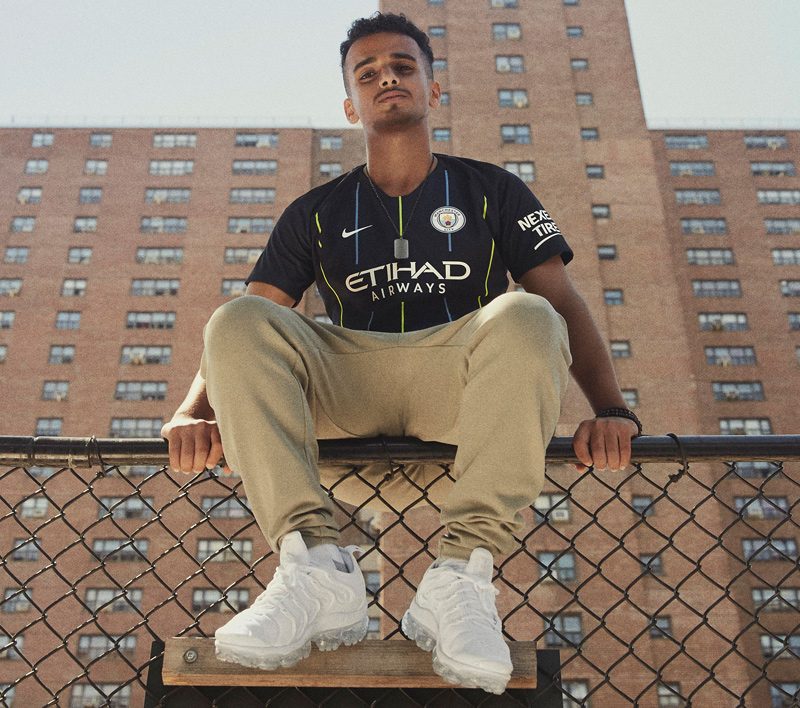 The Nike and Etihad logos, placed on the right chest and front of the Manchester City 18-19 away kit, are both white. A lime and sky blue tape features on the inside neck of the Nike Man City 2018-2019 away shirt, next to a "#MANCITY" writing.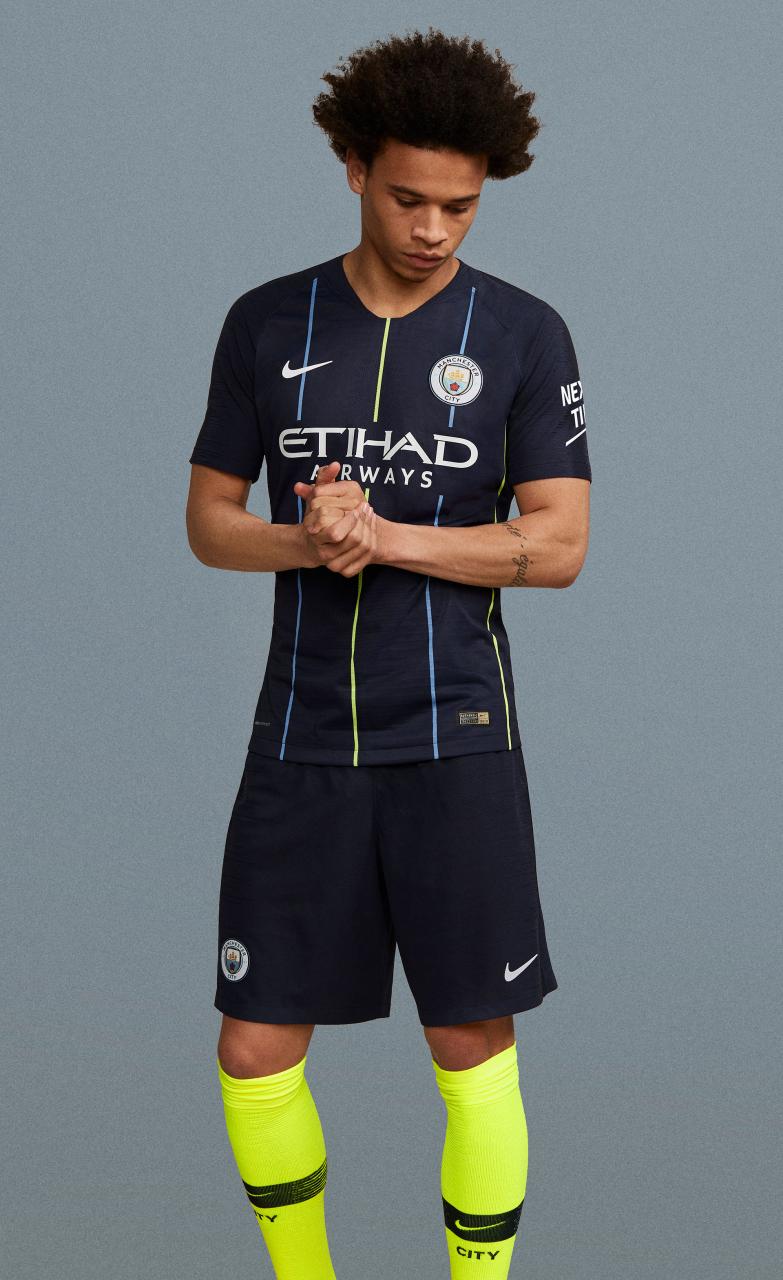 Template-wise based on the latest version of the Nike Vapor template, the new Manchester City away uniform features very subtle a zig-zag pattern along the top of the sleeves as well as the sides of the shorts.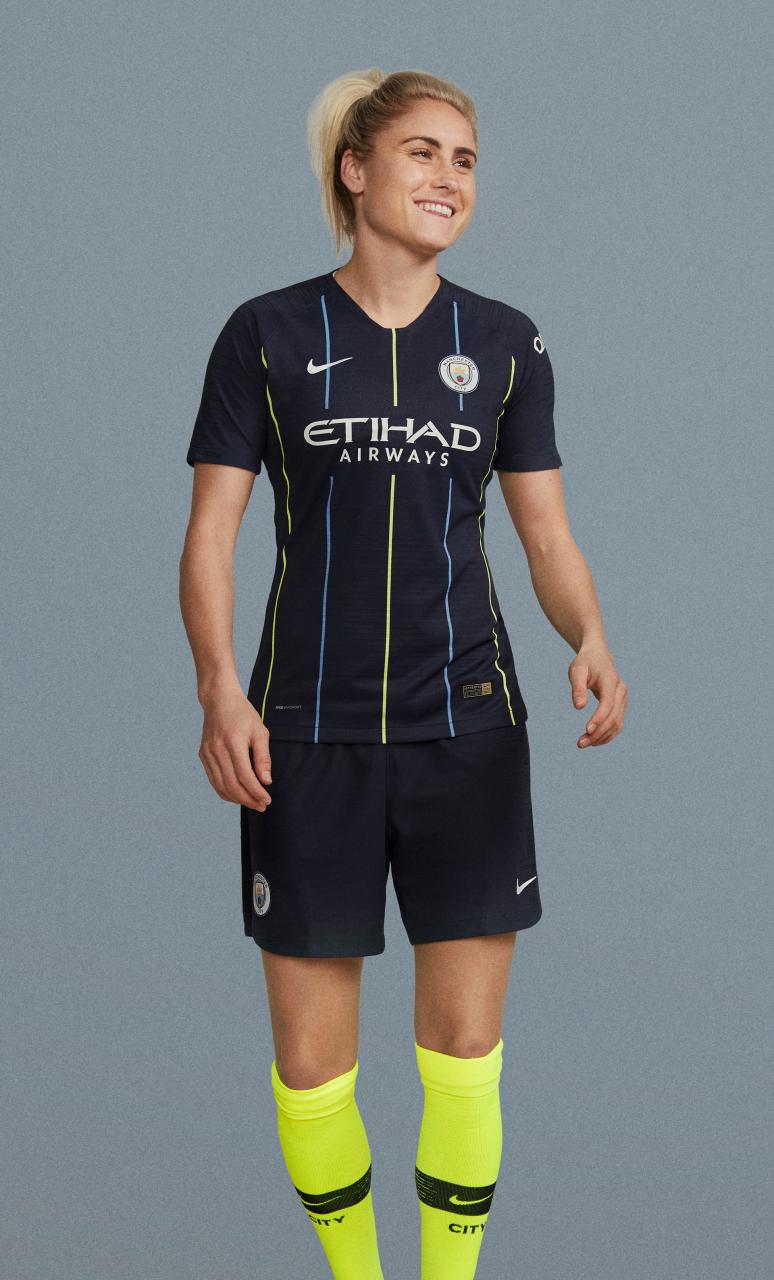 Navy shorts and lime green socks complete the Manchester City 2018-2019 away strip.