Manchester City 2018-19 Nike Third Kit
The Manchester City 18-19 third kit introduces a bold look in purple and orange, a bit like the infamous 16-17 third. Made by Nike in what could be the brand's last season with the club, the Manchester City 2018-2019 third shirt was launched on September 4, in time for the start of the Champions League group stage in September 2018.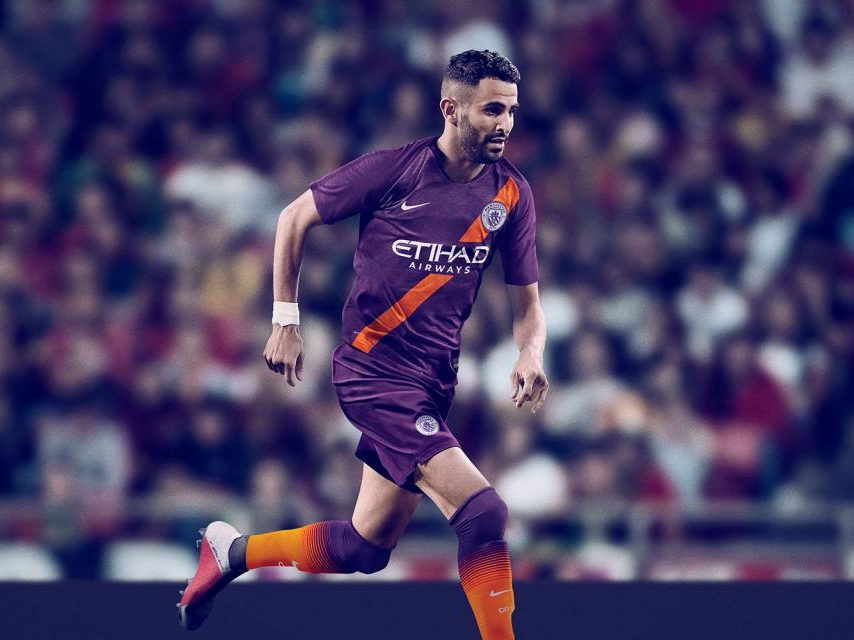 Predominantly purple, the Manchester City 18-19 third kit features a orange sash and metallic silver logos, including a monochromatic club badge.
There's a subtle graphic print on the front and back of the new Manchester City third kit. In line with Nike's other 2018-2019 third uniforms, it's an aerial view of the Etihad stadium and the surrounding area.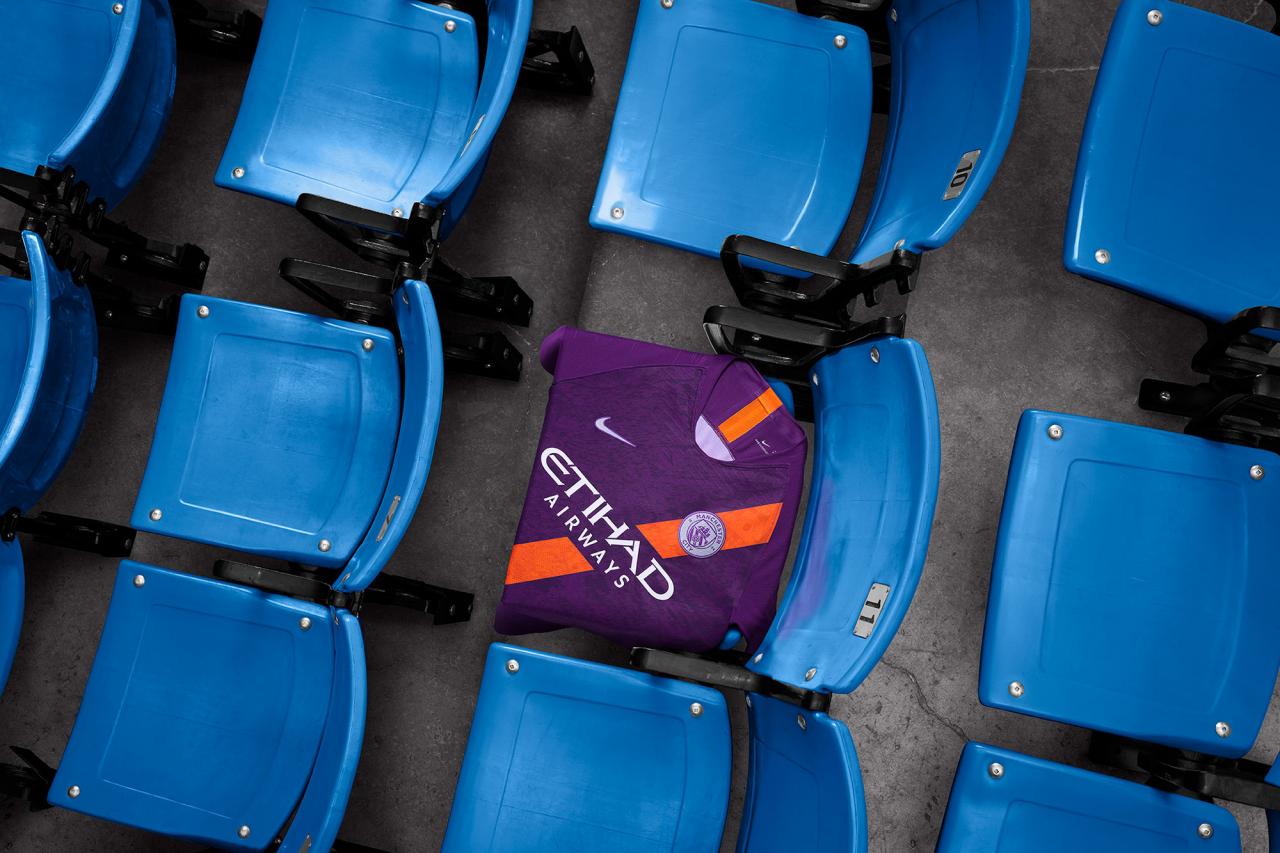 The shorts of the Man City 18-19 third kit are purple, whilst the socks are orange with a purple gradient at the top.