Manchester United 2018-19 Home Kit
Adidas and Manchester United revealed the club's brand-new home kit today. Inspired by the club's early days, the Manchester United 18-19 home kit introduces a design that's unlike anything the Old Trafford crew have worn ever before.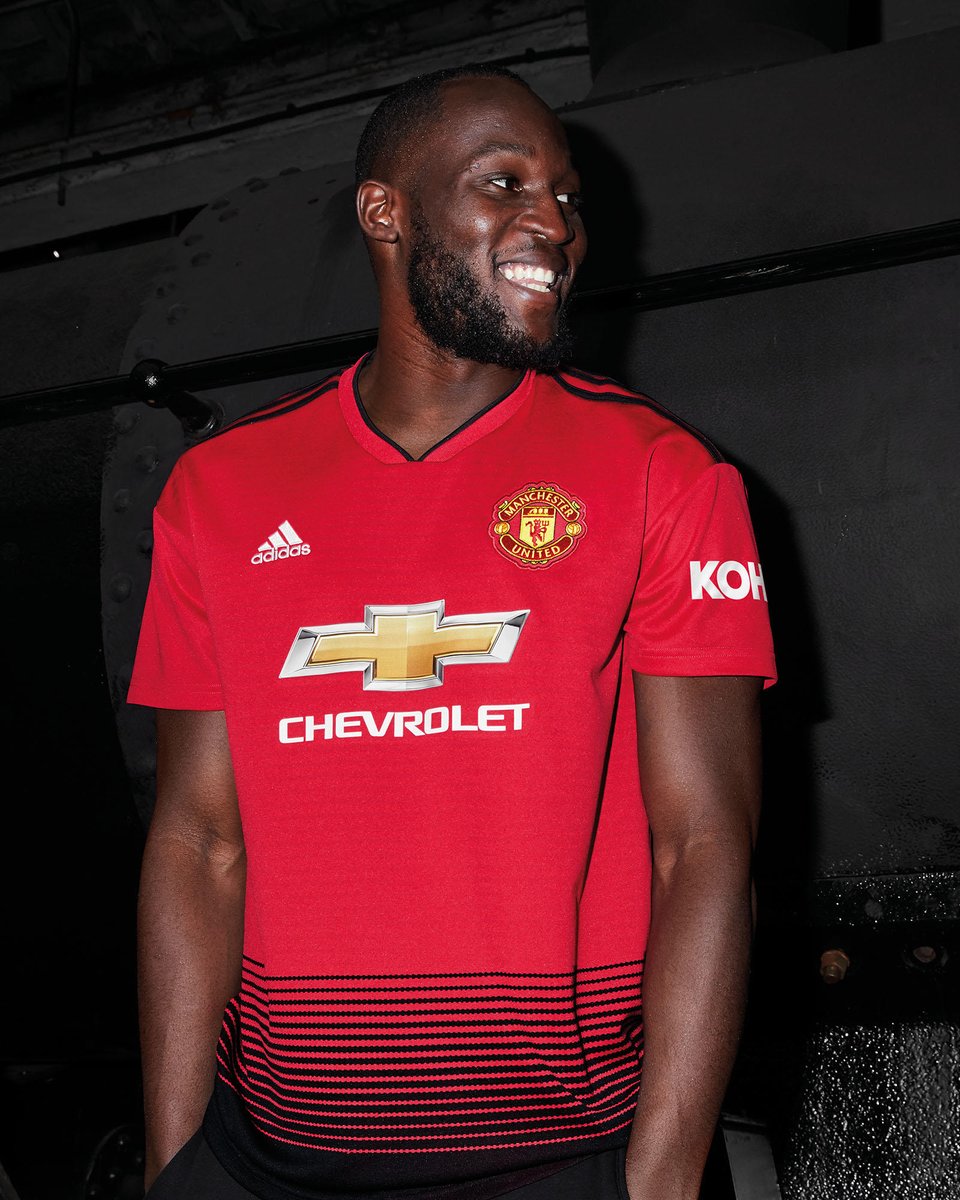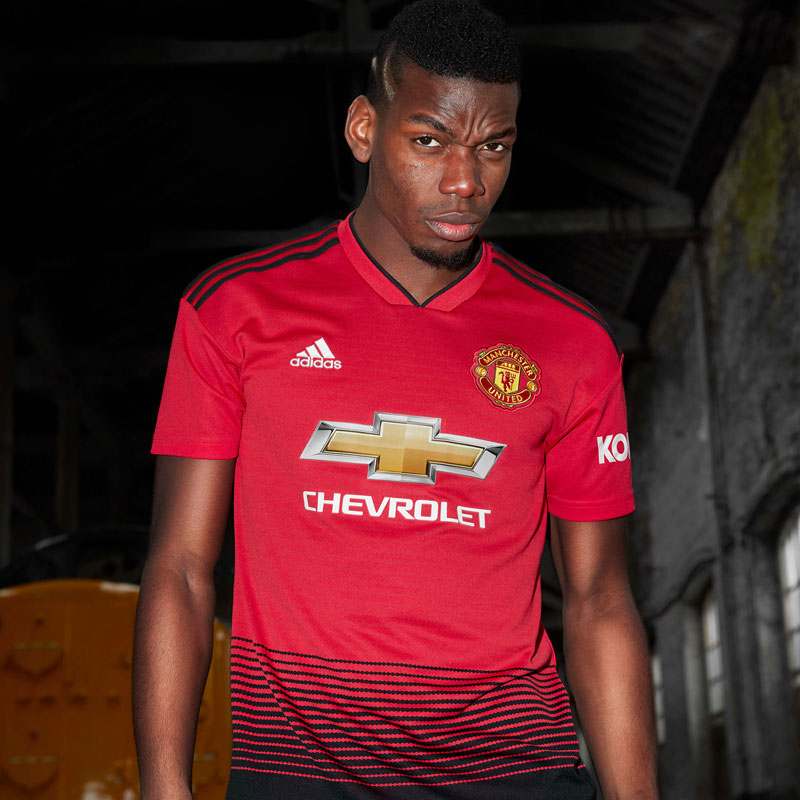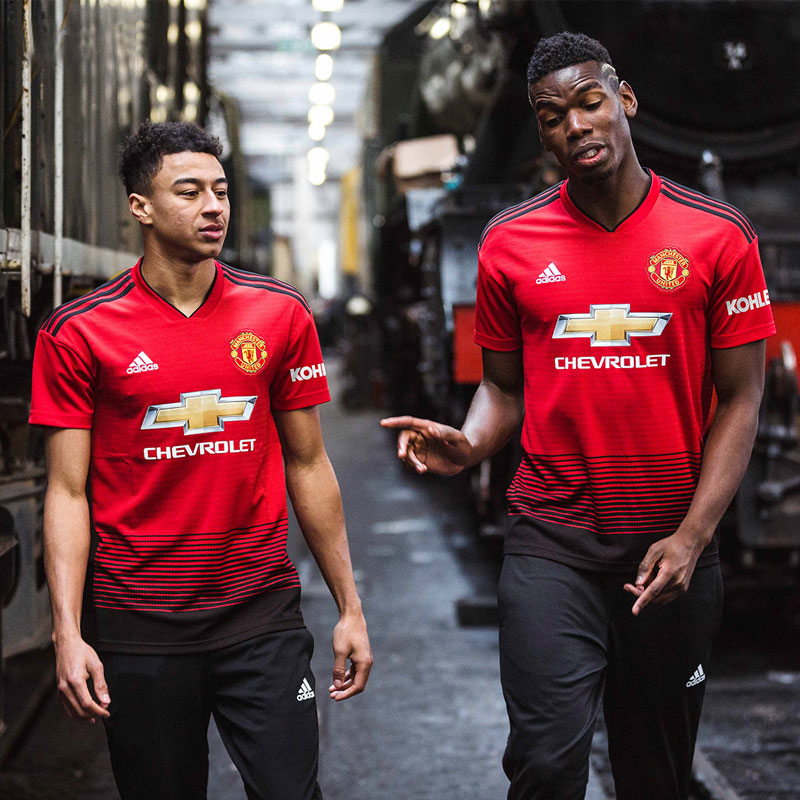 The Manchester United 2018-19 home shirt is unlike any the club has worn before. Fading from the default red towards a black bottom, the Adidas Manchester United 18-19 home kit sees more black trim added in the form of the 3 Stripes, on the shoulders and a line around the top of the EQT style collar. The Adidas and Chevrolet logos on the front of the Manchester United 2018-2019 jersey are white.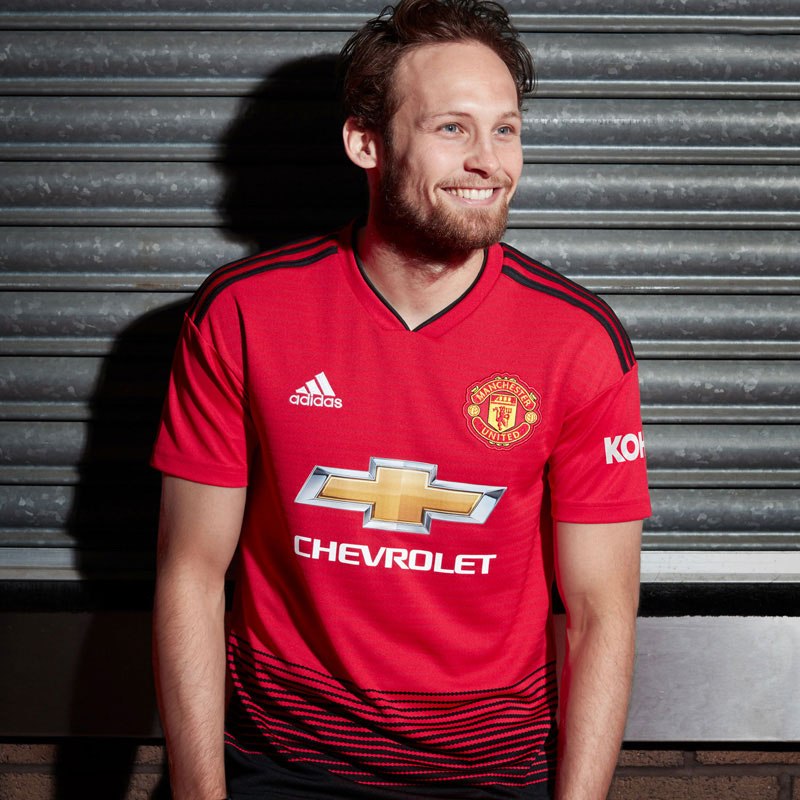 The gradient graphic on the front of the Manchester United 18-19 kit consists of differently sized hexagons and fades into a more subtle line pattern in the upper half of the shirt. Template-wise, the Manchester United 2018-2019 home jersey is based on the new Adidas Climachill design.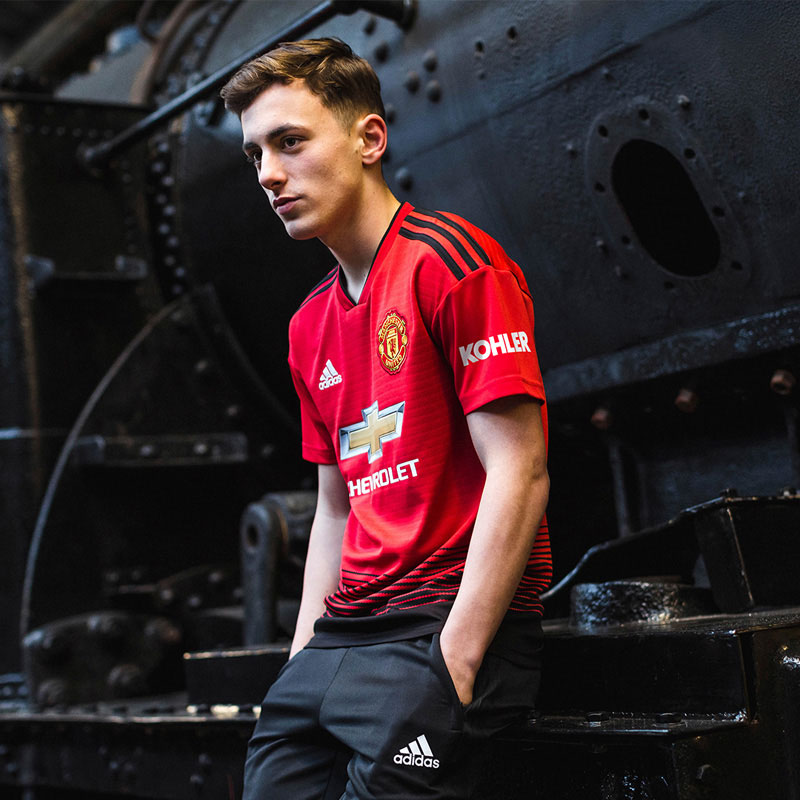 All-black shorts with tonal 3 Stripes along the sides and gradient socks complete the Manchester United 18-19 home kit. The latter feature an ever so subtle Manchester United writing alongside a white Adidas Performance logo on the calf.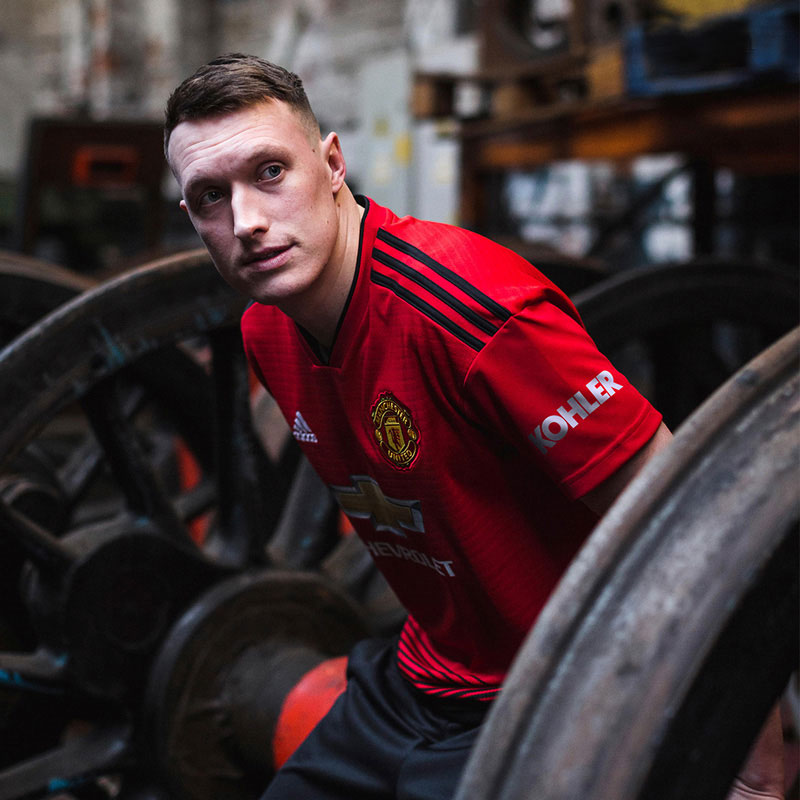 Manchester United was formed in 1878 as Newton Heath LYR Football Club by the Carriage and Wagon department of the Lancashire and Yorkshire Railway depot at Newton Heath. With railways in the 19th century often being red with much black, this seems to be the inspiration behind going with so much black for the Manchester United 2018-19 kit.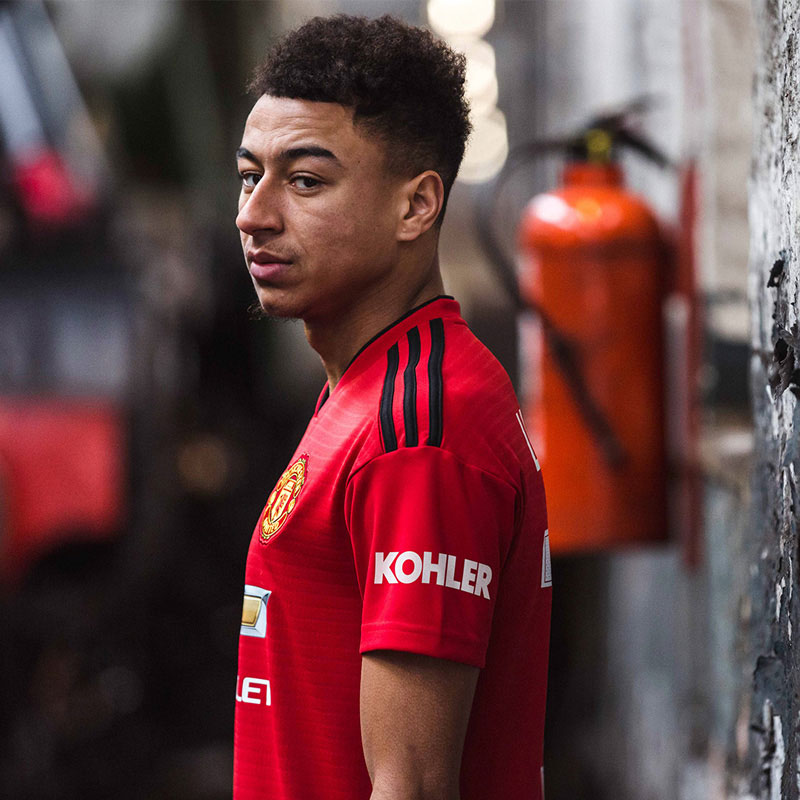 Just as in previous years, the Manchester United goalkeeper home kit is green. Based on the Adidas 2018-2019 goalkeeper template, the Man Utd 2018-19 goalkeeper jersey is officially colored 'Blaze Green, White and Black'.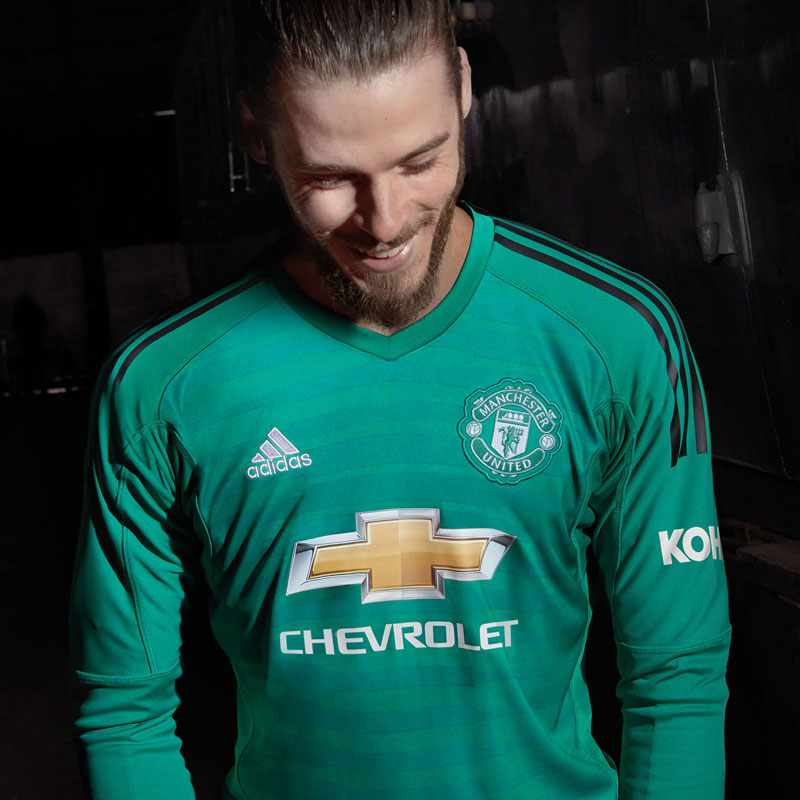 The shorts and the socks of the new Adidas Manchester United 18-19 goalkeeper home kit are also green.