Norwich City 2018-19 Errea Away Kit
Yesterday Championship football club Norwich City has released their new away kit for the 2018-2019 season made by Errea. Like the home kit, which was presented two weeks ago, the new away kit has a unique design.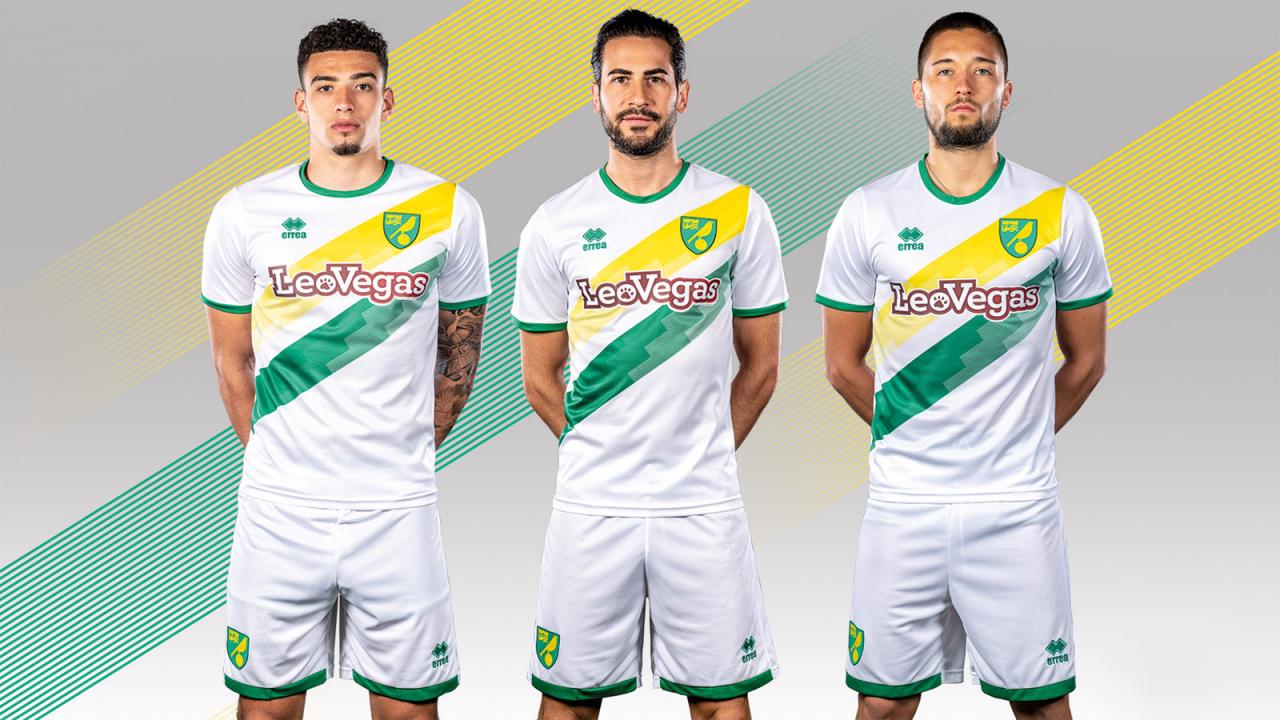 The new Norwich City 18-19 Away Kit predominantly white with the green details on the neck, the branding of the Italian brand, the cuffs and one of the two transverse stripes in the front, leaving the other in yellow. Both stripes incorporate inside a geometric pattern that resembles of 1989-92 away kit.