Portsmouth 2018-19 Home & Away Kit
Having announced a new kit deal with Nike back in March, Portsmouth unveiled their brand-new 2018-19 home kit, produced by the Swoosh and based on the Challenge III teamwear option.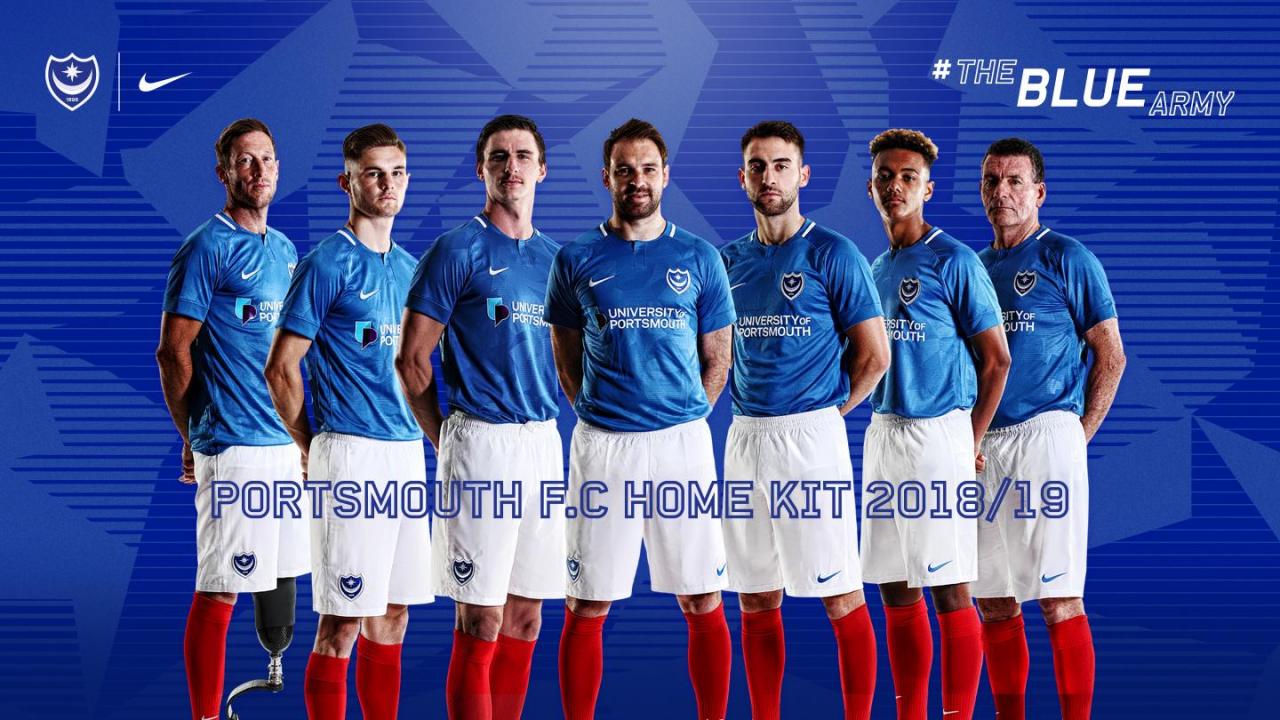 The new Portsmouth home jersey is based on the Nike Challenge III teamwear, which draws inspiration from last season's third kit template, in blue and white. It has a blue base with a subtle geometrical camo pattern, a buttoned collar with white trim along the sides and rear.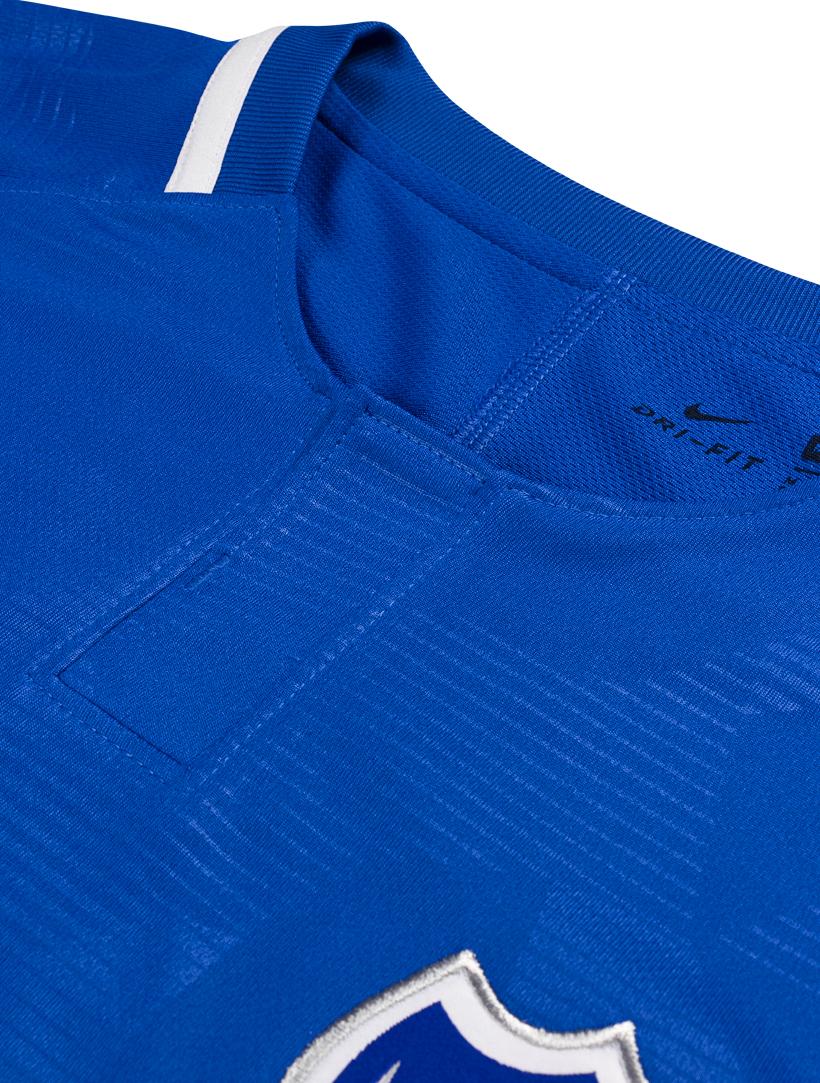 The Pompey 2018-19 kit features the University of Portsmouth as main sponsor in a deal that was announced last month.White shorts and red socks complete the new Nike Portsmouth 18-19 home kit.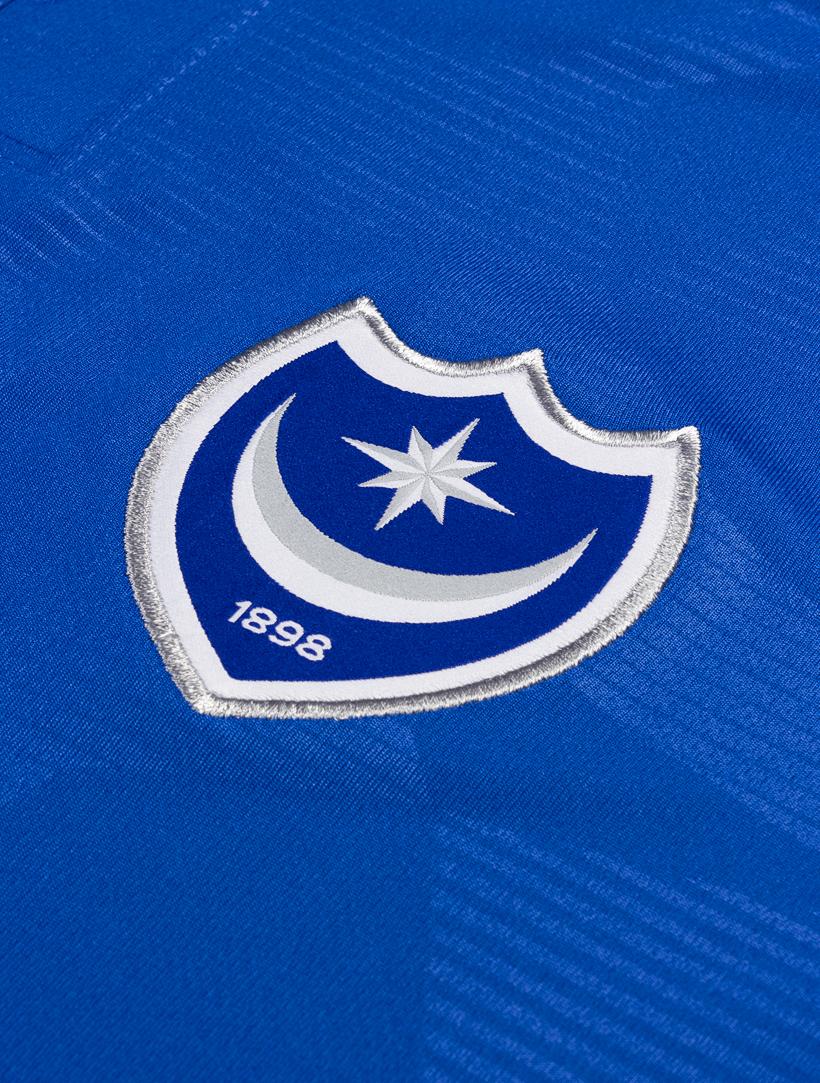 Pompey skipper Brett Pitman – who helped to model the new kit – said: "The quality is really good and I'm looking forward to wearing it during the 2018/19 season. It feels really light and I'm sure that it'll be comfortable to play in, which is important when you're out there on the pitch."
University of Portsmouth vice-chancellor Professor Graham Galbraith said: "I am so pleased with the new shirt design by Nike, which proudly advertises the University of Portsmouth and our partnership with Portsmouth Football Club.
The new Portsmouth 18-19 away kit.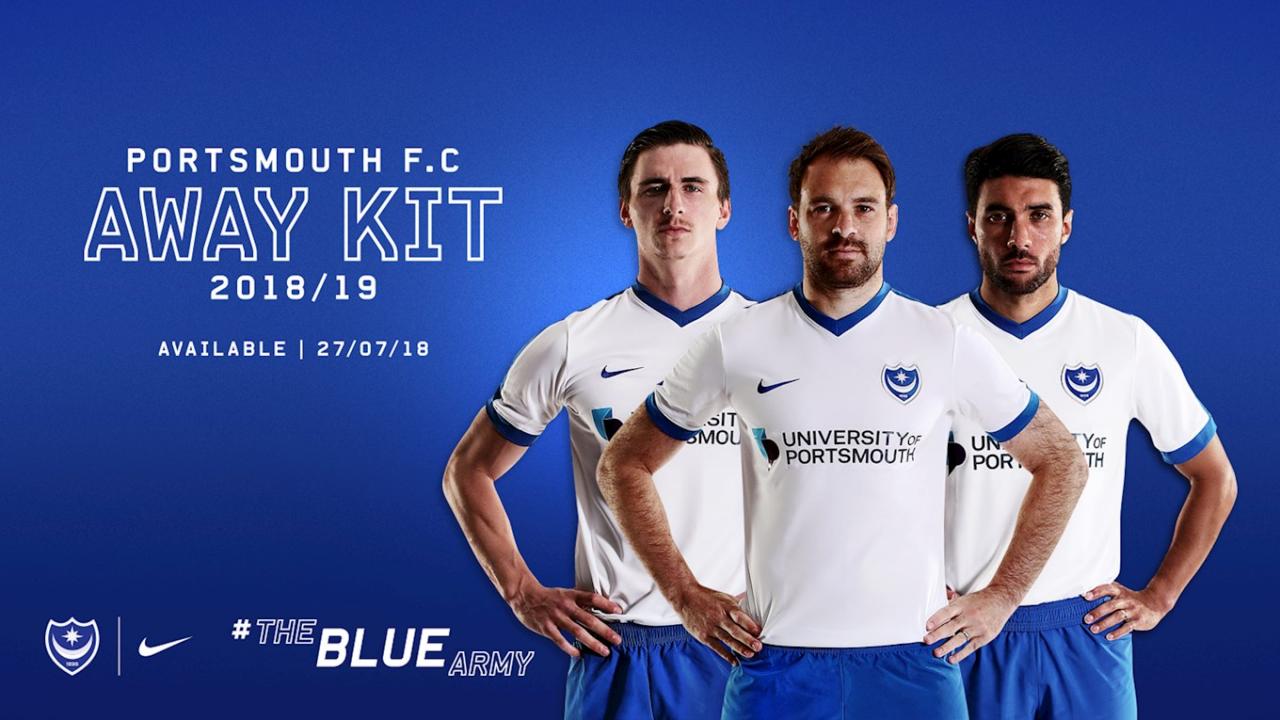 The new Portsmouth 18-19 away kit is based on the boring Nike Striker IV teamwear. The shirt is predominantly white with the royal blue V-shaped collar, stripes on the sleeves and the blue cuffs.
The blue shorts and blue socks complete the new Portsmouth 18-19 away kit.