Southampton 2018-19 Home and Away Kit
Southampton Football Club launched its brand new Under Armour home football shirt for the 2018/19 season.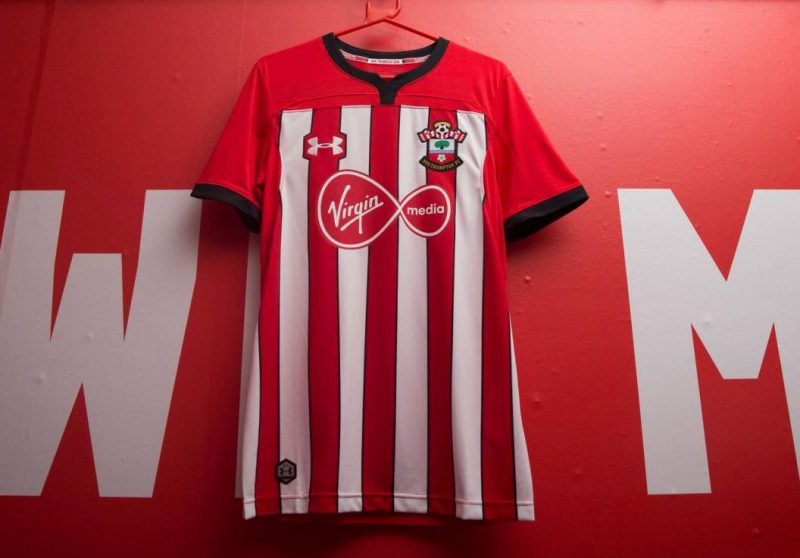 The new home strips once again features the latest, cutting-edge Under Armour technology, with this year's home shirt featuring traditional red-and-white stripes, with an all-red back, sleeves and shoulders, as well as black shorts and red-and-black socks.
These are the new Southampton kits 2018/19, Saints FC's new home and away strips for the upcoming Premier League season. Made by Under Armour, the new Saints uniforms were officially unveiled on 16 June, 2018, with two local junior sides chosen to debut the kits.
The new home kit features stripes on the front, but with an all-red back, and will be paired with black shorts and red and black socks.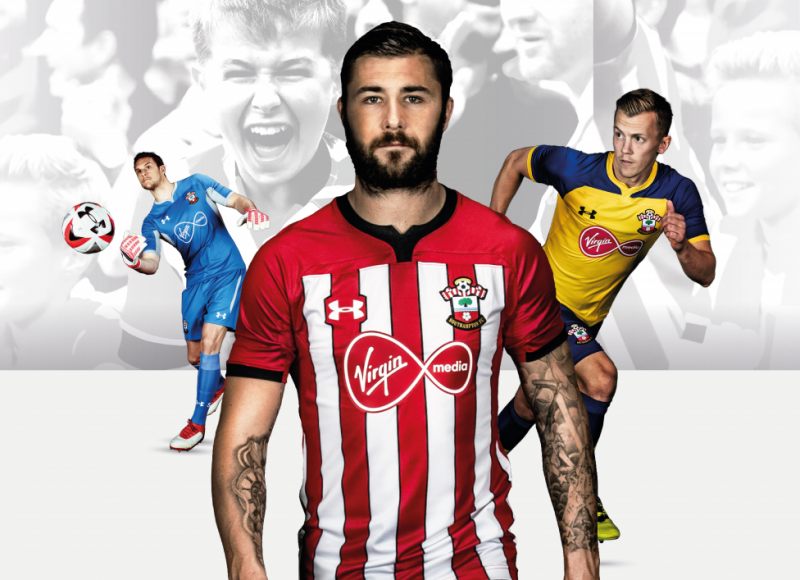 The change strip, a yellow and blue creation from the UA stable, is inspired by the club's 1976 FA Cup winning uniform. Both shirts have Virgin Media as their main sponsor.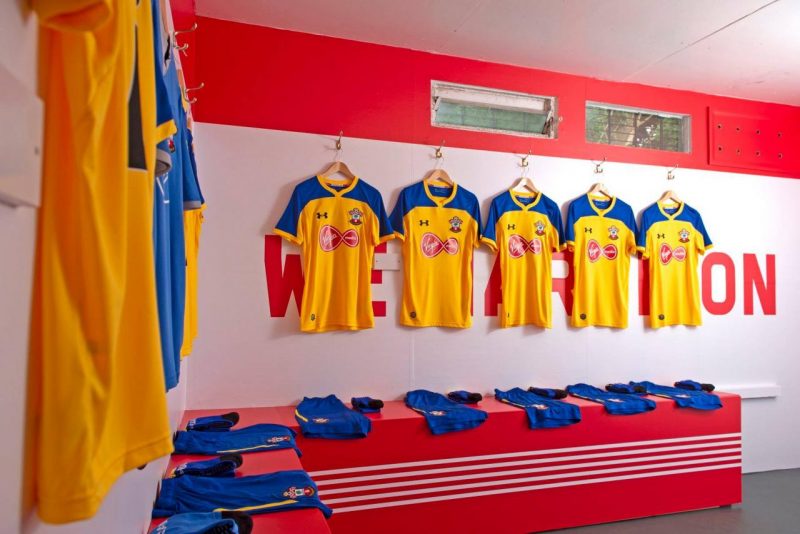 The away kit takes inspiration from the past, with the club producing a brand new yellow-and-blue strip, reminiscent of what was worn in Saints' famous 1976 FA Cup victory. yellow shirt, which is blue across the sleeves and shoulders, is accompanied by blue shorts and blue socks.