Sunderland 2018-19 Adidas Home & Away Kits
AFC Sunderland unveiled their two new kits for the upcoming 2018-2019 season in League One.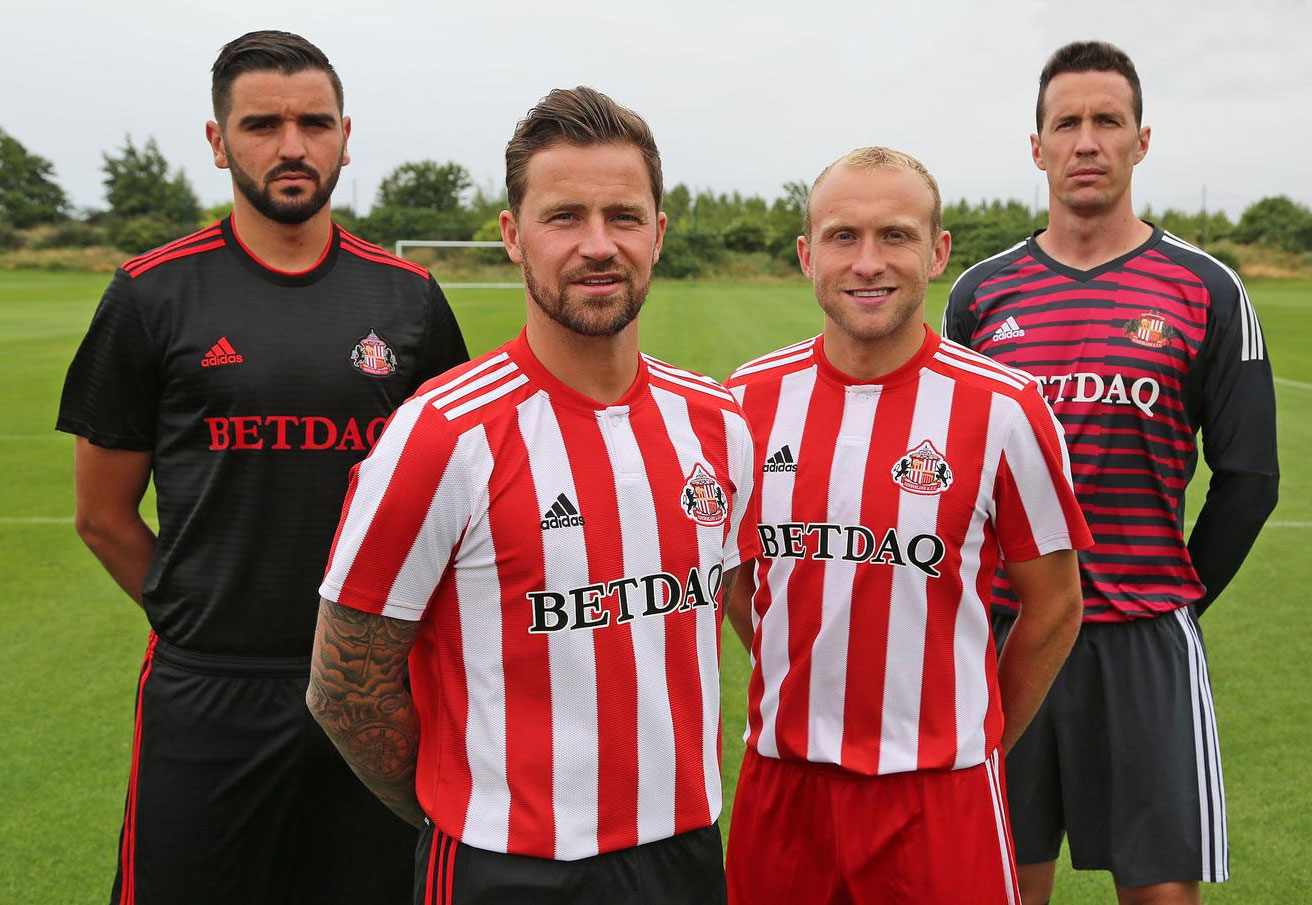 The new Sunderland home jersey sees a return to broader stripes and features a round neck, which the club says is preferred by both players and supporters. The logo of Betdaq, the Sunderland's new main sponsor, sits prominently on the front of the shirt.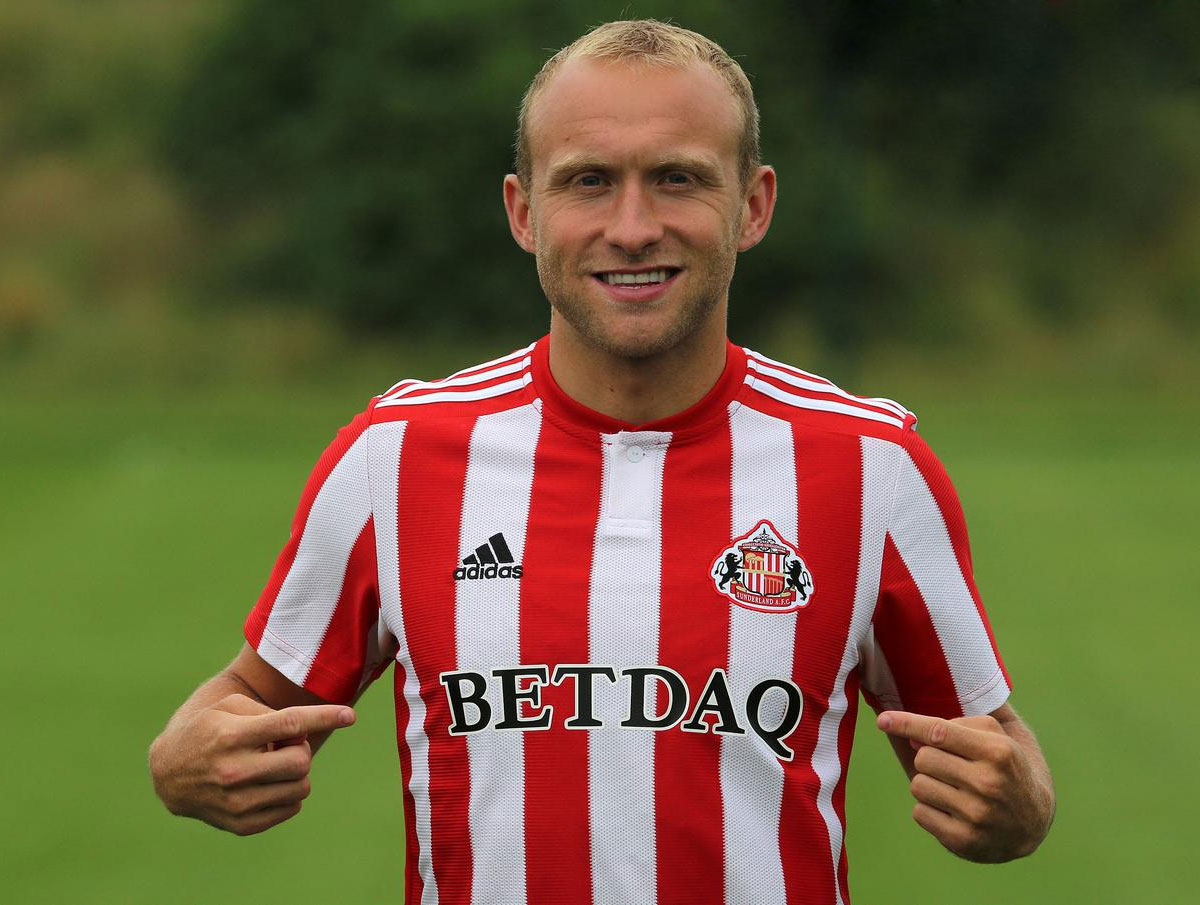 Black or red shorts, depending on the opposition, complete the Sunderland 2018-2019 home kit alongside red socks.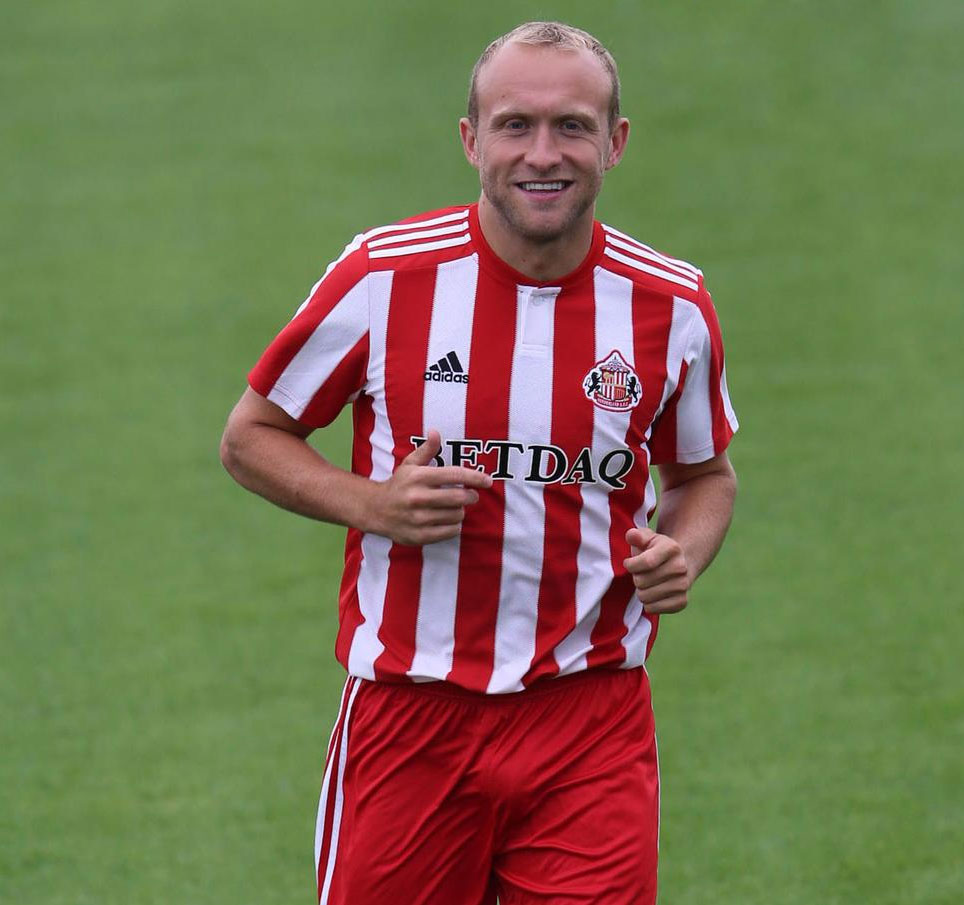 The Sunderland 2018-19 away kit is black, with red trim on both the shirt and shorts. The Betdaq logo is also red, which helps it blend in with the rest of the design.