AC Milan 2018-19 Puma Home Kit Football Shirt
Taking over from Adidas after what seemed like eternity, Puma has designed a very traditional Milan home kit for the 2018-2019 campaign. Emirates continues as principal sponsor for the Puma AC Milan 18-19 kits.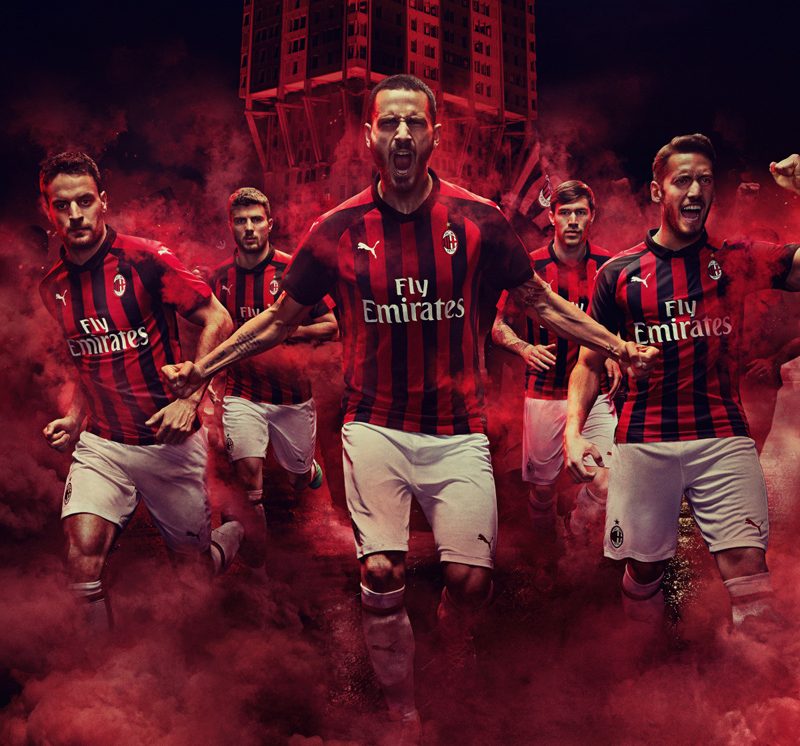 Inspired by the classic AC Milan jerseys of the 1990s, the Puma Milan 2018-19 home jersey features five black and four red stripes on the front, with a black center stripe. The sleeves of the Milan 18-19 kit are solid black with a red stripe running down along the top.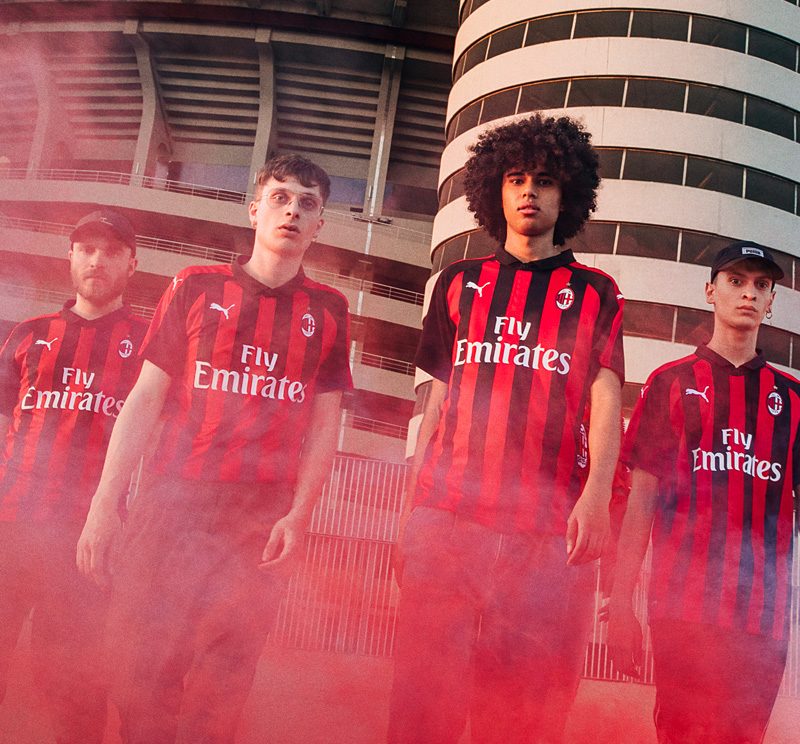 A traditional collar, also completely black, rounds off the rather smart look of the Puma AC Milan 2018-2019 home shirt.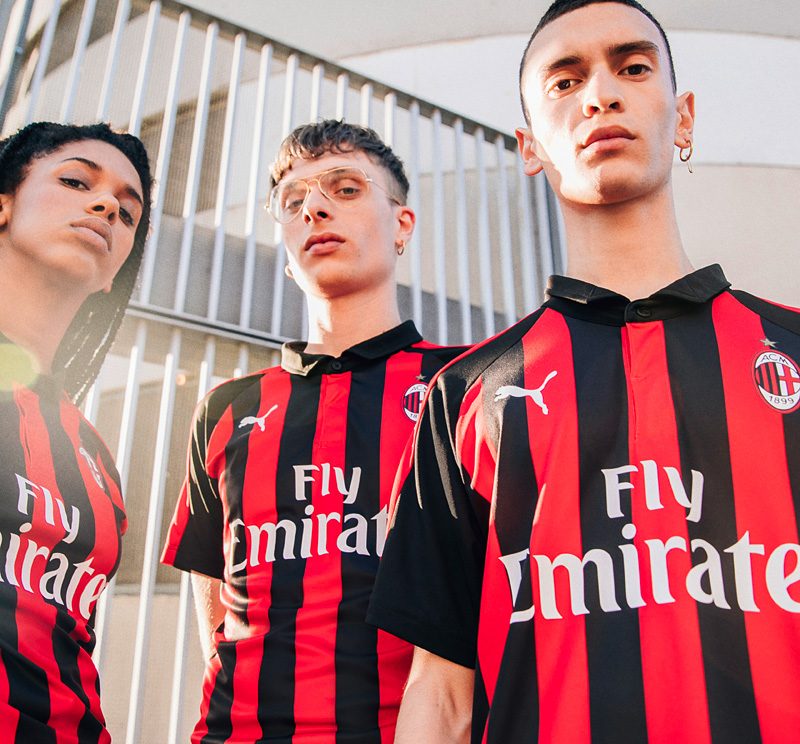 White shorts and socks complete the Milan 18-19 home kit by Puma, with black ones available as alternative choice.