Chievo Verona 2018-19 Home Away & Third Kits
Italian Serie A side Chievo recently presented their new 2018-19 home, away and third kits. The Chievo Verona 2018-2019 jerseys are made by local brand Givova.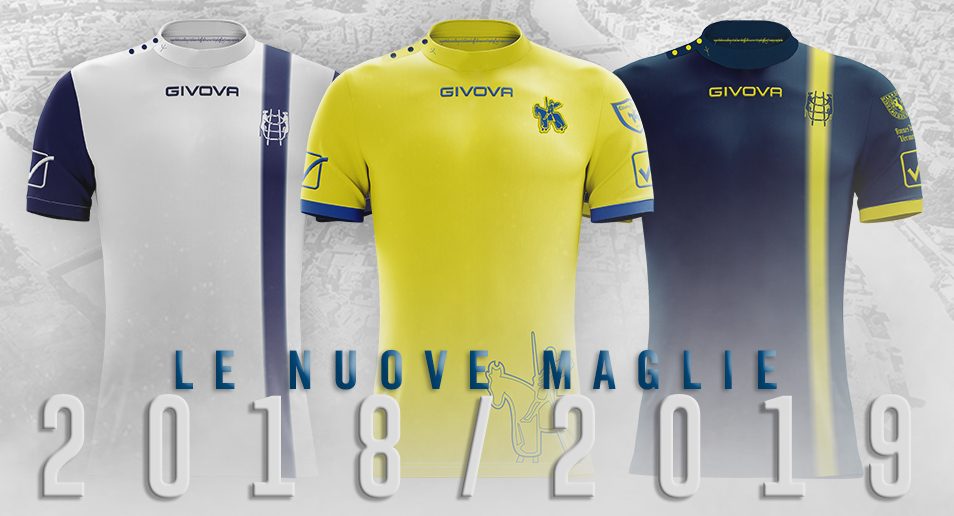 The Chievo Verona 18-19 home jersey is yellow, featuring a design that's quite understated at first glance but unveils a lot of details upon closer inspection. There are numerous team-specific elements, whilst the collar comes with a unique button construction on the right side.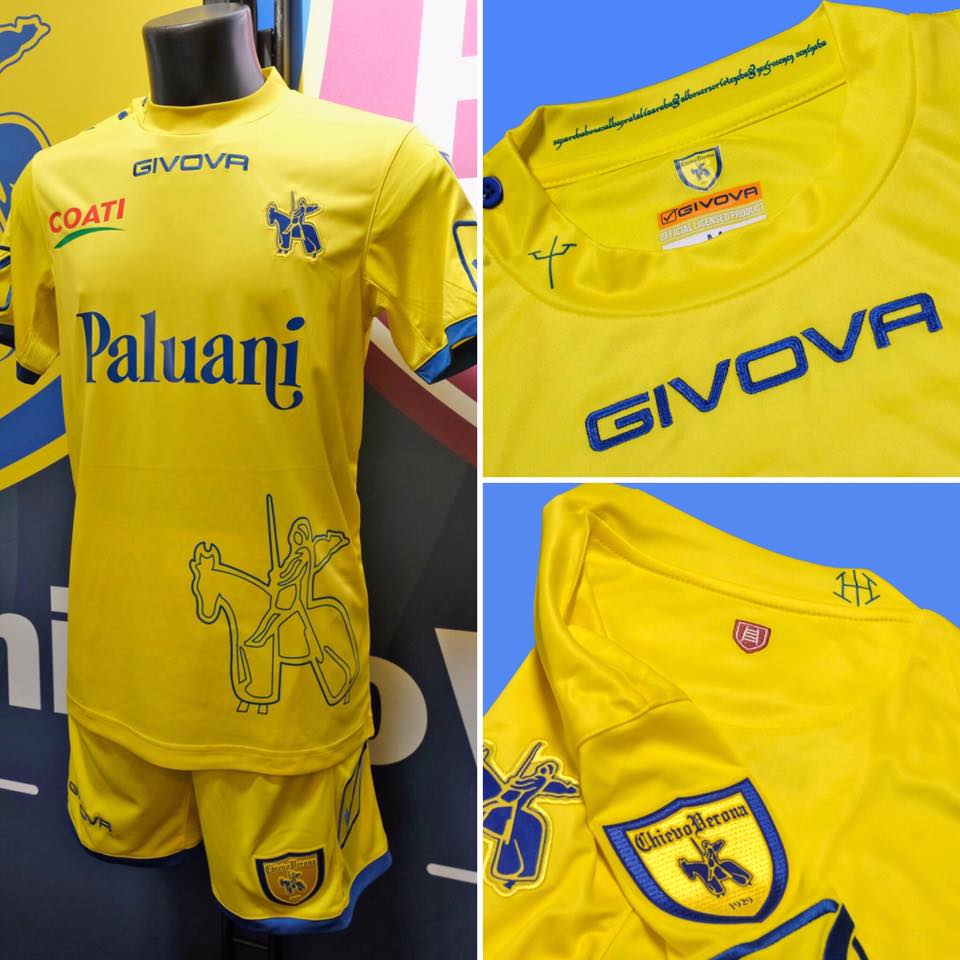 The Chievo away shirt is based on the same template as the home, featuring the same details and applications. It's dark blue with a yellow fading stripe on the left side.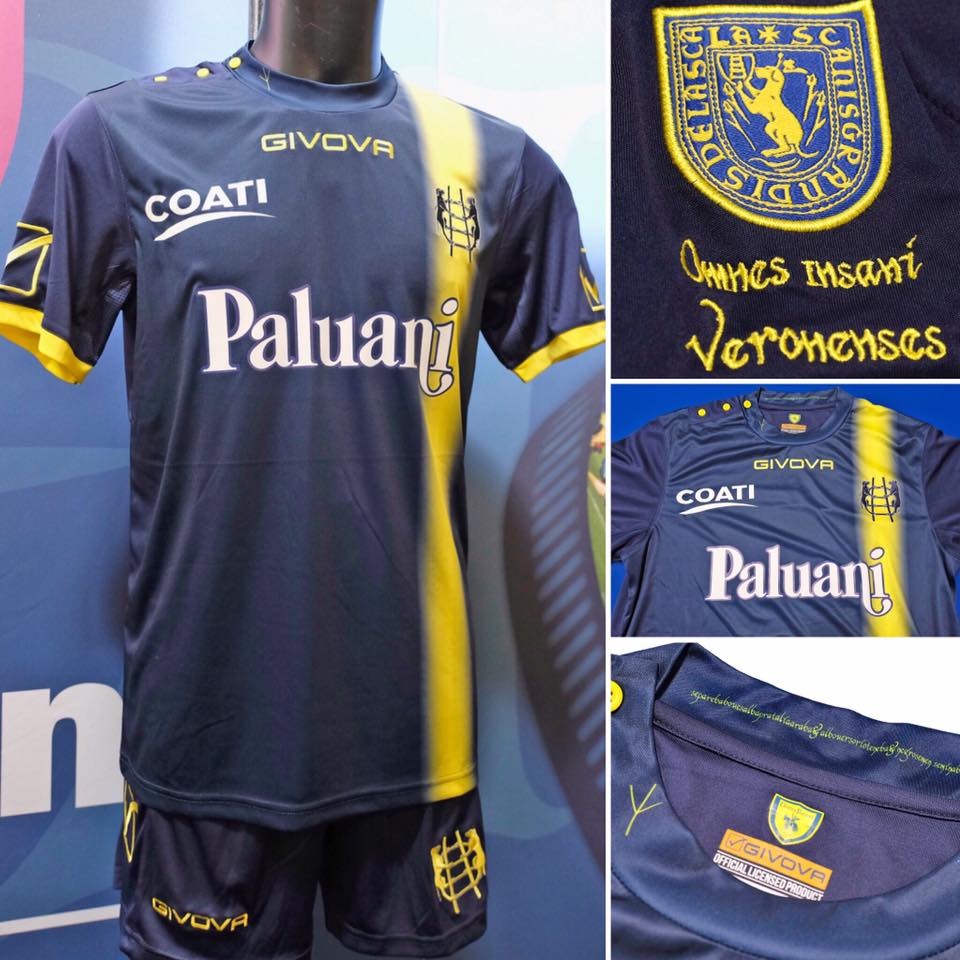 Based on the same template and featuring the same stripe as the away, the Chievo 2018-2019 third jersey is white with blue sleeves and the stripe having the same color.